"A born masterpiece" – Reactions as 6-month-old baby easily identifies color blue and green (Video)
A baby believed to be just 6 months old has garnered attention for his ability to point out the color green and blue in a TikTok video.
In the video, you can hear a lady's voice in the background as she asks the young baby to identify specific colors.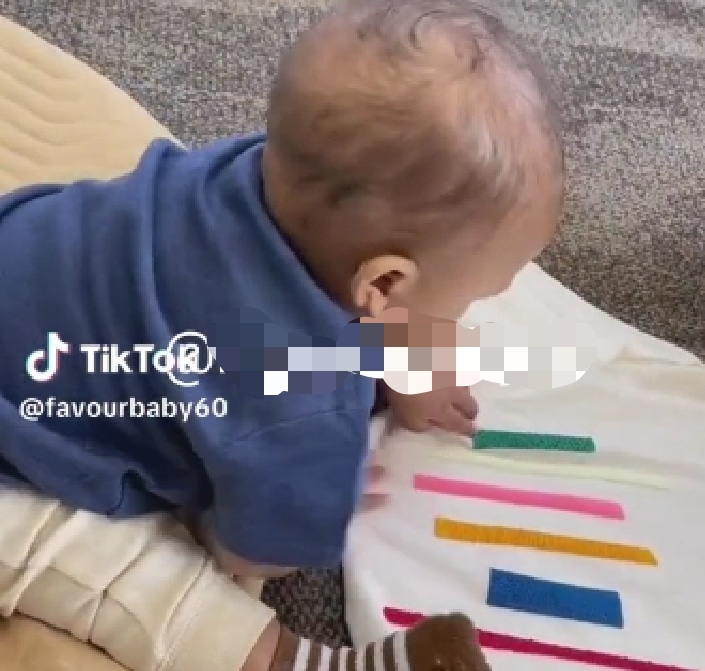 Without hesitation, the little boy successfully pointed to the colors as requested.
His actions have sparked reactions on TikTok, with many people taking to the comments section to praise the young child.
See some of the reactions below:
@user47448638859137: "Wow, A born Masterpiece, very talented, gifted and quick. parental Care n upbringing 100%. Always stay blessed, loved n happy."
@tracychitika: "Wow this is super cute. wish to have a smart baby."
@user5131812377384: "This child will help mama solve her university home work, not mama helping him solve primary home work."
@elizagiftstogo: "Teaching them young is the key to learning, their little minds are like a sponge, whatever they see everyday sticks with them."
@user3628478508601: "The fact that he understands the question at this stage is what amazes me."
@club: "That's the way to go mama, you are doing a great job. Keep up the good work."
WATCH THE VIDEO BELOW: