Adunni Ade Biography, Career, Husband, Controversy
Adunni Ade is a Nigerian actress, writer, model, and producer. Through the many personalities she portrays, the actress has had a significant impact on the Nigerian cinema industry. Adunni is a gifted and creative woman.
She has a strong acting resume and has piqued the interest of several film producers. The Nigerian Institute of Journalism honoured her with a Stella Award for her contributions to promoting Nigerian culture.
Adunni Ade Profile Summary
Name: Adunni Ade
Date of Birth: June 7, 1976
Place of Birth: New York
Career: Actress, Social Media Influencer
Relationship: Divorced
Net Worth: $1 Million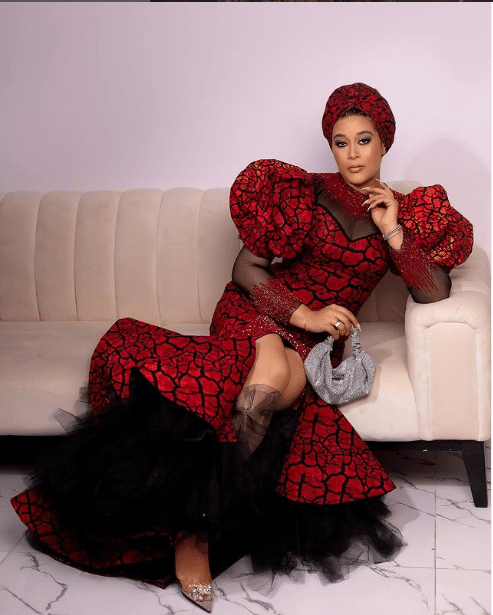 Adunni Ade Early Life
Adunni Ade was born in Queens, New York on June 7, 1976. Adunni. Adunni Ade's parents are of different ethnicities.
Her father is Yoruba Nigerian, and her mother is German-Irish. Although not much is known about her parents, the actress has admitted that they are her greatest inspiration and are very supportive.
Mistura, her younger sister, is a make-up artist and Pentecost University graduate from Ghana.
Adunni received her basic education at Chrisland Primary School in Opebi, Lagos State, before transferring to Bells Comprehensive Secondary School in Ota, Ogun State, for her secondary school.
She went on to the University of Kentucky, where she earned a bachelor's degree in accounting in 2008.
Also Read Nancy Isime Net Worth, Biography, movies and controversy
Adunni Ade Career
Adunni Ade worked temporarily in the housing industry in the states after graduating from the University of Kentucky, as well as in the State of Maryland's medical insurance department.
She then moved into the entertainment sector, appearing on an episode of America's Next Top Model.
When Adunni returned to Nigeria in 2013, she landed her first Nollywood part in the film "You or I." In 2014, she appeared in a short skit titled "Date Gone Bad," which received approximately 170,000 views on YouTube.
This pushed her even more into the spotlight.
Adunni has also appeared in Yoruba and English Nigerian films, where she played her roles flawlessly.
Aside from acting in films, Adunni has been in music videos for Ice Prince and other well-known artists.
"Emi Mi – My Soul," directed by Saheed Balogun and starring Ibrahim Chatta, D'Marion Young, Sunkanmi Omobolanle, and Sola Kosoko, was her first Yoruba film in 2018.
In 2021, Adunni Ade began working in film production. SOL, directed by Kayode Kasum, is her debut production, and it stars Shawn Faqua, Femi Jacobs, Lateef Adedimeji, Sola Sobowale, and Meg Otanwa.
The film grossed roughly 10.2 million naira in its first weekend and 16 million naira in its first week in theatres. It also grossed 51 million naira at the box office, placing it among the top ten Nollywood films in theatres in 2021.
Achievements
Adunni was named Best Yoruba Actress at the 5th Annual Cool Wealth Awards.
She also received the Stella Award from the Nigerian Institute of Journalism for her commitment to the promotion of Nigerian culture.
She was also nominated for Best Supporting Actress in Africa's most prestigious film awards, the AMVCA 2017.
Adunni, on the other hand, is a proud recipient of the Lagos Film Festival's Best Supporting Actress Award.
She is also an OUD Majestic brand ambassador.
Film
Soole
The Vendor
Ole Ole
Ratnik
Mama Drama
The New Normal
Iwo tabi emi (You or I)
What's Within
2nd Honeymoon
Head Gone
So in Love
Schemers
Diary of a Lagos Girl
For The Wrong Reasons
It's Her Day
The Blogger's Wife
Guy n Man
Boss of All Bosses
The Vendor
Falz Experience
Guyman
Heaven on my mind
House Of Contention
Coincidence
Ratnik
Mama Drama
The New Normal
The Silent Baron
Television show
Behind the Cloud
Babatunde Diaries
Jenifa's Diary Season 2
Sons of the caliphate Season 2
Controversy
Adunni moved to Instagram following the 2022 AMVCA award to lash back at her coworkers who use phony Instagram accounts to mock her for not having huge buttocks.
Personal Life
Adunni Ade was supposedly married to Michael Boyd, with whom she had two children (D'marion Young and Ayden Young)
She, on the other hand, allegedly indicated that she took a difficult decision by breaking up with Michael Boyd and has since been a single mother.
Net Worth
Adunni Ade fortune comes from filmmaking, modeling, and ambassadorial deals.
Her net worth is estimated to be at $1 million. This, however, cannot be independently verified.