A Nigerian lady is over the moon as she embarks on a journey to America to reunite with her beloved brother after a heart-wrenching separation of 5 years.
The video, which has since gone viral, documented the entire journey, from the anticipation and excitement of the young woman to the heartwarming reunion that left many in tears.
The emotional journey began with the young woman eagerly taking her seat on the plane, visibly counting down the hours until she would finally embrace her sibling on American soil.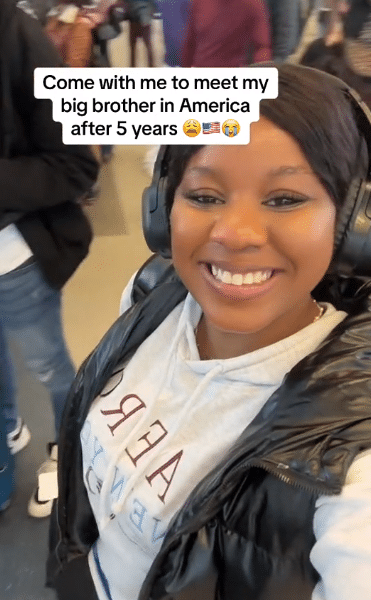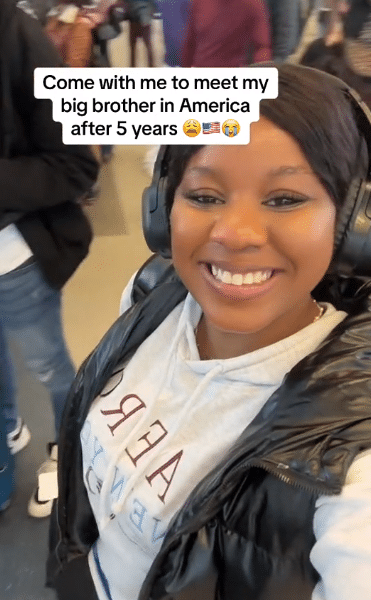 The anticipation and joy radiated from her as the video chronicled every moment of her journey, creating a powerful narrative that resonated with many viewers.
The climax of the heartwarming video was captured at the airport, where the emotional reunion took place.
As the young woman disembarked from the plane, her eyes filled with tears of happiness, and she moved quickly toward her brother, who was waiting with bated breath.
The raw emotion of the moment was palpable as they embraced tightly.
The poignant scenes continued as the camera followed the reunited siblings on their journey home.
The brother, unable to contain his excitement, was seen dancing with delight in the car, radiating pure joy at having his sister back in his life.
Netizens Reactions…
D.a.m.i.l.o.l.a reacted; "You look so good."
Precious Kolawole said; "She is a beautiful happiness."
BioSsledlaries wrote; "Awwwn so cute.. This your bro that is your role model."
User675788972378 said; "Yes love. He is the one."
Chiomabellenaturals said; "Congratulations lil sis."
See below;