President Biden may have joined striking United Auto Workers Tuesday, but he may not have been much help to blue-collar workers given the administration's pivot toward green energy and electric vehicles, a top Republican lawmaker said.
Rep. Byron Donalds, R-Fla., critiqued Biden's overall tenure in office as rife with political posturing, a lack of actual leadership and "continued weakness."
"Joe Biden should be at the southern border, sealing our southern border, stopping the flow of drugs coming into this country," he said on "The Story" as Biden instead brushed close to the northern border in Michigan.
Donalds said Biden was speaking out in favor of the same autoworkers his policies will ultimately end up hurting.
REP DONALDS REACTS TO RACE-TINGED CLASH WITH MSNBC'S JOY REID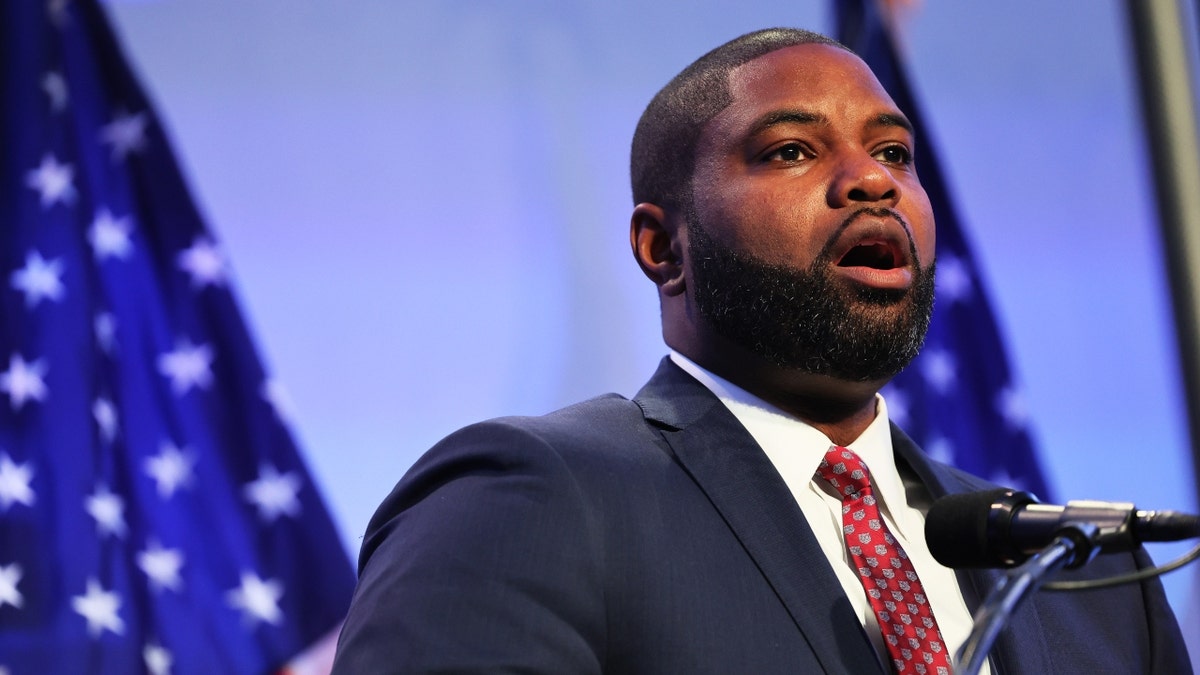 "He needs to reverse course on his crazy Green New Deal electric car fantasy, because that is the thing is going to cause those workers to lose jobs and to lose more wages, because that boondoggle simply does not make dollars for any of these companies," he said.
"That's the bottom line. He is pandering, but he's a failure."
Much of the nation's rare earth elements used in semiconductor chips and electric vehicle engines often come from African and Asia, despite America's reported wealth of them in places like defunct coalmines outside the president's hometown of Scranton.
In 2018, then-Rep. Lou Barletta, R-Pa. said his once-coal-rich region could see a resurgence in industry via such rare earth elements, cutting out foreign supply chains if such speculation were allowed by the powers that be.
BIDEN RESORTS TO FEARMONGERING BECAUSE HE'S 'NOT TERRIBLY BRIGHT': DONALDS
"Researchers have found ways to extract REEs (rare earth elements) from Appalachian coal byproducts that are more environmentally friendly than traditional methods and require less energy," he said at the time.
On "The Story," Donalds suggested that Biden's trip to Michigan had little to do with the workers and more to do with his political standing.
"Let me be very clear. [The people] who embraced him [were] the union leadership, because Joe Biden has been bought-and-paid-for by union leadership since his first run for the U.S. Senate 50 years ago," he said.
Donalds said while union bosses support Biden, the rank-and-file workers largely do not, as they are the ones most feeling the effects of his stagnant economy, the COVID-19 shutdown measures supported by Democrats writ-large, and education-related issues that stemmed from such orders.
"And they are the ones who are going to have their hours cut, and their wages cut because the companies they work for can't make enough money because of his stupid policy around electric cars," he concluded.
For more Culture, Media, Education, Opinion, and channel coverage, visit foxnews.com/media.