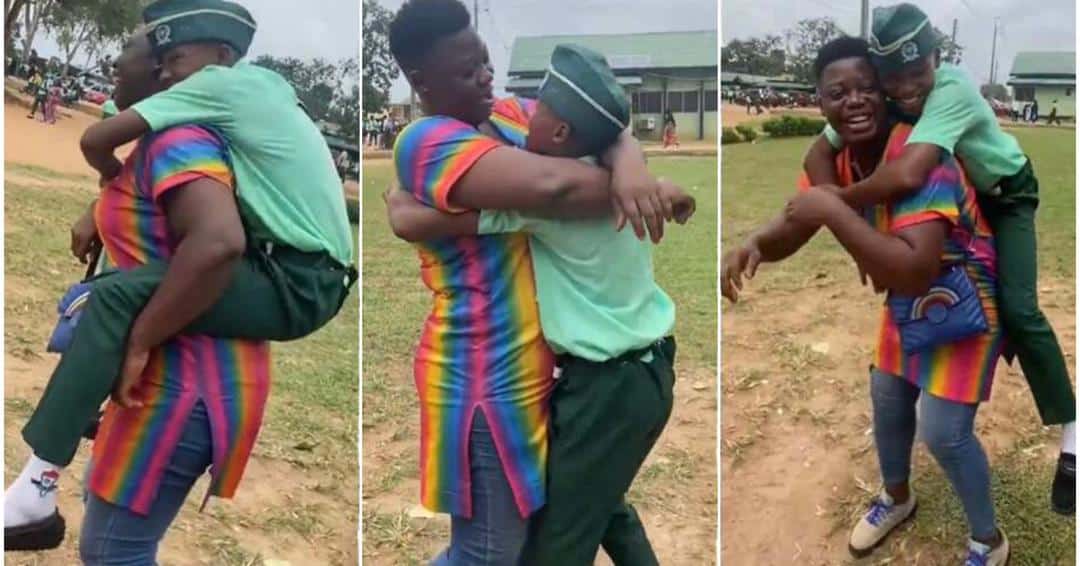 A touching video captures a boarding student's reaction as his mother arrived unexpectedly at his school to see him.
The video showed the boy running towards his mother with open arms and unable to contain his emotions.
His doting mother reciprocated the embrace and the duo hugged tightly for a long time, gave each other a peck on the cheeks before letting go.
The heartwarming reunion was witnessed by other students who watched in amazement as the mother and son celebrated their reunion.
After hugging, the boy jumped on his mother's back and she carried him like a little baby, further demonstrating their bond.
Although the school was not identified in the video, some viewers have speculated that it could be a command secondary school based on the uniform the students wore.
The video posted on Instagram has since gone viral, with many social media users commenting on the emotional reunion and the power of a mother's love.
Watch the video below: