A female judo practitioner entertained guests by demonstrating her skills on her wedding day.
The skilled Martial artist was seen in a video which is trending online taking down different men using different techniques.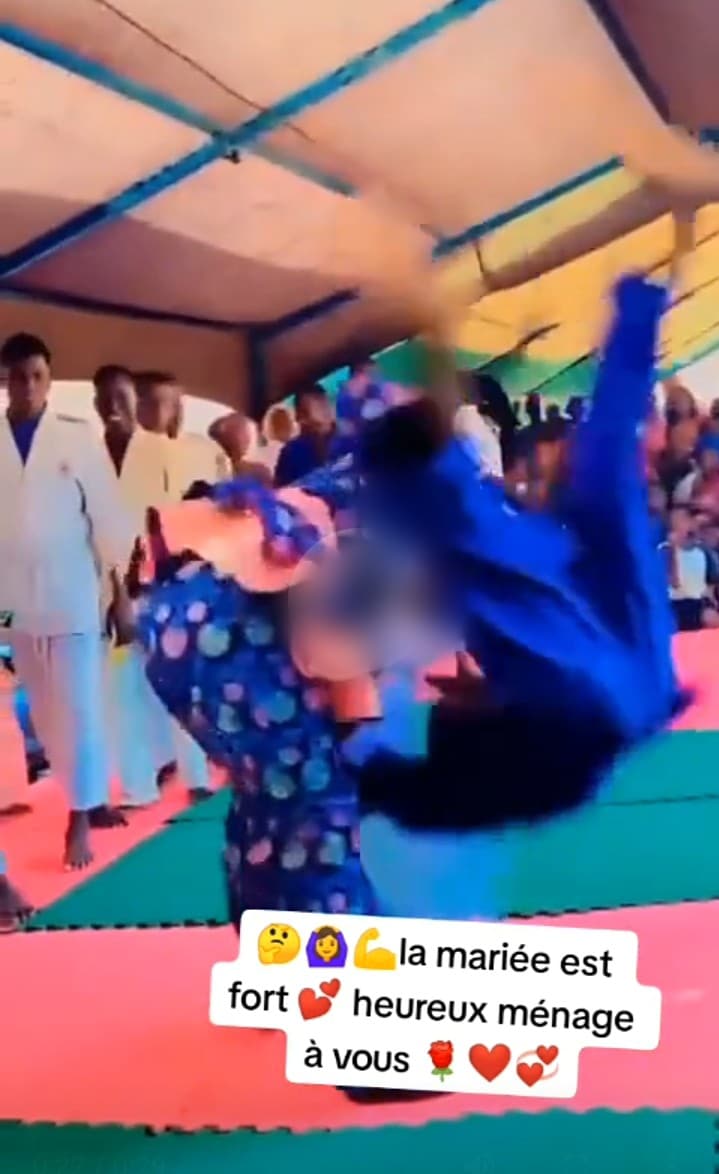 In the clip, the men were seen wearing their training garbs while the woman was putting on her wedding dress.
She took them down without breaking sweat, and this impressed the attendees greatly as they cheered with ohs-and-ahs.
@baddoo opined: "The husband must be John wick 😳😳"
@CP ABU SARKI said: "if persons marry this one na 7:pm they come house o"
@toni skery questioned: "🤣which marital rite too this"
@isaacamen238 noted: "Message to the husband"
@wizkiddaughter shared: "This is what am going to do for my husband friend on my wedding day them go think nah play 😂😂"
@Otaobayomi remarked: "i think the Husband's family need emergency meeting right away 🤣🤣🤣"
Watch video below …