Two good Samaritans in California were seen on video stopping an attempted carjacking last month after running at the suspects' vehicle and busting its windows with what appeared to be wooden sticks.
The incident unfolded on Aug. 14 at 2:45 p.m. on Piedmont Avenue in Oakland, according to surveillance footage obtained by FOX KTVU.
The victim is seen crossing a street to return to his parked car when another vehicle pulls up and two masked, hooded men jump out, the video shows.
As the suspects grab the victim's car keys, the two onlookers race from across the street to help.
PHILADELPHIA SWARMED BY ALLEGED JUVENILE LOOTERS TARGETING THE APPLE STORE, LULULEMON, FOOTLOCKER AND OTHERS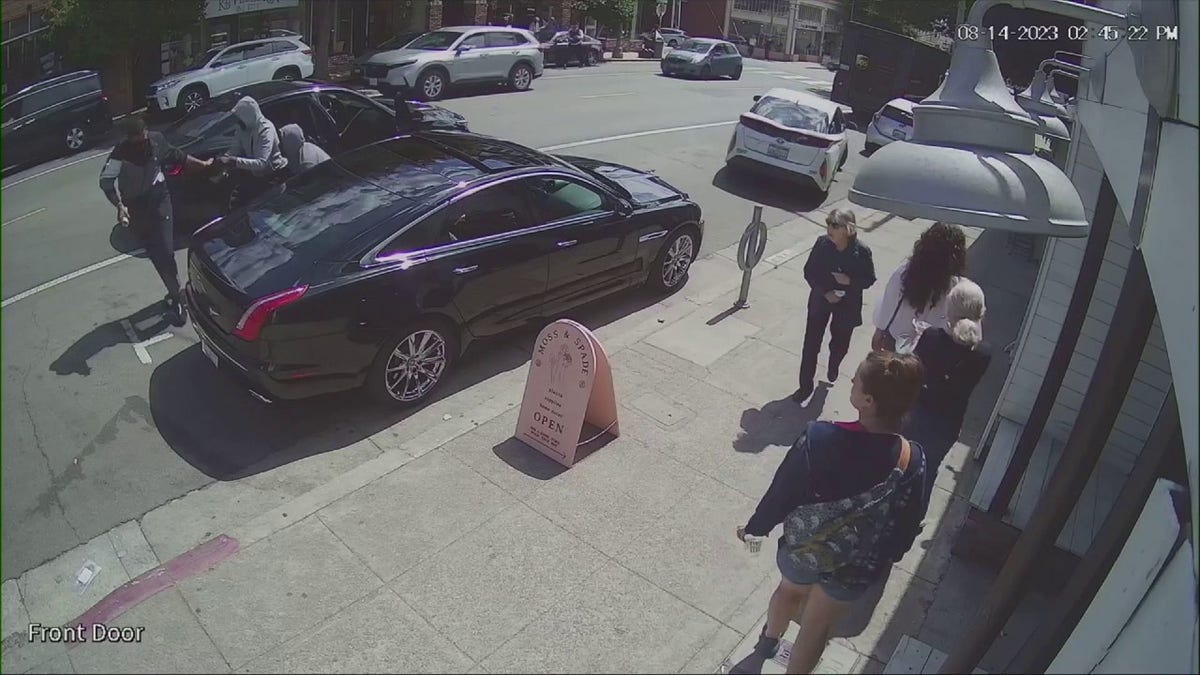 The good Samaritans, who reportedly work as karate instructors nearby, are seen on video smashing the windshield of the suspects' vehicle.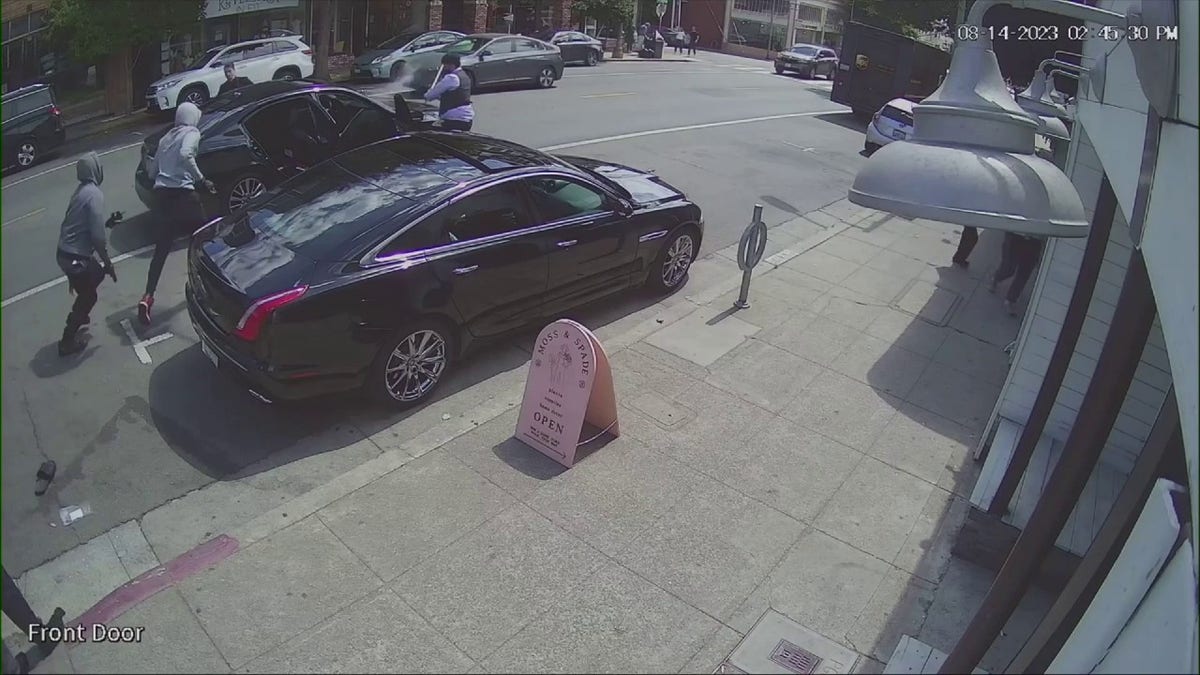 The suspects appear to get scared, ignoring the victim's car, and instead jump back into their vehicle and speed away.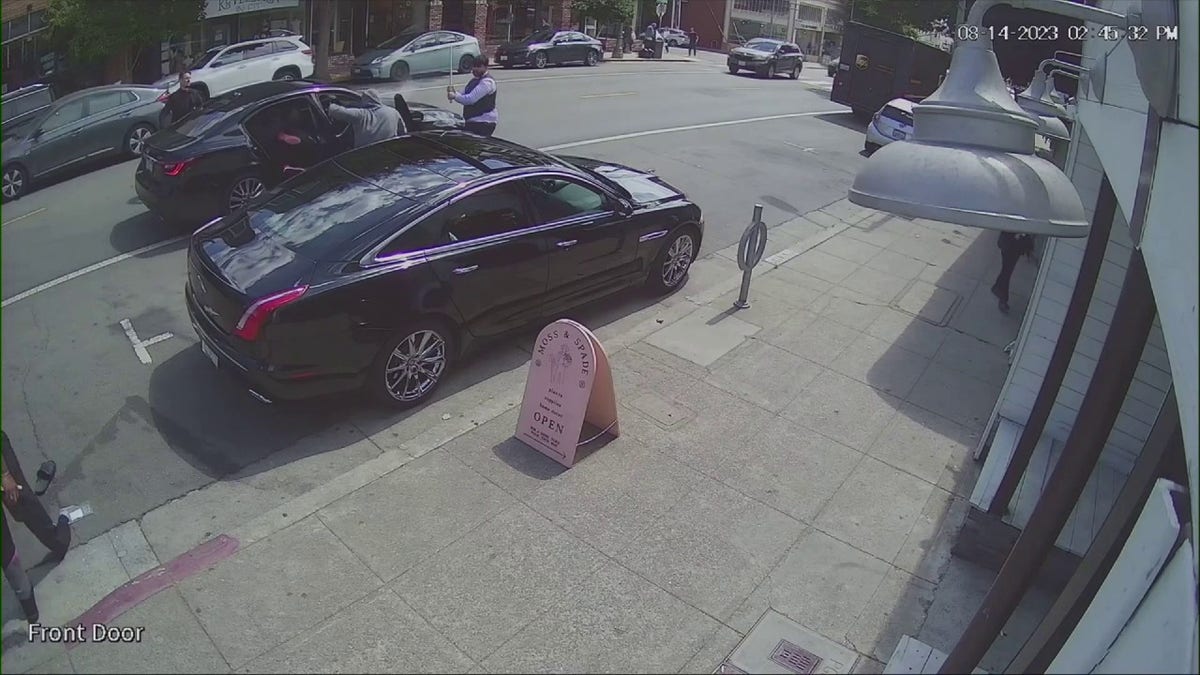 TENNESSEE POLICE SEARCH FOR THIEVES WHO BURGLARIZED MEMPHIS JEWELRY STORE: VIDEO
No further details about the incident were immediately available.
As of Aug. 27, citywide carjackings in Oakland year-to-date have seen a 21% spike in 2023 compared to the year prior, according to the latest crime data released by the Oakland Police Department.
There have been a reported 455 citywide carjackings so far this year, up from a reported 377 carjackings in 2022 and 334 in 2021, statistics show.