A Chicago firefighter who died in the line of duty Monday has been identified as Andrew Price.
Price served the Chicago Fire Department for 14 years, according to a department Facebook post. He marks the fourth line of duty loss for the department this year.
"Please keep the Price family and our CFD family in your thoughts during these challenging times," the post reads.
Price, 39, was also an EMT. He sustained serious injuries after a "bad fall" while fighting a fire in a four-story mixed occupancy building in Lincoln Park on the city's north side around 6 a.m., according to FOX 32. The building was occupied at the time, Fire Commissioner Annette Nance-Holt said during a press conference.
CHICAGO MIGRANTS RETURN TO VENEZUELA AHEAD OF WINTER: 'THERE'S NOTHING FOR US HERE'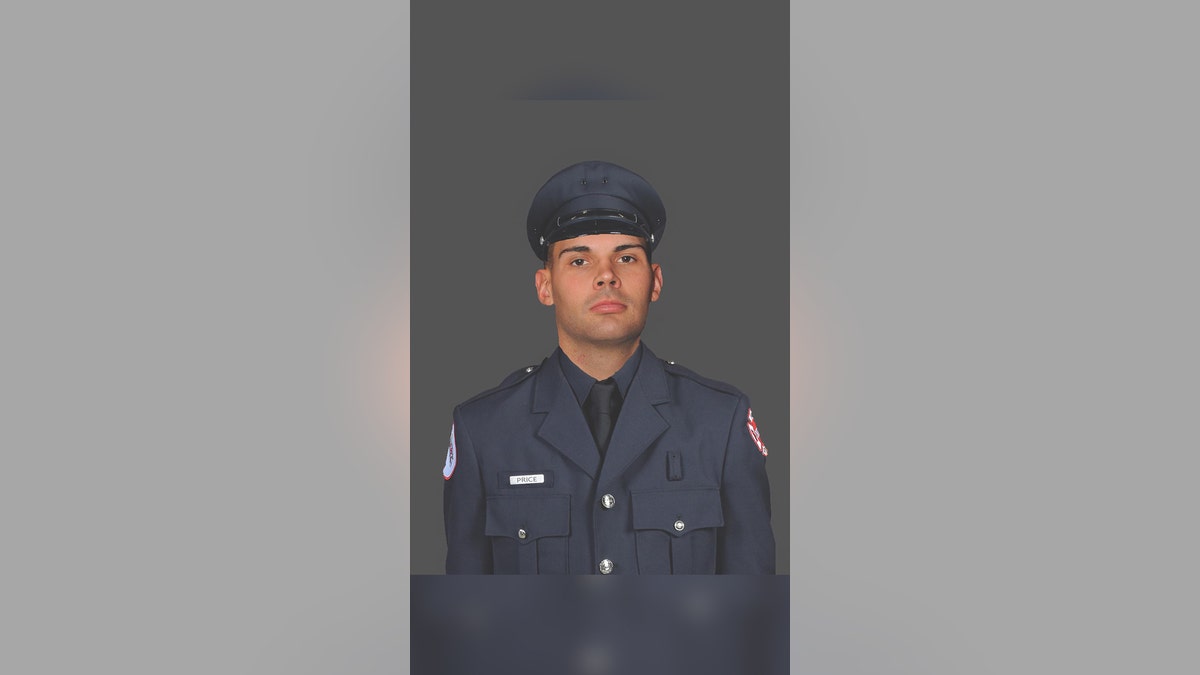 Nance-Holt said Price was opening holes on the roof to ventilate the fire when he fell through a light shaft and became trapped behind a wall. Following a mayday, firefighters had to force a hole through a wall in order to extricate Price.
Price was taken to a local hospital but died of his injuries.
"Unfortunately he didn't survive his injuries. Illinois Masonic, they did everything possible that they could to help our member's outcome. He sustained significant injuries and we are so very grateful to Illinois Masonic team, to the doctors and to all the team members who came and supported his family," Nance-Holt said.
Price was known as "Drew" by his colleagues since he joined CFD in March 2009. He was assigned to Truck 44 in 2015, and would have turned 40 years old in January, the department said.
"Everybody called him Drew. We knew him as Drew. We all knew Drew. Drew worked out, he was a health nut. Loved by so many and will be missed by all," Nance-Holt said.
Price will be escorted to the medical examiner today and funeral arrangements are pending.
CHICAGO CITY COUNCIL HEALTH AND HUMAN RELATIONS CHAIR USES 'FROM THE RIVER TO THE SEA' PRO-PALESTINIAN PHRASE
People living in the building were forced to quickly get out.
"The hall was filled with a lot of smoke, yeah," Kaitlyn Milligan told ABC7 Chicago. "It wasn't too bad. I can still breathe in everything. It just happened so fast to where I just got my guinea pigs and I just sprinted out as fast as I could to."
Owner Benn Hamm of Lincoln Station, the bar and grill on the building's ground level seen in scene footage, discussed the damage with ABC7.
"We've been around a long time in a neighborhood where it's a revolving door of bars and grills and restaurants, so we're proud of that and we hope we can come back, but we're just trying to figure out what it looks like first I guess," Hamm said.
There are no reports of civilian injuries, but some residents will likely be displaced as investigators continue looking into how the fire started.