A young lady has left many Nigerians impressed as she shows off her highly creative hairstyle inspired by a popular drink, Coca-Cola.
The lady opted to do a style that nobody had ever thought of making before.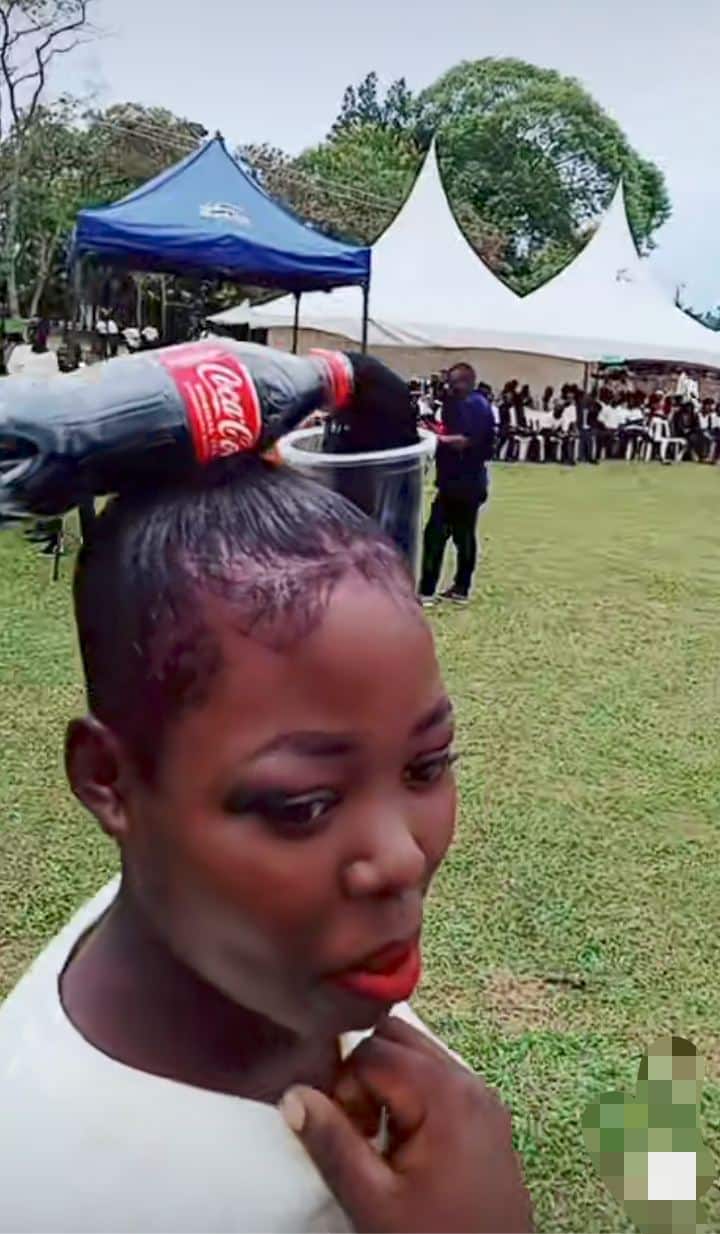 She decided to make a hairstyle that was coca-cola inspired, and utilized a bottle of it to do it.
The hairstyle was made in such a way that the dark hair in the bottle was meant to give the impression that it's liquid content.
Attendees at the event she attended kept admiring the hairstyle and the lady smiled happily because she's attracting attention.
@sweet 16 wrote: "some times it's hard to defend my fellow Ugandans 😂😂😂😂😂😂😂"
@Eron mansi noted: "but this creativity too much 👌👌🥰🥰"
@kabbygal said: "kyoka her confidence is stronger than my relationship"
Watch the video below …