A cute little girl has sparked reactions online after she was dressed up like an old woman for the celebration of Grandparents' Day.
In the video attached to the article, the little girl was seen holding onto what appears to be a support tool commonly used by the elderly.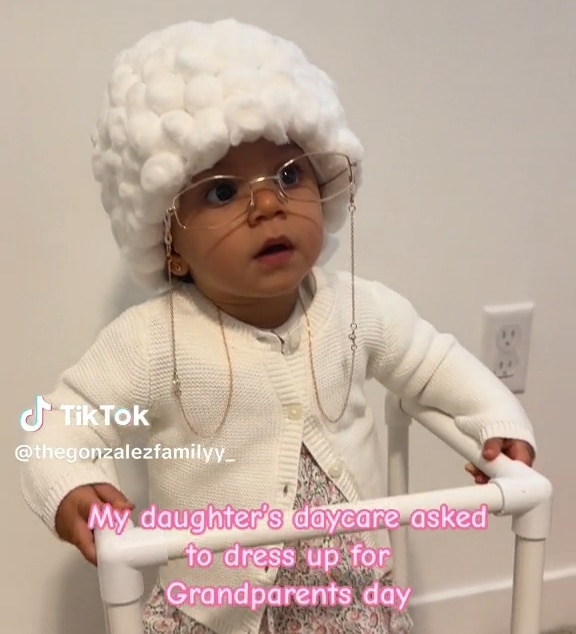 The girl flawlessly used the tool and walked in the video, which garnered reactions from individuals who took to the comment section to express their opinions.
One of those who admired the little girl's appearance referred to her as the "cutest granny in town."
Rosie Andrews: "Cutest granny in town."
Jayde: "I did this at school and one of my Kindy boys kept falling over and going "old man down"
KANO: "What if they really meant to just put something nice on her for pictures for an actual grandparents day, for the actual grandparents to show up."
Mk79: "Bet you didn't even have to buy the dress and cardigan new, I'm just now realising babies and grannies have the same wardrobe."
oh_hey_Snowy: "Baby girls are so much easier to dress, she's sooo adorable."
user5655067386539: "Oh my this one is a real grandma mothers mothers."
WATCH THE VIDEO BELOW: