After hearing President Biden reportedly referred to him as a "p—k" for voicing concerns over the president staying in the race, former President Obama adviser David Axelrod doubled down.
Axelrod made waves earlier this month after questioning whether it may be "wise" for Biden to drop out of the 2024 race after polls found that he could lose five battleground states to former President Trump.
Politico columnist Jonathan Martin revealed on Monday that Biden had reportedly referred to Axelrod as a "p—k" for the suggestion.
"He wouldn't be the first, I guess, in my many years in politics," Axelrod joked on CNN's "State of the Race" Monday when asked about Biden calling him the word.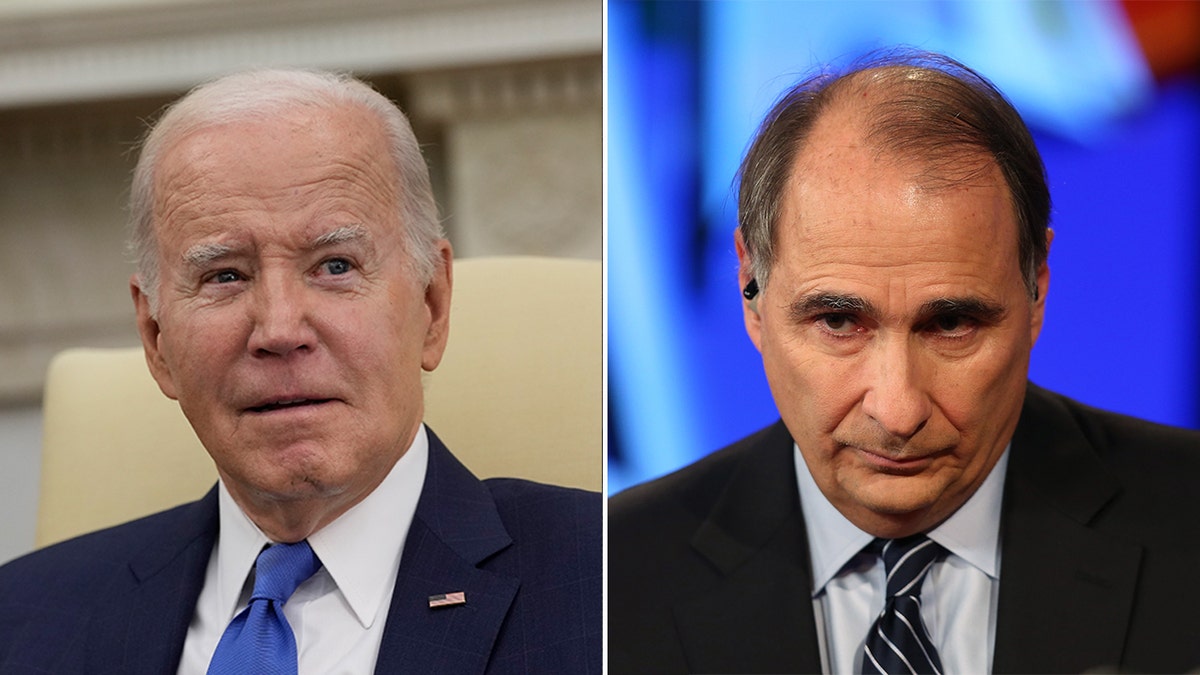 DAVID AXELROD WARNS BIDEN'S 'AGE ISSUE' IS CONSISTENT CONCERN AMONG VOTERS: 'ONE THING YOU CAN'T REVERSE'
He continued, "Listen, I understand he was irritated because I raised concerns that many, many Democrats had. And again, you know, my feeling is either get out or get going. But the status quo, the way they were approaching the campaign, this sort of 'What me, worry?' attitude about the campaign was not going to get him to where he needs to go."
Axelrod's comment came as Democrats have grown increasingly anxious over Biden's age and his ability to govern. With the possibility of Trump as an opponent, Axelrod emphasized that the election results could be dire.
"And the stakes are so high. This isn't, you know, Mitt Romney or John McCain or anybody else on the other side. This is Donald Trump. It's a fundamental question as to what American democracy is going to look like the day after the next election. So the stakes are very high," Axelrod said.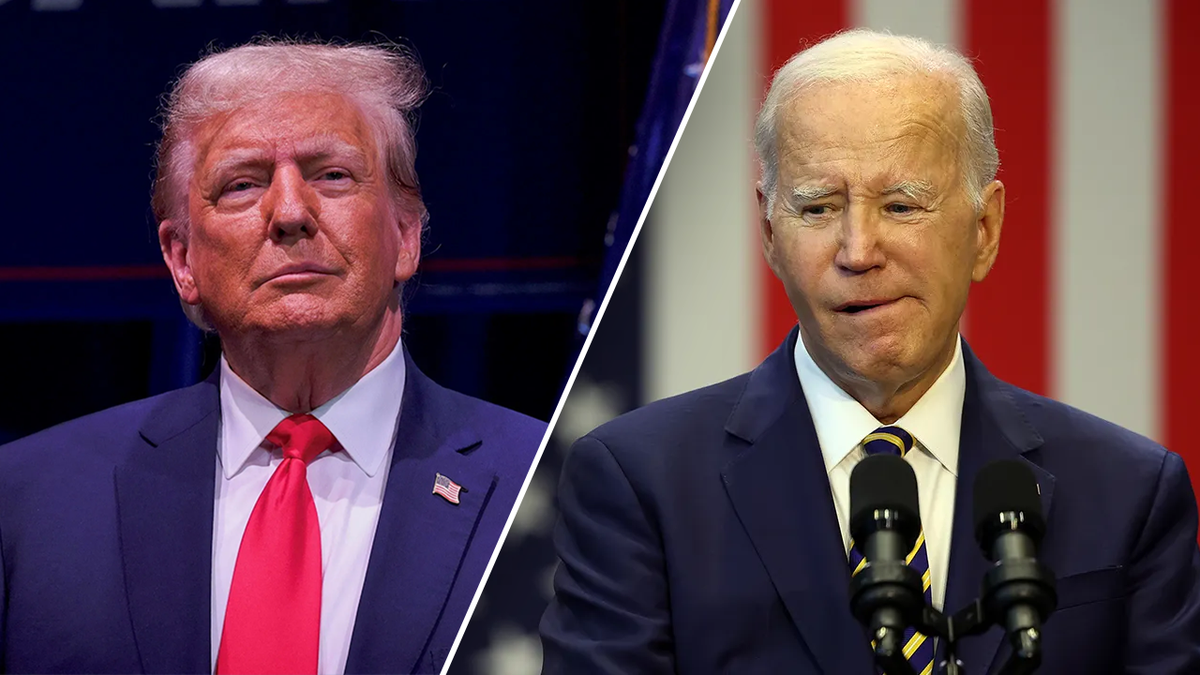 Though he acknowledged that it is "very late to change horses" in the Democratic Party, Axelrod advised that the Biden administration needs to, at the very least, analyze their campaign strategy.
"He knows that. What I think he needs, he needs to take a sober look at the whole landscape. And, yes, he's committed to moving forward. I get that he ought to, but he ought to then look at what his campaign is doing and what they need to do, and get out of this sort of referendum frame and go after Donald Trump every day because Donald Trump will be the nominee of the Republican Party," Axelrod said.
AXELROD'S DIRE ASSESSMENT OF BIDEN RE-ELECTION CHANCES PROMPTS CNN'S BLITZER TO ASK: 'SHOULD HE DROP OUT?'
While it was "uncomfortable for the president," Axelrod revealed that many others have told him that they were "glad someone said it" about Biden.
"I'll live with the fact that the president's unhappy with me," he concluded.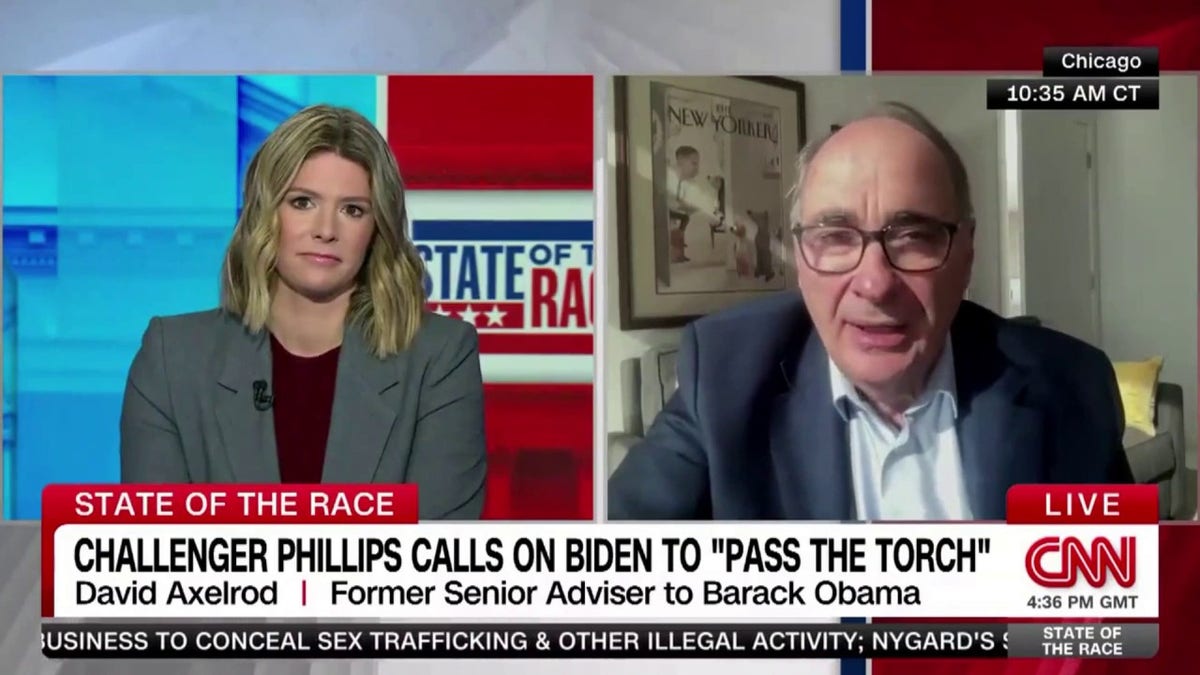 CLICK HERE TO GET THE FOX NEWS APP
The New York Times-Siena College poll on Nov. 5 found Trump leading Biden by 10 points in Nevada, six points in Georgia, five points in both Arizona and Michigan, and four points in Pennsylvania. In Wisconsin, Biden held a two-point lead over Trump. Biden won all six states in 2020.
For more Culture, Media, Education, Opinion, and channel coverage, visit foxnews.com/media.
Fox News' Kristine Parks contributed to this report.