Rep. Dean Phillips, D-Minn., who is challenging President Biden in the Democratic presidential primary, argued that "Bidenomics" wasn't working and said it represented inflation and "high prices."
"Bidenomics is not working. It is actually the opposite. It represents inflation, high prices," he said. CNN's Dana Bash aired a small portion of the interview on Sunday during "State of the Union."
"I respect the president, I want to make it very clear, he's a good man, he saved this country. I think in 2020, he was probably the only Democrat who could have beaten Donald Trump. I think in 2024, he may be among the only ones that will lose to him. And that's why I'm doing this," Phillips said during the interview with CNN's Kasie Hunt in New Hampshire.
Phillips launched a Democratic primary challenge in late October, after repeatedly criticizing the president for refusing to pass the torch on to the next generation of Democratic leadership.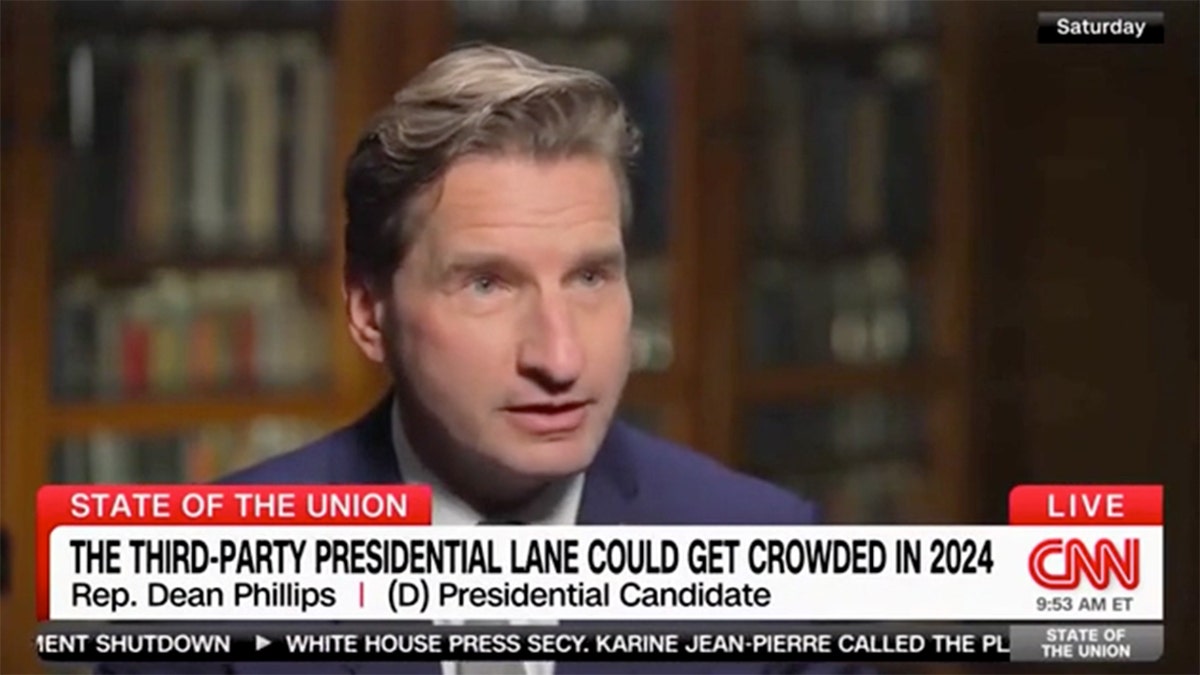 PHILLIPS JUMPS INTO 2024 WHITE HOUSE RACE WITH STEEP UPHILL PRIMARY BID AGANST PRESIDENT BIDEN
Phillips also told CNN that the president's approval numbers were very low and rivaled Jimmy Carter, who went on to lose his re-election campaign.
"[Carter] had a Democratic primary challenger because he was going to get slaughtered in the election. It's the same circumstance again. Ted Kennedy did not cause Jimmy Carter's problems. I did not cause President Biden's problems," Phillips said, according to CNN.
The Minnesota congressman has faced criticism from prominent Democrats, such as Rep. Jim Clyburn, D-S.C., who said Phillips was disrespecting Black voters by announcing his candidacy and campaigning in New Hampshire.
"Black voters are an essential piece of the Democratic coalition, and any candidate for president of the United States ought to know and respect their pivotal role in how Democrats win national elections," Clyburn argued.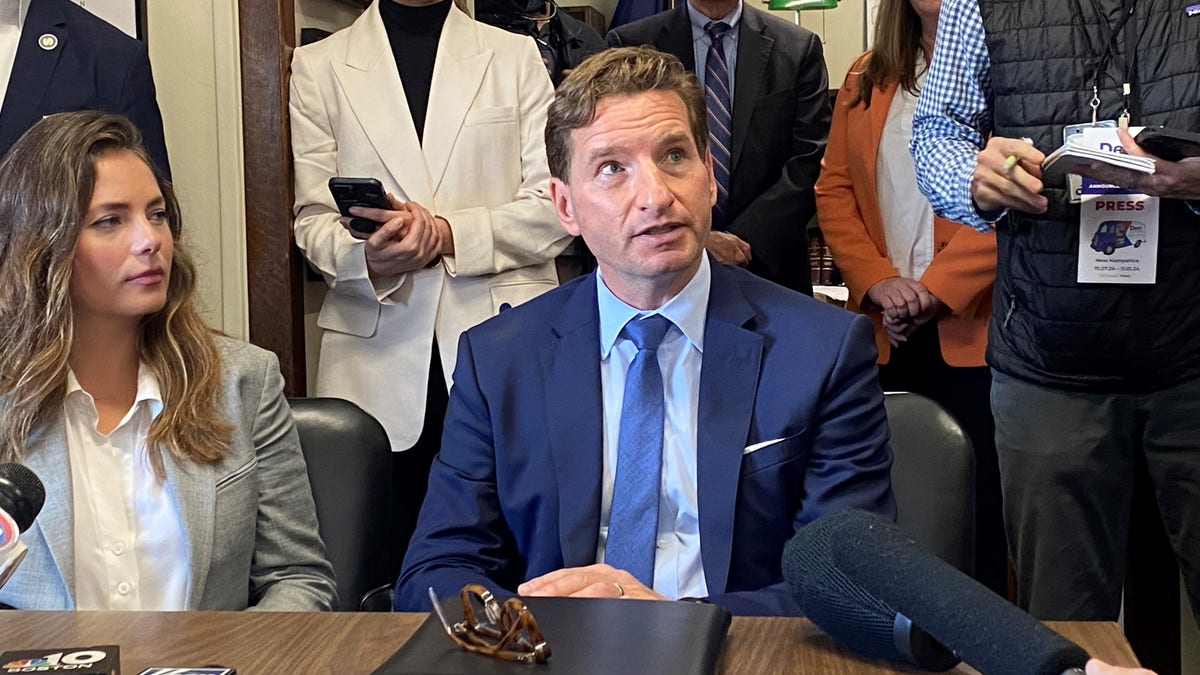 FIVE HURDLES FACING DEAN PHILLIPS AS HE LAUNCHES A LONG-SHOT PRESIDENTIAL PRIMARY CHALLENGE AGAINST BIDEN
Phillips said he would drop out and support the Democratic nominee if he's not ahead on Super Tuesday.
"I'm running in a primary. I'm not doing what Cornel West is doing, not doing what Jill Stein is doing, not doing what Joe Manchin might do," Phillips told CNN. "If the president beats me in New Hampshire and Michigan, all around the country, that's good. He looks strong. If I force the president to have to get out and campaign basically for the first time — because he didn't have to campaign in 2020 — and he appears well, and he debates, and he's strong, makes a good case, that's good for him."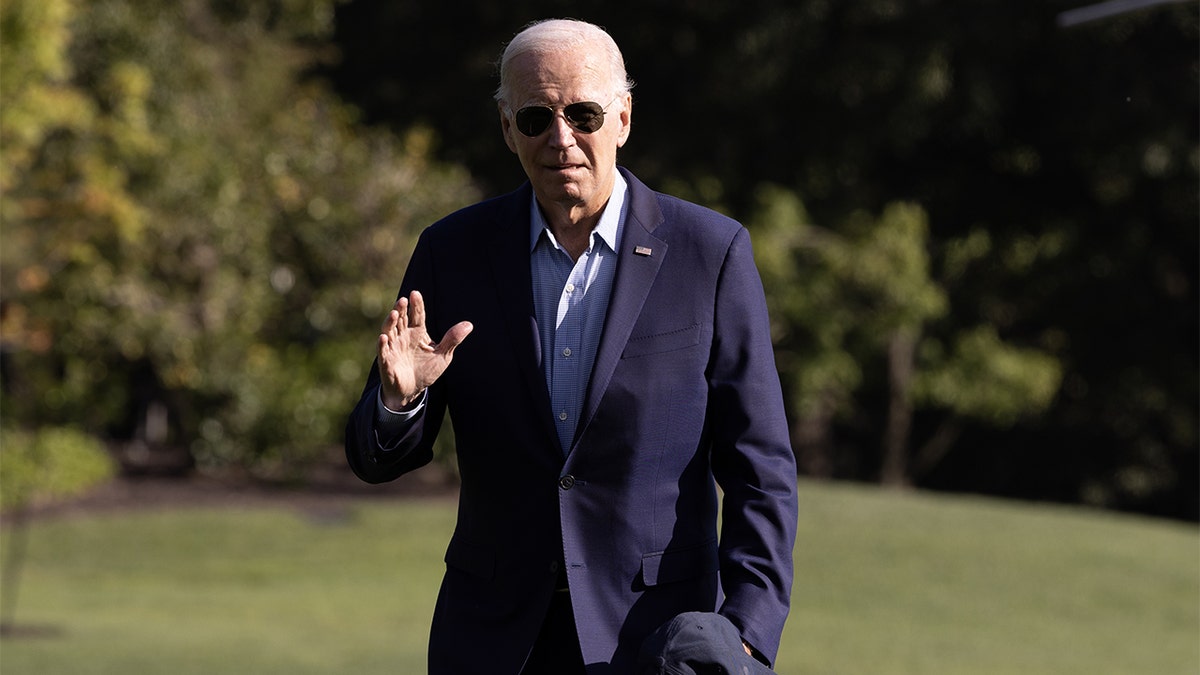 Recent polling shows Biden trailing Donald Trump in several key swing states.
CLICK HERE TO GET THE FOX NEWS APP
For more Culture, Media, Education, Opinion and channel coverage, visit foxnews.com/media.