EPL: Pochettino calls for patience as Chelsea's struggles continue
Mauricio Pochettino has faced questions about Chelsea's disappointing start to the season after a goalless draw at Bournemouth.
The result now leaves the Blues with just five points from five Premier League matches. The current Chelsea struggles have raised eyebrows, especially considering the over £1 billion spent on new signings since Todd Boehly's takeover in May 2022.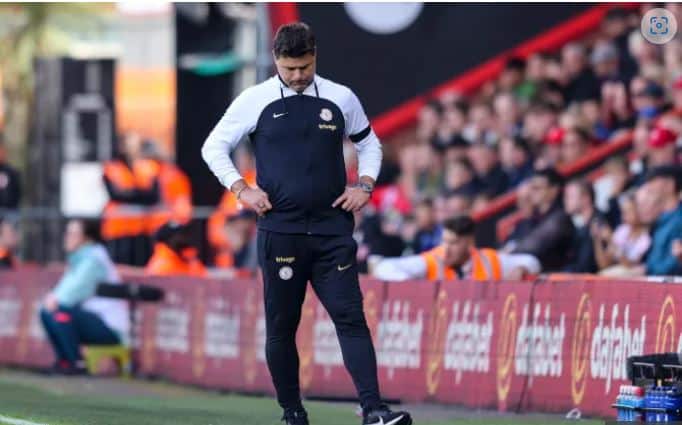 Responding to some of the questions, Pochettino defended his team, emphasizing the injury problems they currently face, with 12 players sidelined. He stressed the need for patience and positivity despite the challenging circumstances.
"Bournemouth is a good team, they are going to compete," Pochettino said. "But these are the circumstances we need to accept and be positive, patient. We are not going to change in the way we do things. What can I do? Only to keep believing."
However, talkSPORT analysts Perry Groves and Sam Matterface expressed concerns about Chelsea's performance.
Groves criticized the team's lack of determination and leadership, describing them as a "very grey" and "bland" side. He suggested that Chelsea lacked standout characters to lead the team.
Meanwhile, Matterface, a Chelsea fan, questioned the club's recruitment policy and pointed out that the club made a huge mistake during the last transfer window.
He noted that Chelsea had the opportunity to sign Joao Palhinha, who could have provided the presence and command they currently lack in midfield, but slept on the deal.
Chelsea's approach to signing young players with potential resale value was also criticized, with Matterface cautioning that such a philosophy might take a long time to yield results.