A charity for a disease that can cause serious pain and pregnancy complications for females has appointed a transgender woman to be CEO.
Endometriosis South Coast (ESC) is described as an "inclusive" charity set up to support those diagnosed with endometriosis or adenomyosis. These two diseases occur when tissue similar to the lining of the uterus grows outside the uterus or into the uterine muscular wall itself.
ESC recently announced that Steph Richards, a transgender woman who uses she/her pronouns, was named the new CEO of the charity.
The announcement included a picture of Richards alongside a quote that read, "Isn't it ridiculous that I've got to my 40s before any medical professionals even mentioned endometriosis?!"
VATICAN APPROVES TRANSGENDER PEOPLE RECEIVING BAPTISM, BECOMING GODPARENTS
Richards describes herself as an intersectional feminist and human rights activist, previously working as Portsmouth's Labor Women's and LGBTQ Officer.
On the social media platform X, Richards wrote that she was "genuinely honored" to be named to the position.
"My mission will be to oversee the charity's everyday running, raise awareness of #endometriosis and #adenoyosis and raise the profile of ESC," Richards said.
The new CEO also revealed that she would advocate for health hubs, hopefully cutting wait times and reducing suffering for afflicted women.
"Feminism has many causes, far too many to put in one tweet – but for me, inequality in healthcare is a priority and I will do my best to help overcome this injustice," Richards added.
According to The Daily Mail and Reduxx, Richards has previously claimed that transgender people can change their biological sex "a little bit."
DEMOCRAT DANICA ROEM TO BECOME VIRGINIA'S FIRST OPENLY TRANSGENDER STATE SENATOR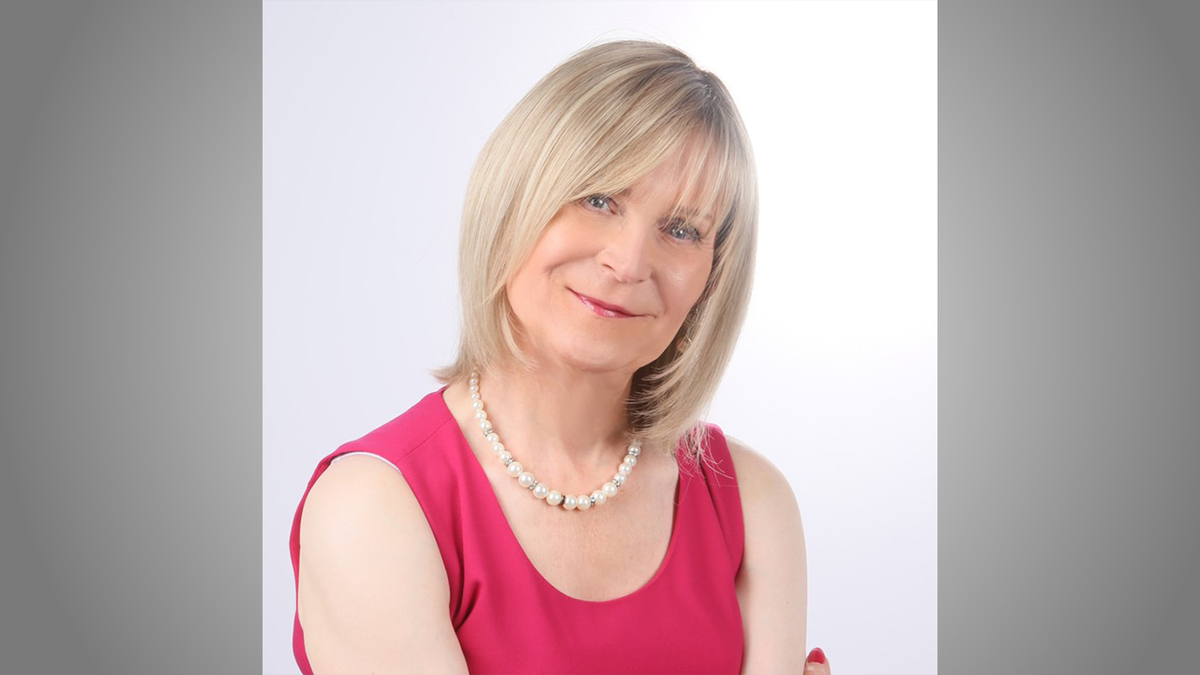 Richards also touted a "safe space" where adult men could dress up as women, including "schoolgirls," without fear of shame or harassment.
Her appointment to the position was met with outrage from women's groups.
Let Women Speak founder Kellie-Jay Keen said the announcement "ignored women" and took issue with the language used in the ESC online post.
"Everyone has lost their collective minds," she told The Daily Mail. "The losers are women who suffered from endometriosis who have to rely on a charity that won't call them 'women' but 'people' but who will call a man a woman."
Kean also called the move by ESC an "absolute disaster" and an insult to women who suffer from endometriosis.
"I think it's doubly insulting they will use female language for him but not for a suffer the condition," she added.
Caroline Ffiske, the director of Conservatives for Women, called it an "insulting appointment."
HIGH SCHOOL STUDENTS WALK OUT OF CLASS IN PROTEST OF TRANSGENDER BATHROOM POLICY: 'THEY IGNORE US'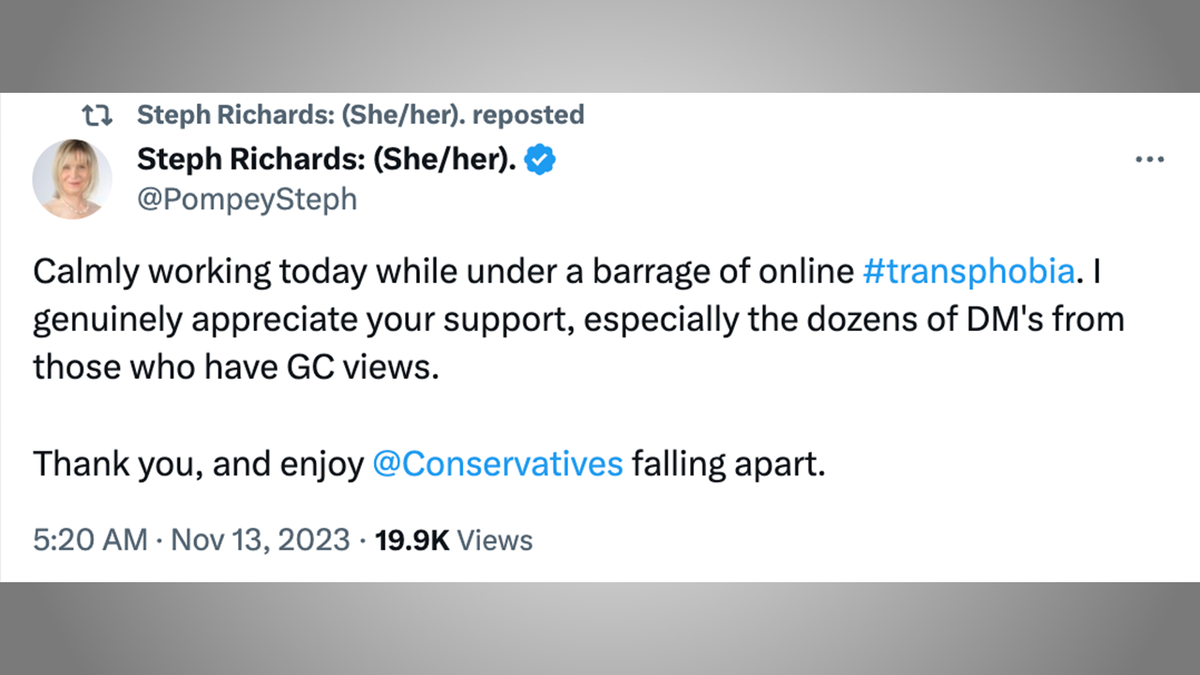 "It's an absolutely shocking appointment. There's just disbelief and despair among the entire community," she said.
On social media, feminist author Milli Hill questioned how the appointment differed from a case in Scotland where a man was appointed the country's first period dignity officer.
"When a male person was appointed as period office in Scotland there was an outcry and he lost the post. How is this any different?" Hill asked.
Richards responded to her on X, writing, "Well, @millhill I was researching issues around pregnancy and women's health well over two decades ago. Strangely, in those days, 'sex' didn't come into it. I have offered to share my knowledge with you to improve your books. You refuse to meet me."
In a subsequent post, Richards also addressed the backlash directly.
"Calmly working today while under a barrage of online #transphobia," Richards said. "I genuinely appreciate your support, especially the dozens of DMs from those who have GC views. Thank you and enjoy @Conservatives falling apart."
ESC and Richards did not return Fox News Digital's request for comment.
For more Culture, Media, Education, Opinion and channel coverage, visit foxnews.com/media.