The New York Giants were routed by the Dallas Cowboys for the second time this season on Sunday, and tempers on the sidelines seemingly boiled over.
There were several animated conversations that took place on the Giants sideline during the 49-17 loss, including several that involved head coach Brian Daboll.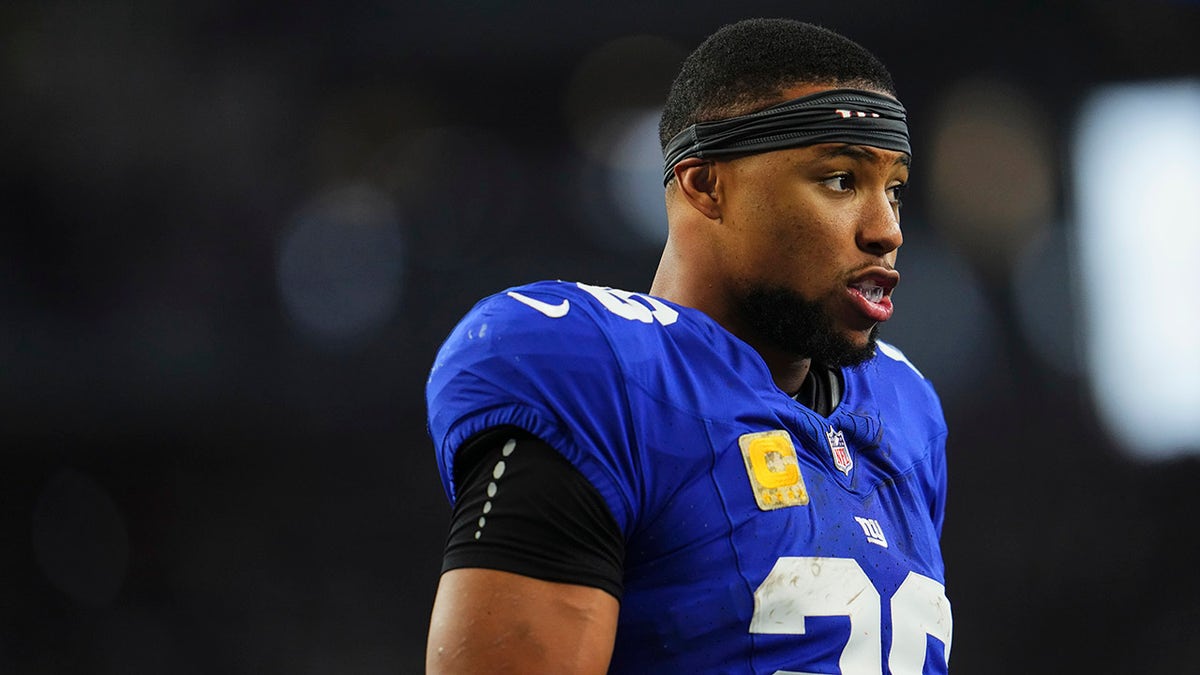 According to FOX Sports' Tom Rinaldi, Daboll was seen talking with a frustrated Saquon Barkley after the offense failed to convert on a fourth down in the first half. The star running back, who was reportedly spotted pacing up and down the sideline, told reporters after the game that it was simply a "sign of frustration" over the failed play and nothing more.
GIANTS' WINK MARTINDALE ADMITS HE WAS 'HURT' BY XAVIER MCKINNEY'S CRITICISM OF COACHING STAFF
"That happens, it's football."
Rinaldi also reported a similar interaction between Daboll and defensive coordinator Wink Martindale that carried over from the end of the first half and seemed to carry on as the team left the locker rooms for the third quarter.
"I don't even know," Daboll said of the interaction after the game. "We talk a lot throughout the game. Probably going into half some things we wanted to get worked on, things we wanted to do, but I have conversations with all those guys."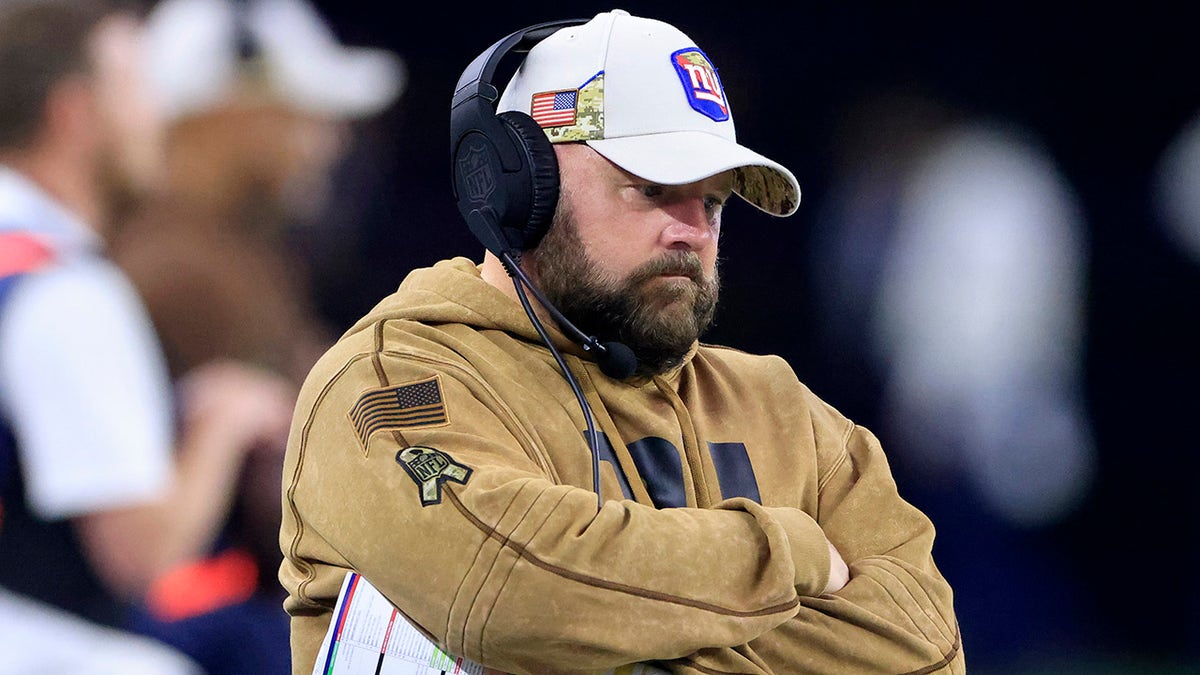 Daboll was also involved in one of the more heated interactions of the game that took place between Darius Slayton and Sterling Shepard.
"They weren't getting into it," Daboll said. "Little stuff during the game. Not a big deal."
CLICK HERE FOR MORE SPORTS COVERAGE ON FOXNEWS.COM
However, the broadcast painted a different story.
The two were seen engaging in a heated discussion and, at one point, Daboll appeared to try and calm Slayton down.
Slayton said after the game that the incident seemingly started with a conversation with wide receivers coach Mike Groh.
"I don't know what the cameras caught, I'm sure it probably looked combative to me and him but it wasn't in the moment,'' Slayton said, via the New York Post. "I was just already worked up so I was talking emotionally. At that point we weren't arguing back and forth, we were talking about the same thing, spiritedly."
"I just have to manage my emotions a little bit better in those scenarios.''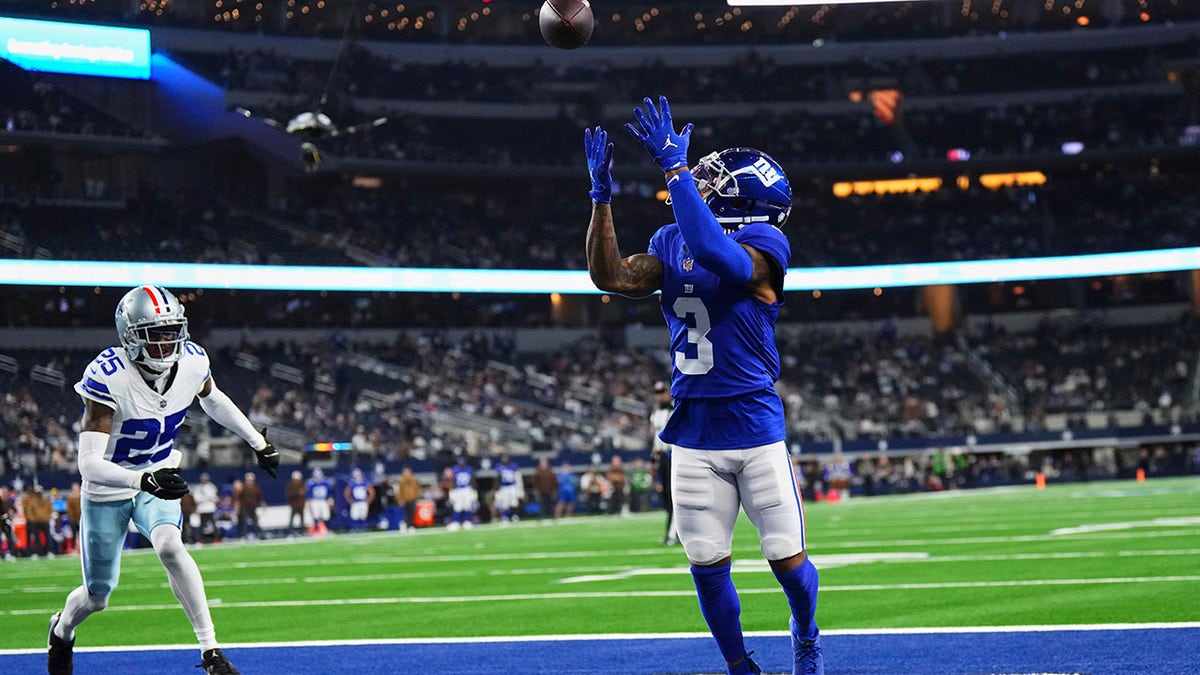 CLICK HERE TO GET THE FOX NEWS APP
For his part, Shepard said he was simply trying to motivate his teammate.
"It's frustrating, obviously, you look at the scoreboard and how the game went down. I was just trying to motivate him to keep on going and fighting."
The sideline discussions follow criticism from safety Xavier McKinney, who expressed his frustrations with the team's coaching staff following last week's loss to the Las Vegas Raiders.