A Senate committee hearing appeared to be on the brink of a physical altercation on Tuesday a Republican senator stood up and threatened to fight a labor leader as Sen. Bernie Sanders tried to play peacemaker.
"Sir this is a time, this is a place, you want to run your mouth we can be two consenting adults and we can finish it here," GOP Sen. Markwayne Mullin told Teamster President Sean O'Brien during a Senate Health Committee hearing on Tuesday after reading a tweet where O'Brien said he could take the senator "any time" or "any place."
"Ok, that's fine, perfect," O'Brien responded.
"You want to do it now?" Mullin asked?
BERNIE SANDERS REFUSES TO CONDEMN TLAIB COMMENTS DEEMED 'ANTISEMITIC'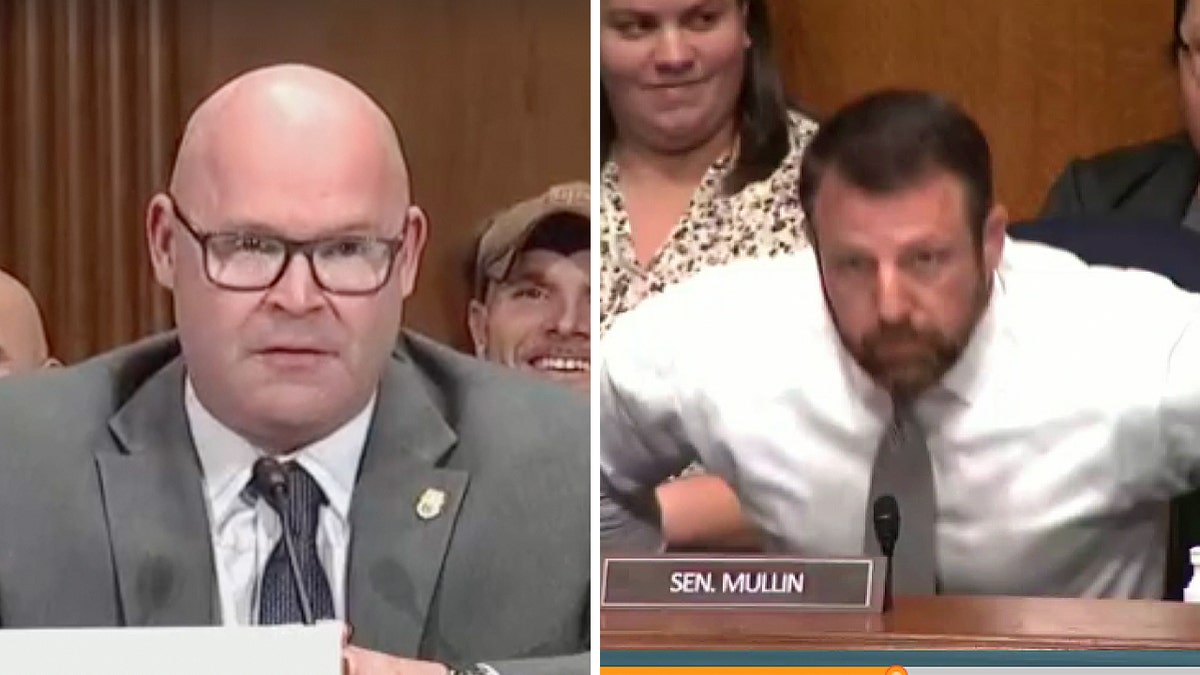 "I would love to do it right now," O'Brien said, prompting Mullin to say, "Well, stand your butt up then."
"You stand your butt up, big guy," O'Brien said at which point Mullin stood up in his chair and seemed to be trying to make his way over to the teamster president.
UPS AND TEAMSTERS UNION REACH AGREEMENT ON NEW CONTRACT TO AVOID POTENTIAL STRIKE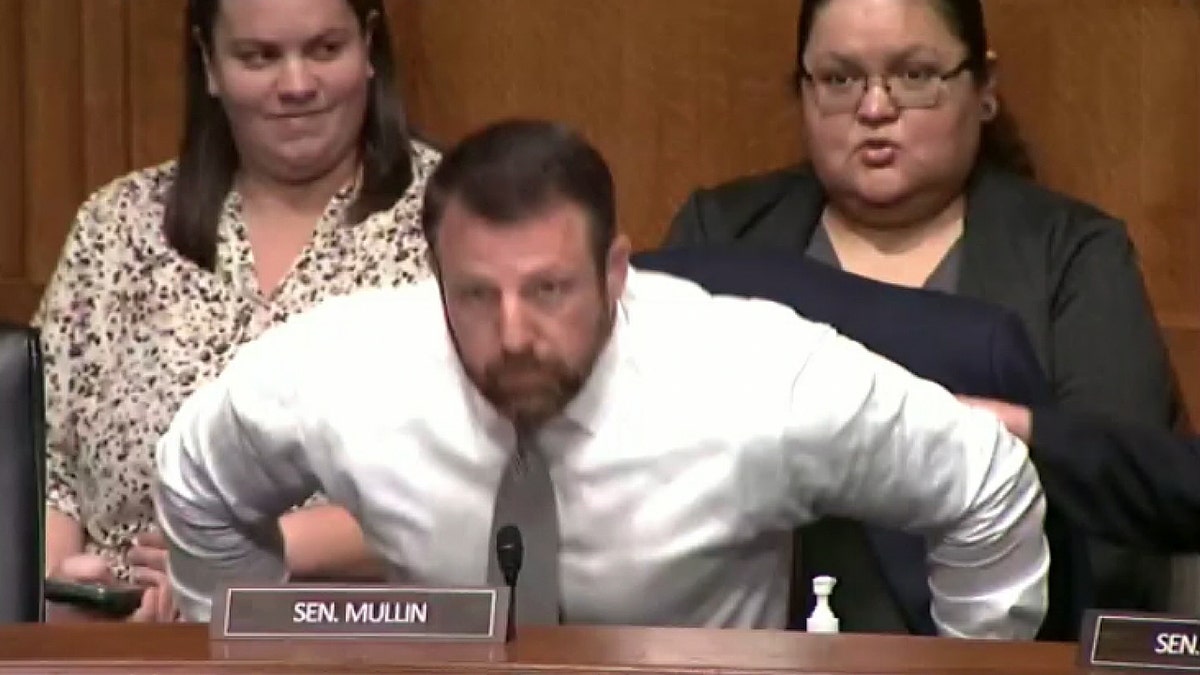 "Stop it, hold it, no, no, sit down," Vermont Sen. Bernie Sanders, the chairman of the committee, said in an attempt to calm the pair down. "You're a United States senator. Sit down."
Both Mullin and O'Brien asked permission from Sanders to respond to each other after Mullin sit down but Sanders denied the request.
The two continued to go back and forth for several minutes.
"You challenged me to a cage match acting like a 12-year-old," O'Brien said after Mullin accused him of being "quiet" in the face of a challenge.
"Excuse me, hold it," Sanders finally said, shouting over the Oklahoma senator. "Sen. Mullin, I have the mic."
"We're not here to talk about physical abuse," Sanders said.
Mullin then pointed a finger at O'Brien and called him a "thug" which caused O'Brien to call Mullin "disrespectful."
The two then told each other that they both don't respect one another causing Sanders to interject again.
"Hold it," Sanders said while banging his gavel. "This is a hearing to discuss economic issues…we're not here to talk about fights or anything else."
The two continued to bicker despite the pleas from Sanders until the hearing eventually moved on to the next line of questioning from other members of the panel.
O'Brien and Mullin have a contentious history dating back to March when the two sparred in a heated Senate Health, Education, Labor and Pensions Committee hearing over O'Brien's salary compared to that of his union members.
Sen. Sanders was forced to intervene in that argument as well.
The two ignored Sanders and continued talking over each other, appearing to grow increasingly frustrated, before Mullin said, "Sir, you need to shut your mouth because you don't know what you're talking about."
"You're going to tell me to shut my mouth?" O'Brien responded, before mocking Mullin's opening statement in which he said he wasn't "afraid" of a physical altercation.
CLICK HERE TO GET THE FOX NEWS APP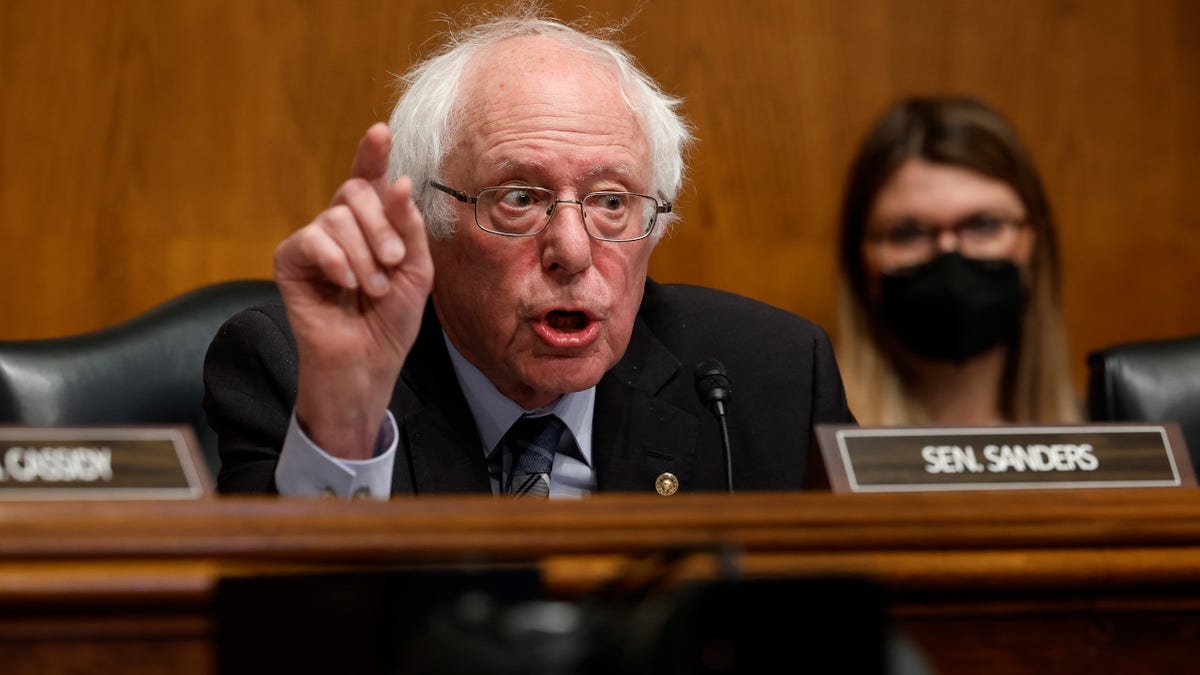 Sanders eventually quieted the two and made Mullin provide O'Brien time to speak.
Fox News Digital reached out to the offices of Mullin and Sanders as well as the Teamsters but did not immediately receive a response.
Fox News Digital's Brandon Gillespie contributed to this report