EXCLUSIVE: Sam Haskell IV, the Hollywood heir accused of killing his wife and her parents before disposing of garbage bags full of human remains, was behaving erratically and "paranoid" at a Los Angeles diner with his kids weeks before police found a headless torso in a dumpster that they believe belongs to his missing wife, Mei Haskell, according to a childhood friend.
"Typically, when we run into each other, it's a hug," his friend told Fox News Digital. "This time, he was backing away from me. … He doesn't want a hug, and he's backing up, like I'm a threat or something like that.
The woman asked to remain anonymous out of safety concerns and out of respect for Haskell's parents, whom she described as "wonderful people" who were always good to her.
HOLLYWOOD HEIR SAM HASKELL'S TIKTOK RANTS EMERGE AS SUSPECT IN HEADLESS TORSO CASE HEADS TO COURT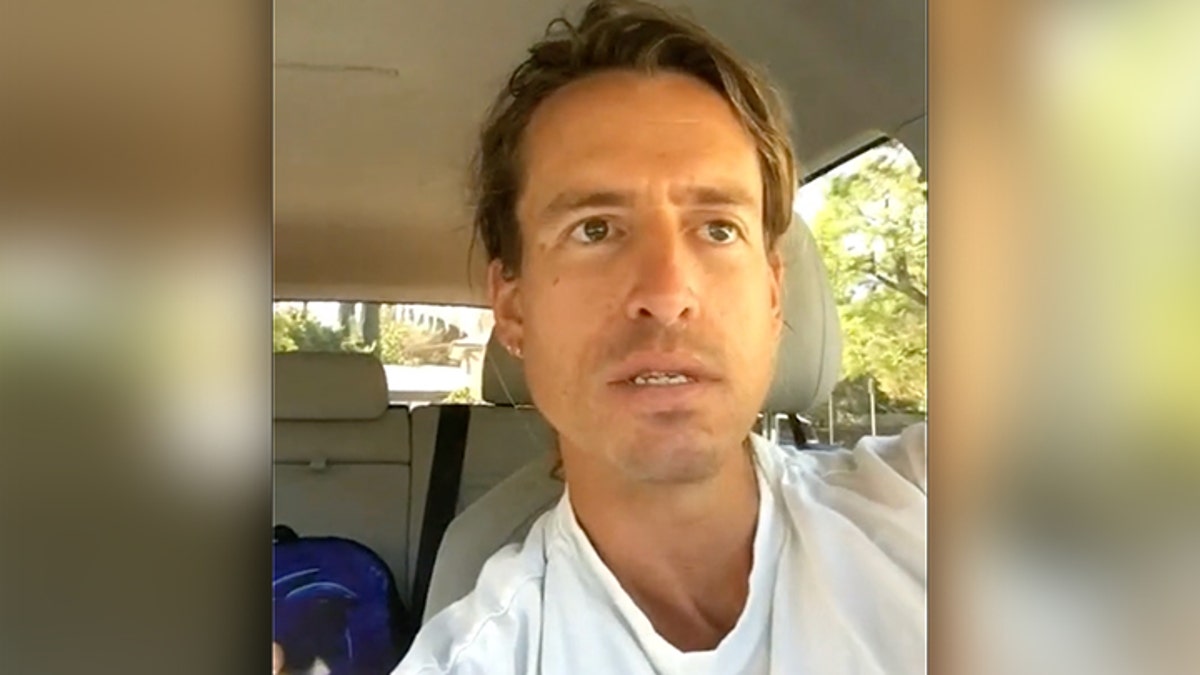 Haskell waved her away with his hand, she said, as if he were protecting his children from her getting close.
"He seemed very paranoid, and then he sat in the far back of the restaurant, away from everybody," she said. "So that was just weird, even for Sam."
The way Haskell acts in a series of TikTok videos is exactly the way he acts in real life, she added, describing him as attractive, intelligent and extremely socially awkward.
LOS ANGELES SURVEILLANCE VIDEO CAPTURES MAN DROPPING LARGE OBJECT IN DUMPSTER WHERE HEADLESS BODY FOUND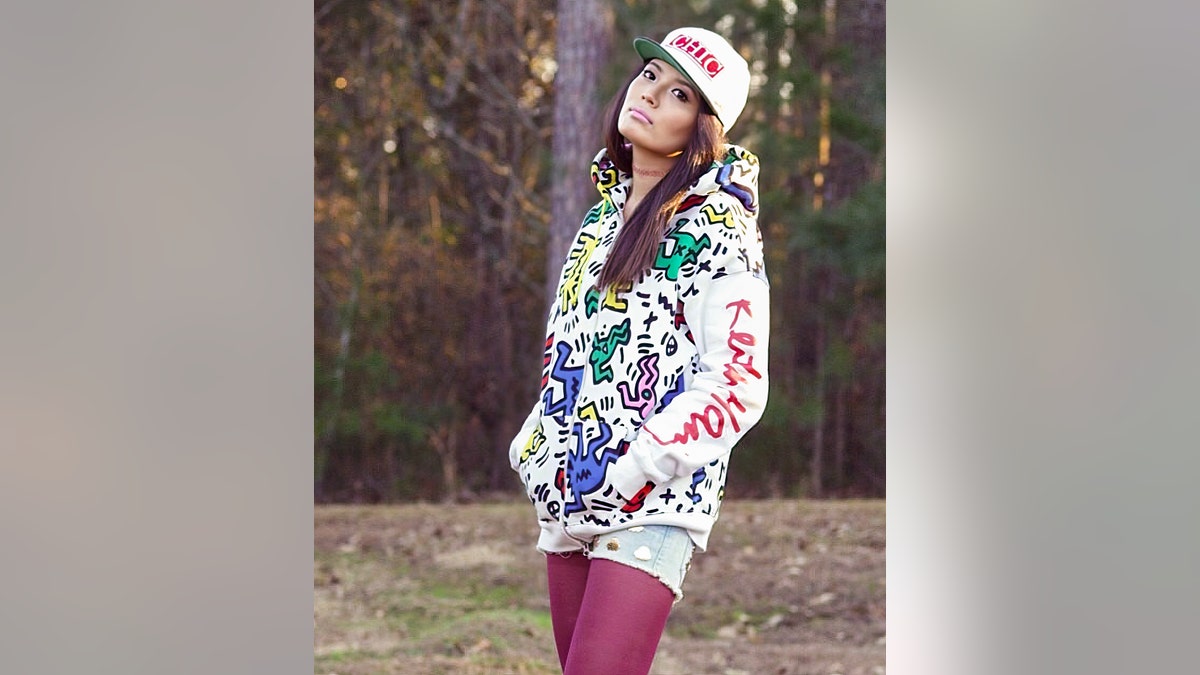 "If you just look at any of his TikTok videos, or if you heard him at all open his mouth and just say, 'Hi,' you can tell he's weird," she said. "But that's fine because, well, it didn't end up being fine, but at the time, prior to this, being weird didn't mean that you couldn't be nice and kind."
She said they were neighbors for around 10 years after meeting at 13 and later, as adults, bought houses on the same street again.
"What you see is how he is," she said of his online presence. "It's not an act or putting on a persona."
SUSPECT IN LOS ANGELES TORSO DUMPSTER CASE IS HOLLYWOOD SCION WHOSE WIFE, IN-LAWS ARE MISSING
However, a few years into their friendship, Haskell became awkward, she said. He began calling too much and showing up at her house uninvited. When she and her brother asked him to stop, he allegedly pulled out a massive machete on them.
"My brother came out to be a brother, and my brother was way older," she said. "[Sam] went into the trunk of his car and pulled out a machete, not just a pocket knife, a knife."
Although police were involved, her family declined to press charges on the condition that Haskell cut off all contact and leave her alone, she said.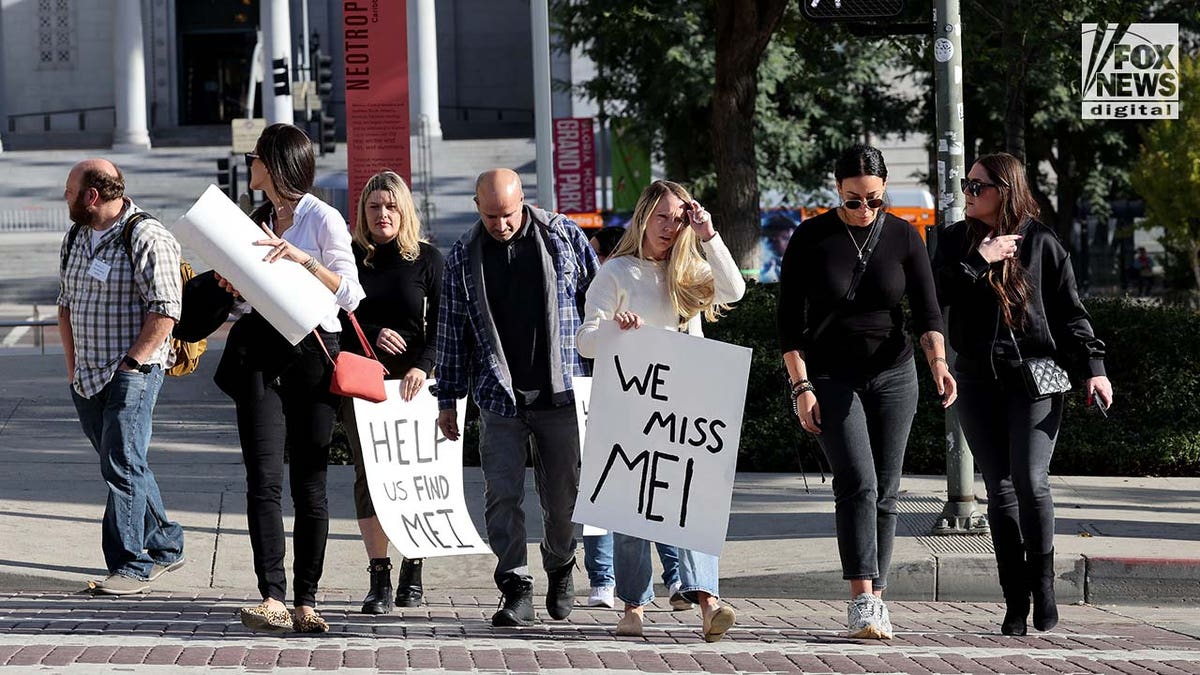 An LAPD spokesperson could not comment on the friend's version of events and deferred to the public records office — but noted that documents could be exempt from disclosure. Haskell would have been a juvenile at the time of the incident, and no charges were filed.
LOS ANGELES HOMELESS MAN DIGGING THROUGH TRASH DISCOVERS HUMAN TORSO IN PLASTIC BAG; SUSPECT ARRESTED
"My parents worked it out with his parents, and he wasn't allowed to call me anymore after that," she said. "He got a little weird. Looking back now, he obviously liked knives or sharp things."
Haskell respected the agreement until they finally reconciled as adults, after he was married with children of his own, the friend said.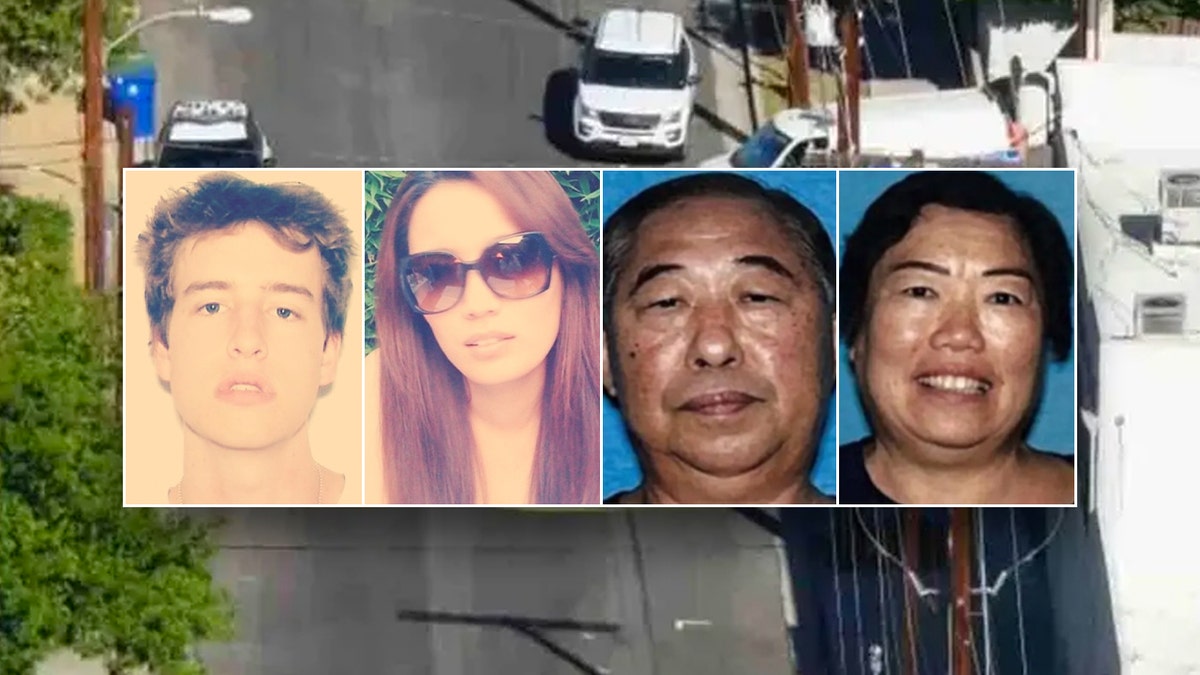 Mei Haskell's parents, Goashan Li, 72, and Yanxiang Wang, 64, are unaccounted for and Los Angeles prosecutors have filed murder charges against Haskell for all three, along with special enhancement allegations that could increase the sentences if convicted.
The in-laws are originally from China and lived in the same Tarzana home as their daughter and grandchildren. The children have since been placed in the care of family, according to authorities.
"People are, I've seen on social media, saying hopefully his parents don't get the kids. That is unfortunate because his parents are incredible," the childhood friend told Fox News Digital.
"Obviously, if someone is sick like this, it's not their fault — it's not like they didn't raise him right. They did. They were hard on him. They didn't take what happened to me, when he pulled out the knife, lightly, at all."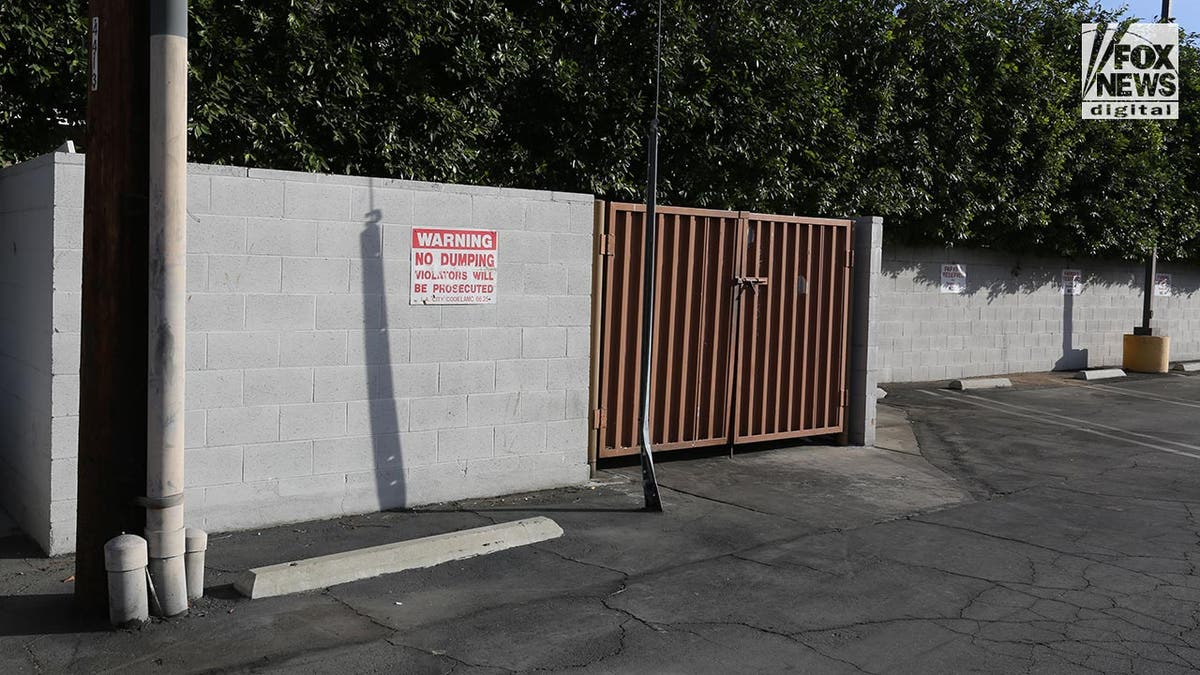 CLICK HERE FOR MORE TRUE CRIME FROM FOX NEWS
Police arrested Haskell at a mall in Canoga Park on Thursday, hours after responding to a bank parking lot in Encino, where a homeless man found a woman's headless torso wrapped in plastic.
Surveillance videos taken the prior afternoon show a thin man pulling up in a white SUV and struggling to toss something into the bin in a crowded parking lot in broad daylight.
He scowled in court during his first appearance Monday afternoon, as a group of Mei Haskell's friends sat in the gallery, some carrying handwritten signs that read, "We Miss Mei" and "Justice for Mei Today!" During the hearing, some of them could be heard crying.
The 37-year-old shared three children with her suspected killer. The oldest is 12.
Police visited Haskell's home twice last week. On the first occasion, a group of day laborers told them they had been asked to remove suspicious bags that felt heavy and soggy. However, responding officers found no evidence at the scene and were forced to leave.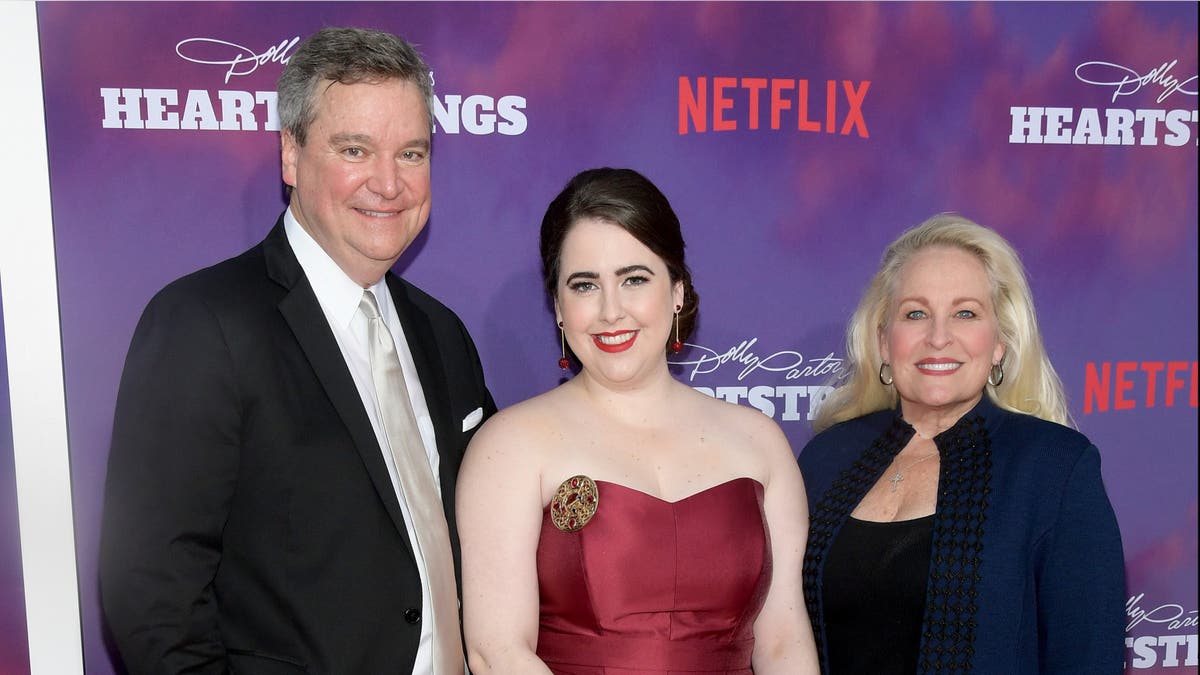 They returned with a search warrant Thursday morning and found blood and other evidence inside, LAPD Detective Efren Gutierrez told reporters.
Haskell's parents, Hollywood producer Sam Haskell III and beauty queen and actress Mary Donnelly Haskell, are known for a series of Christmas movies. The father was also a former talent agent who represented George Clooney and Dolly Parton, among other A-list stars.
Haskell is being held without bail. His next court appearance is scheduled for Dec. 8.