A woman, @pethealer1225, shared a video capturing an unexpected encounter with a strange creature that mysteriously found its way into her home during the night
The video, now making rounds on social media, portrays a perplexing situation that has left viewers intrigued about the origin and nature of the mysterious creature.
The animal, sporting distinct brown patches on its body and strikingly dark eyes, was discovered hanging on the ledge of a high window, seemingly staring at the occupant of the house with an intense gaze.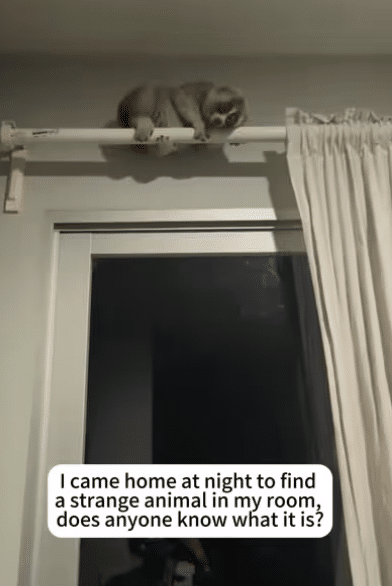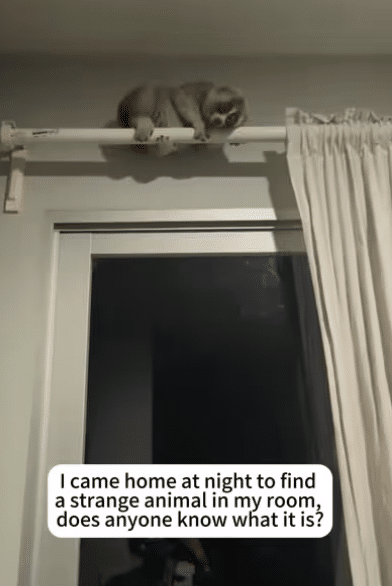 The TikTok user, whose real identity remains undisclosed, expressed astonishment at the unexpected visitor.
The footage shows the peculiar animal hanging onto the window ledge, its presence sending shivers down the spine of the occupants.
The video has generated a buzz, with comments pouring in from users expressing their amazement and curiosity.
Netizens Reactions..
@Luna Zee reacted; "Slow loris, super cute but has a flesh-rotting venom bite."
@nana said; "Now where in the world do you live to have a slow loris in your room."
@FawnSilva said; "That baby is a Slow Loris they are nocturnal not out in daylight."
@Skitten Says reacted; "Why is there a slow loris in your house???"
@Rosegold said; "I was today years old when heard of a slow loris."
@Moriah St. Louis said; "Very uncomfy after googling a slow loris."
@TrixieTrini reacted; "I'm sure this is Australia. TikTok has successfully taken this country/continent off my travel list."
@joyoussss_ said; "Where are you for this to be in your house??"
See below;