In a hilarious video posted by @genzafricanmum on TikTok, a little girl's unique response to a punishment has taken the internet by storm.
The clip showcases a mother's attempt to teach her mischievous child a lesson after the little one decided to use ink to decorate a white wall.
In the video, the mother can be seen handing cleaning supplies to her remorseful toddler, who is visibly upset and shedding tears as she attempts to rectify her colorful mistake.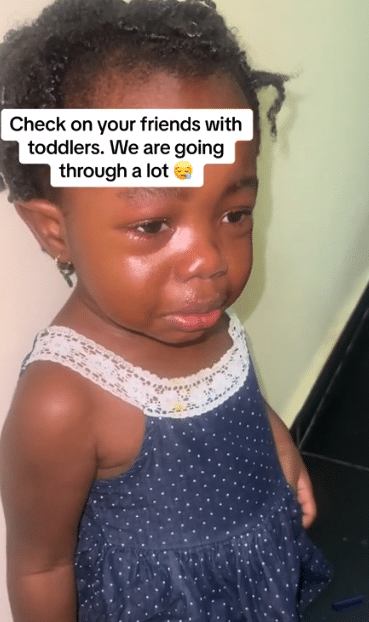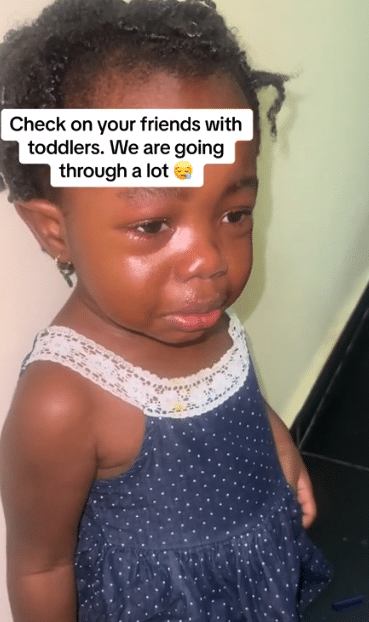 The mother's intention is to instill a sense of responsibility in her child, using the cleanup process as a lesson.
The comical twist comes when the mother decides to check if her child has truly learned from the experience.
She asks the toddler a pointed question, inquiring whether she would write on the wall again.
The child unexpectedly and confidently responds with a resounding "yes."
"Check on your friends with toddlers, we are going through a lot," the video caption read.
Netizens Reactions…
@F2_jay said; "If you watched more than once, come for roll call." @Tazeep said: "That was the fastest answer I've ever heard."
@Busari Mariam said; "That "YESH!" sounds like a determined revenge." @9:11 said: "At least you're raising an honest child."
@Chizzy said; "Honesty above all else. I thought getting my toddler a whiteboard would prevent this. He now stands on the board while writing on the wall."
@Kunmi said; "Oh well, at least she's honest." @mobilewaxing said: "Baby girl needs a lawyer present during questioning."
@Diamond said; "What an honest answer without a delay. She didn't even stutter. And maybe deep down she wanted to say No, but how Yesh came out she can't explain."
@mobilewaxing said; "Baby girl needs a lawyer present during questioning."
@Diamond said; "What an honest answer without a delay. She didn't even stutter. And maybe deep down she wanted to say No, but how Yesh came out she can't explain."
See below;