FOX News' Johnny "Joey" Jones graced the cover of Hook & Barrel magazine to tell the story of how he's helping veterans get better, one hunt at a time.
Hook & Barrel co-founders John and Natalie Radzwilla joined "FOX & Friends Weekend" on Sunday to discuss their choice for the magazine's latest cover.
"Veterans gave us this American dream, and when Veterans Day comes around, we want to honor those folks. For us, we work hard every day, and I think it would be a complete disservice for those who fought for that American dream to not give it our all every day," John Radzwilla said.
"So, when we had an opportunity to put a guy on the cover that speaks to so many different veterans, has that voice, it was our honor to do so," he continued.
THIS VETERANS DAY WE SHOULD HONOR THOSE WHO SERVED, NOT JUST ENJOY HOLIDAY SALES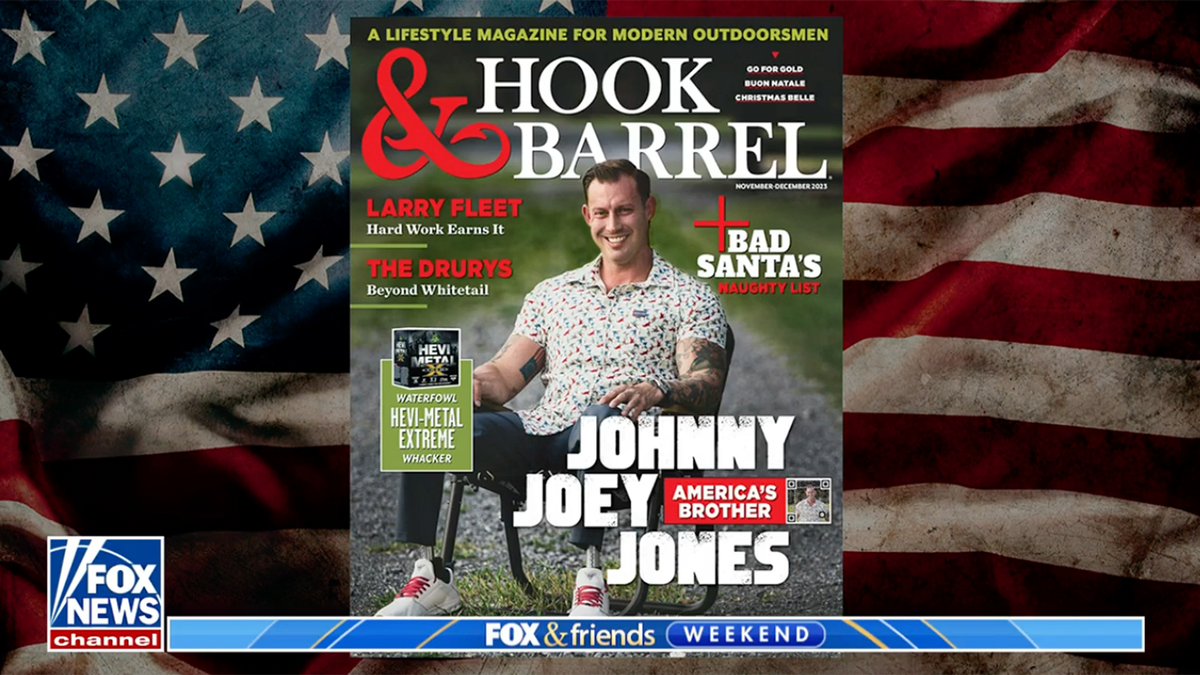 Natalie Radzwilla explained that Hook & Barrel is a general lifestyle magazine for hunters, fishermen and those who love the outdoors.
"It was one of those kinds of things that I saw a need in the market, and there are a lot of outdoor publications out there, and there are a lot of lifestyle magazines out there. But when the mainstream lifestyle magazines kind of came against our values, and gun owners start getting canceled, and hunters start getting canceled, I came to the table with a solution," John Radzwilla.
"That solution was Hook & Barrel magazine, it's a redneck GQ, that's what it is."
Hook & Barrel strives to offer "the latest in outdoor lifestyle news, outdoors trends, and culture, through articles focused on celebrities, food, drink, fitness, music, travel and gear reviews," according to its website.
THIS VETERANS DAY, FOUR KEY LESSONS ON LEADERSHIP IN AMERICA FROM A FORMER MARINE: 'SENSE OF MISSION'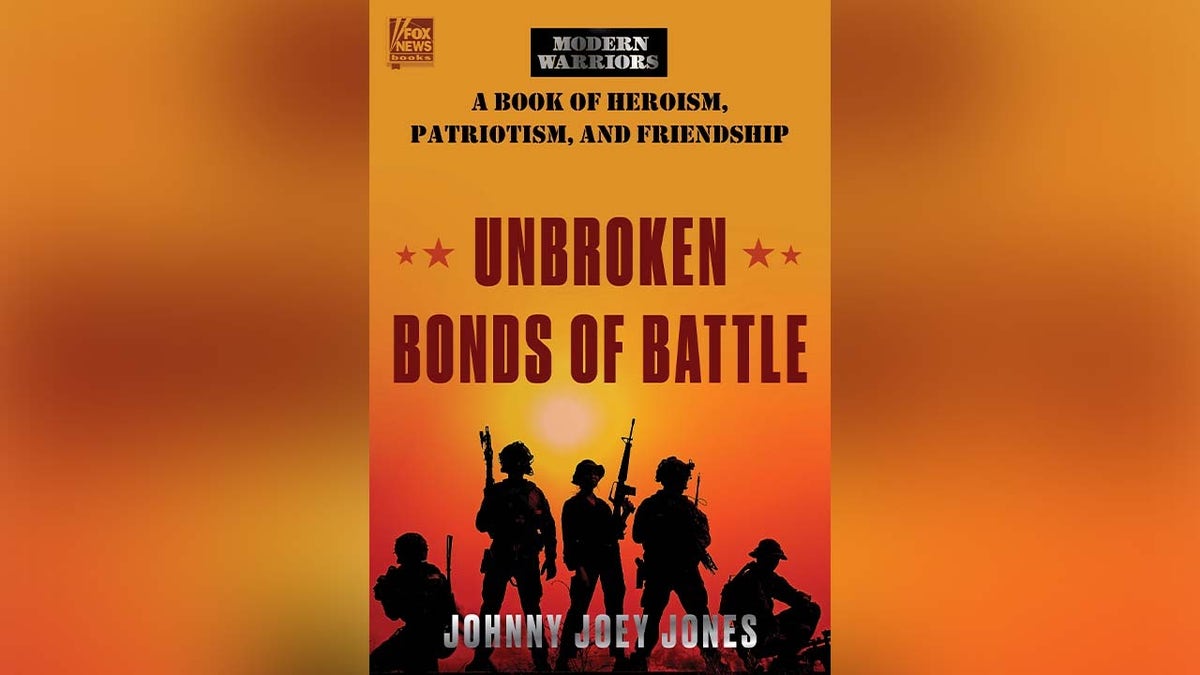 Jones said that he has become friends with the Radzwilla family but was quick to clarify that they bonded after he was selected for the cover.
"This is not a put-your-buddy-on-the-cover thing. This was them wanting to highlight the idea that veterans come together and hunt, and that's really what the story is about," Jones said.
"You could do a hunt and use that for healing and therapy."
Jones then noted that they "came into a world of print magazines" when most people were pivoting toward digital media.
"You've been successful at it, and you created something that's tangible. You can hold it in your hand and see gun owners and hunters on the same magazine as big celebrities in music and other industries because it's not about ostracizing, it's about bringing folks together," Jones said.
HOMELESS VETERAN WALKS 30 MILES TO FIND A JOB: 'I'M A MAN ON A MISSION'
"For sure, and I think the one thing that we do really, really well is broaden the demographic of readers coming into this space," Natalie Radzwilla responded.
"We are kind of known as bridging the gap between that newcomer in the outdoors and the seasoned, and everybody finds something great and entertaining to read in Hook & Barrel."
It's been a good year for Jones, whose book, "Unbroken Bonds of Battle: A Modern Warriors Book of Heroism, Patriotism, and Friendship," was released in June and quickly became a New York Times bestseller.
CLICK HERE TO GET THE FOX NEWS APP
Fox News' Kendall Tietz contributed to this report.
For more Culture, Media, Education, Opinion, and channel coverage, visit foxnews.com/media.