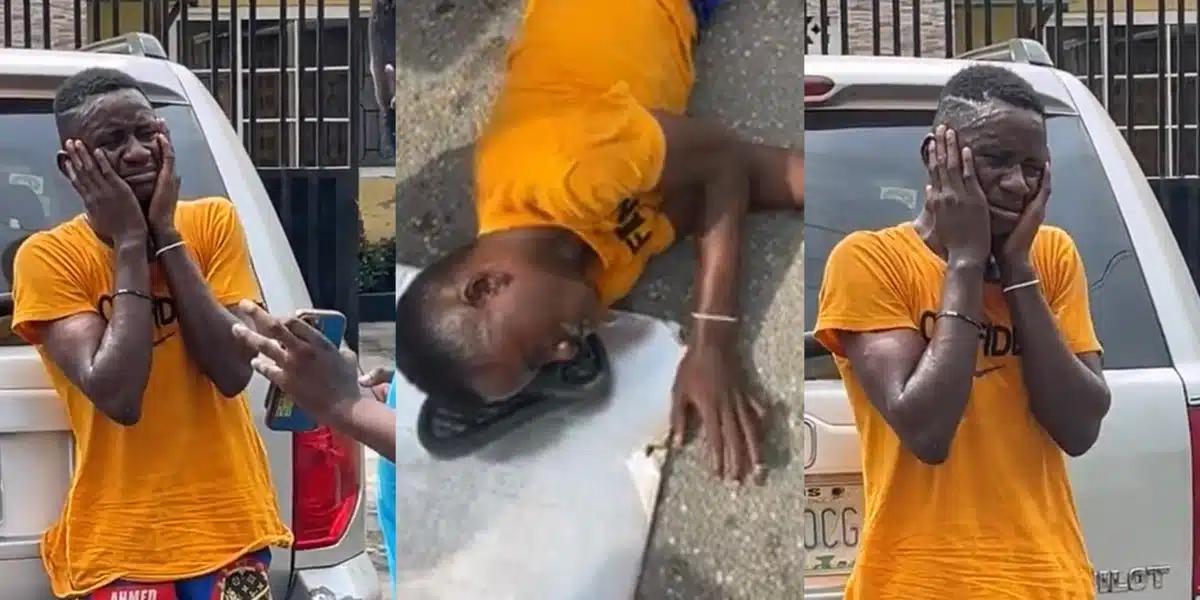 A lady has revealed how the people in her estate beat up a man after he faked a seizure in order to get money from them.
The lady posted this on her Twitter page, @TheNonye, where she explained the situation that occurred in details.
According to her, the man had visited the estate the previous day, faking a seizure and even going as far as foaming at the mouth to make it believable.
On seeing this, the citizens of the estate tried to help, with the lady even calling her brother who was a medical doctor to assist.
The man confided in them that he could not afford his drugs anymore so they contributed some money for him to get drugs and get some food since he claimed he was an ulcer patient.
However, somebody in the Estate found a link of the same man caught for faking a seizure.
The man still returned the next day, hoping to collect the balance of the money they promised to give him. The occupants who were now informed of his scam beat him within an inch of his life.
See video here…
Final update: He came back for the remaining money and they've beaten his life lmaoo. The whole estate have carried him 😭😭 https://t.co/q7hFfZAqzh pic.twitter.com/qBWAaCP6Sc

— Nonye Billions (@TheNonye) November 14, 2023