A Nigerian man has stirred conversations on social media as he was spotted with a Lexus car filled with bread in a video that has garnered attention.
In the video, some men are seen discussing, with one of them holding bread, appearing to advertise it to the others.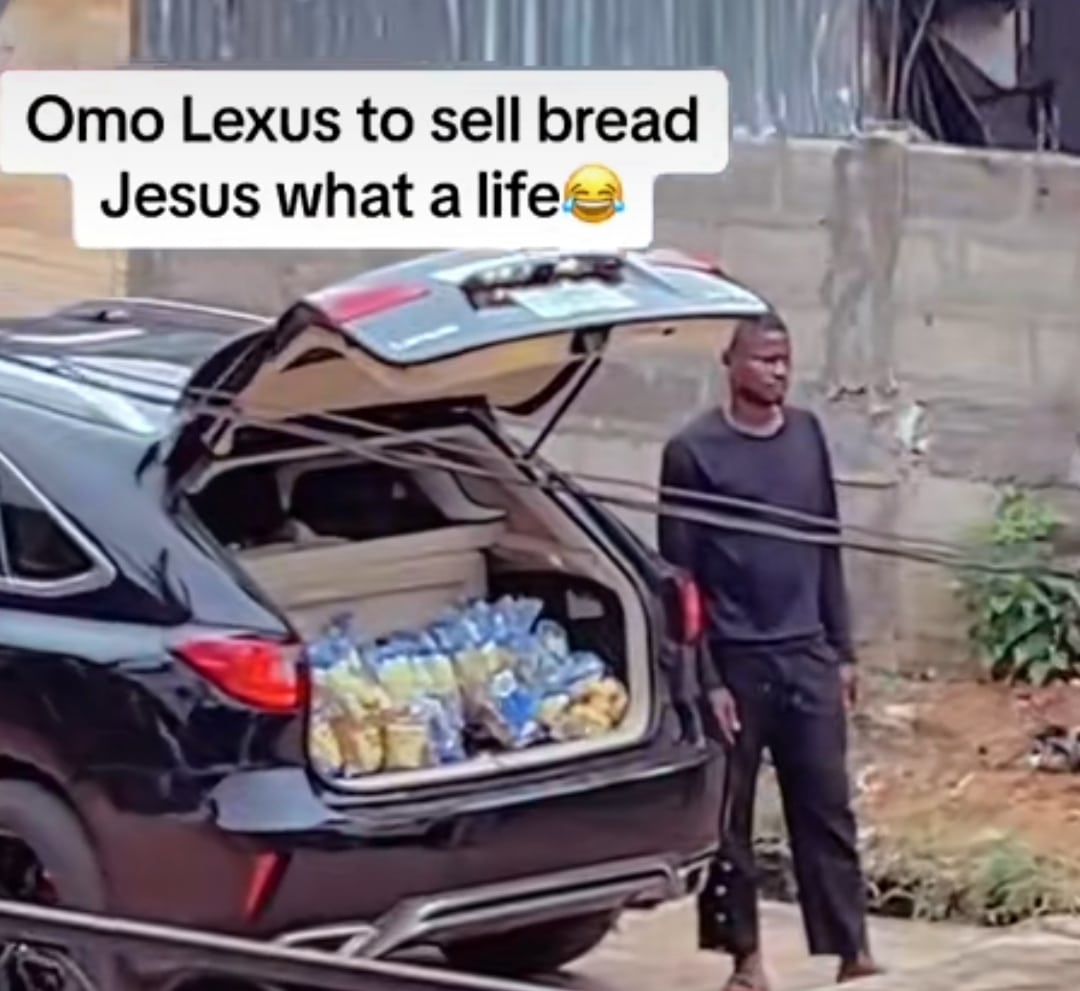 A short distance away, his car can be seen with the boot filled with bread.
After the video surfaced online, many Nigerians have wondered why someone would choose to sell bread using such an expensive car.
Numerous individuals have taken to the comment section to share their opinions.
See some reactions below:
Ex girlfriend Cyp: "‎Life is hard."
Slimchoco25: "‎Be proud of your business."
Emmanuel: "‎my friend Papa dey use RX 350 2010 dey supply bread for people, watin we dey use as private ride. e turn e own a business ride."
MIKE NARDO MUSIC: "Na give away hin Dey don."
SOMADINA: "‎So Wetin happen if na Lexus him de use sale bread, is that one a new thing?"
Immaculate David: "‎No be my backyard be this Asaba road to estate."
FLEXY: "‎nor b old taker b that."
daniel__gold46: "‎Na Lexus I go still buy. thank you!"
Anon Ajaja: "‎I no buy, who u wan use."
Edward_Gomez: "‎people dey make money, dey there dey play."
Babe: "‎Poor man Pikin go think say na bread them dey sell."
Uzoma Nicholas: "‎so if he owns a bakery, him no fit use him car do morning runs? Na you be poor man where use your last card buy car come dey worship am."
WATCH VIDEO: