Little boy causes buzz by delivering several packs of goodies to a shop, balances them on his head (Video)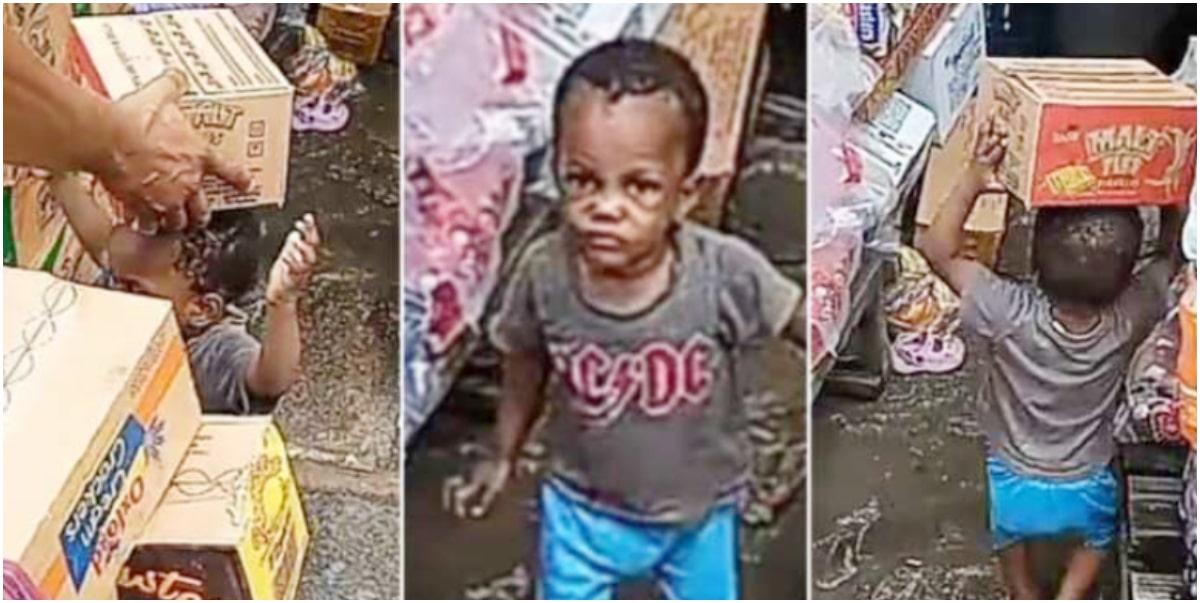 A video capturing the unwavering determination and heart of a little boy as he carries out his delivery service for a local shop has taken social media by storm, leaving thousands deeply moved.
In the video, which has rapidly gained viral status, the little boy can be seen diligently balancing packs of snacks on his head while making deliveries to a local store.
Despite his small size, the little boy tackles each package with unwavering determination, displaying a strong spirit that refuses to let his physical limitations get in the way of his responsibilities.
This heartwarming display of perseverance has touched the hearts of countless individuals who have watched the video.
While the video has touched the emotions of many, it is essential to note that Gistreel has not independently verified the authenticity of the claims made in the video.
Netizens Reactions…
@User811159196476 said; "Working for caprisun and golden morning."
@Kosara2 said; "When he will say I started hustling when I was 1 some people will doubt him 2, weldone bro ur hustle will surely pay off."
@JudY said; "Evidence to show companies tomorrow for 25 years work experience."
@Pecumummy said; "Na wetin this country dey find. imagine looking for job at 28 year n they are looking for 20 yrs working experience. God bless yoU Son u start early."
@Zeeryyryryr said; "If them small work go they sweet them anyhow, if bros grow up he go start to change am for everybody for house."
@HeartOfLoveFoundation said; "The boy go show dem craze if dem no qive am indomie with small small juice after he don hustle finish."
@Vickylove4287 said; "Pay this young man ooo."
See below;
@max52520

this country will need to haul for money 🤑💰🤑💰 money on my mind