A little girl's adorable reaction when her father surprised her with a new dress has melted hearts of netizens.
In the video which has gone viral on TikTok, the girl's dad came home with gifts of clothing.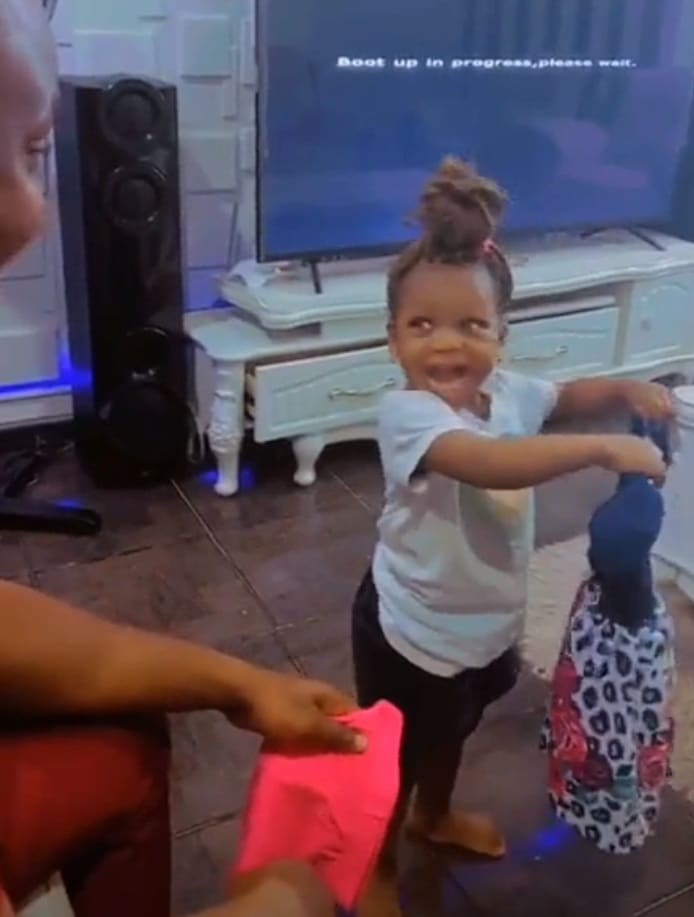 When he gave her a beautiful dress he bought her, she was filled with joy and gratitude that she screamed and hugged her father.
@Sir$hedd¥007 posited: "She must have gotten that appreciation character from her Mother."
@Diana Madaki said: "they don carry sidechick go shopping 🥰🥰🥰🥰🥰 justice for wify ooooo😭😂😂😂"
@The Joker vowed: "I swear the next day I will go and buy her an entire boutique"
@omacynythia wrote: "If my daughter no appreciate like this,I go sell am😂😂"
@chidimmaobichigha observed: "Oh that little girl has her dad wrapped around her fingers😂😂its so heartwarming"
@Aurora commented: "This has got to be the most beautiful video I have seen today ❤️❤️❤️❤️"
Watch video below…