A Ghanaian man known as @kamashiigh has stirred a significant online controversy after he shared an unconventional piece of advice with young men aspiring to travel abroad and secure unique opportunities.
In a viral video, he encouraged young men to seek relationships with aging foreign women, citing his own experience of doing so to successfully venture overseas.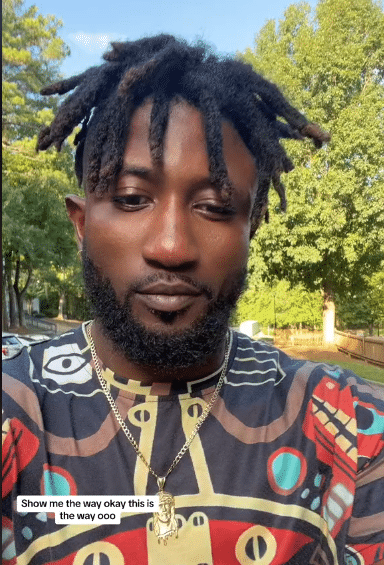 He proudly announced his marriage to a woman approximately 67 years old.
In the video, @kamashiigh recounted his personal journey, explaining that his unconventional path had led to what he described as a life-changing experience.
He detailed how he had met and formed a romantic relationship with an older foreign woman, which ultimately led to his marriage and the opportunity to live abroad.
"I got my woman from Facebook and she helped me to come here. Just dress well and post nice pictures of yourself. Also make sure you shower love on her when you get in touch," he said.
Netizens Reactions…
@Asumadu Sakyi Boateng said; "Thank you bro, God bless you very much."
@Bluelady26 mentioned: "Swears God bless you for helping our men."
@giftykyeiasamoah indicated: "The moment i see your post i start saying jeeesssusss."
See below;