Man throws lavish birthday party for his dog, buys it a car [Video]
Nigerian man invites his family and friends over as he throws a lavish birthday party for his handsome dog, Baron, and buys a brand new car in the dog's name.
A man who is extremely fond of his pet dog has gone above and beyond to make its birthday a memorable one.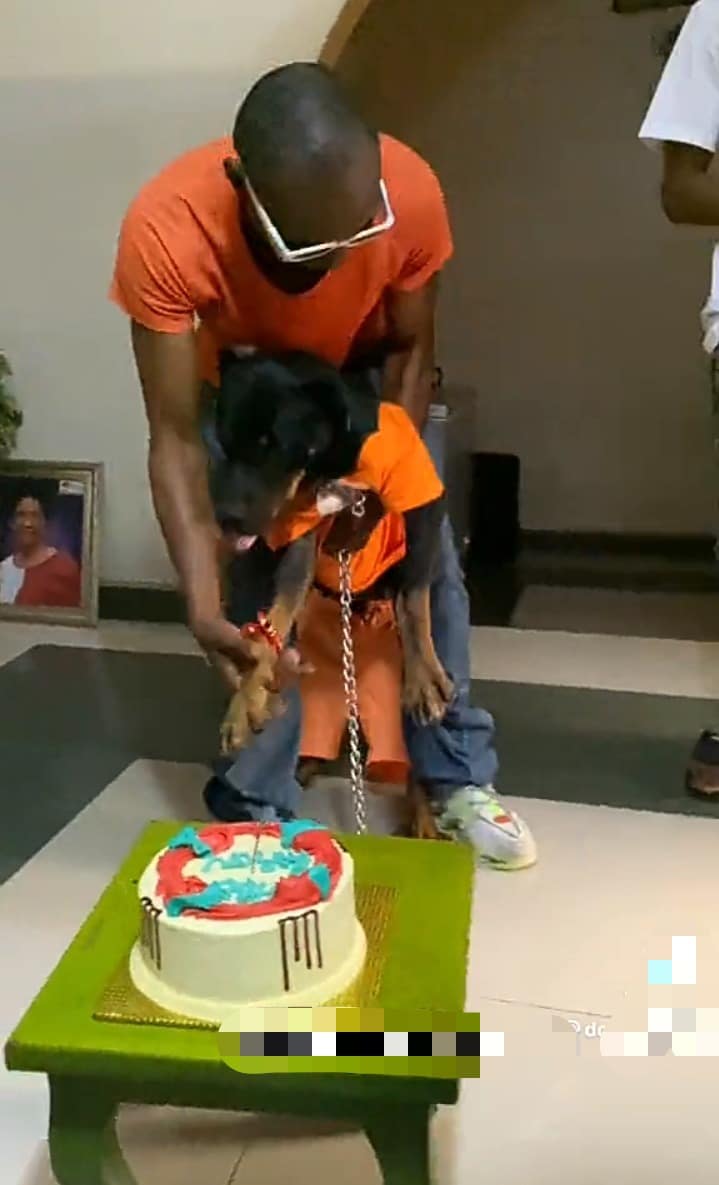 He celebrated the dog's birthday as though it were an actual human being.
The man invited his friends to his dogs birthday party and they could be seen spraying the dog with loads of naira notes.
Interestingly, the dog also had a cake made for it with its name, Baron, beautifully decorated on it.
The man also showed off document of to a new car he purchased in the name of his dog, Baron Joshua Emmanuel.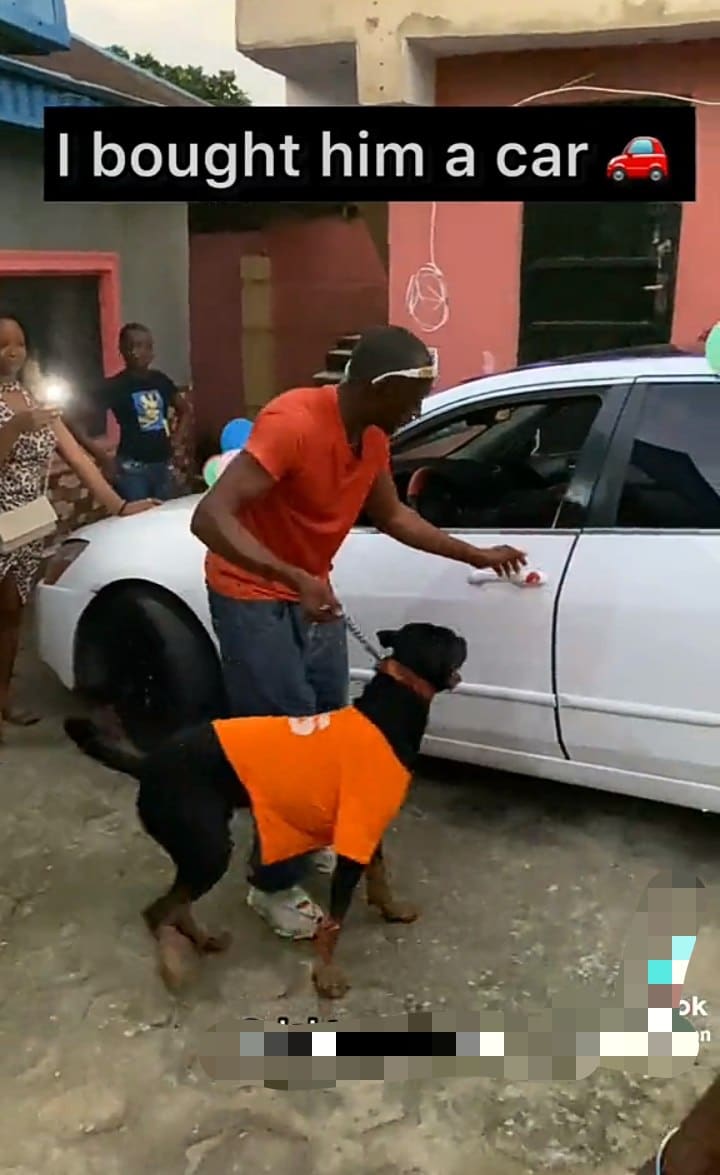 Check out reactions trailing the video …
@Big boy Kelly noted: "Wetin day pain me pass day the dog no fine"
@Good_ness🦋💙 said: "My neighbor: Goodness where are u going to? ME: am going to my friend dog's birthday party 😂😂😂😂"
@Mira 🌚🌻🥰 asked: "why did you chain the celebrant nii 😏😏"
@Tik Toker wrote: "Chai God dey for heaven common blessing I no see,na Dog now dey collect rubbers,If human being don make you vex God, change me to jaman shepherd."
@Michael remarked: "I knew I made right decision when I used my school fee buy data😂😂😂"
@Ammy baby said: "abeg na the celebrant go frive the car 😂 I'm just asking for a friend 😂..make no body touch my comment oo🤣"
Watch video below …
@doktorskidon

Sometimes a thank you is not enough, but until I think of a way to fully make it up to you, this will have to do! Thank you so much for all your very kind efforts and words on my son's birthday. It really was a special one thanks to you all❤️❤️❤️