Man who achieved A1 in all subjects in 2019 WAEC exams flaunts his original WASSCE result
A young Nigerian man who undertook the West African Senior School Certificate Examination (WASSCE) in 2019, shared his original result online.
His outstanding achievement left the Twitter community in awe and garnered widespread admiration.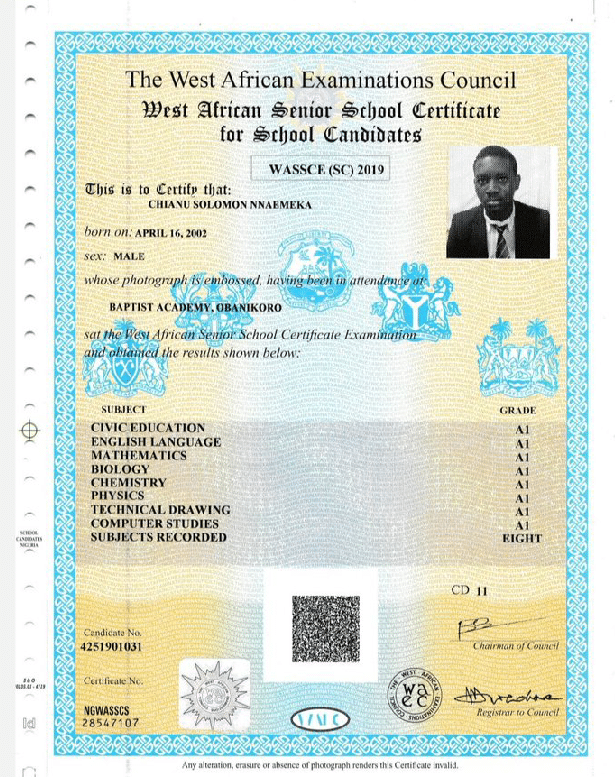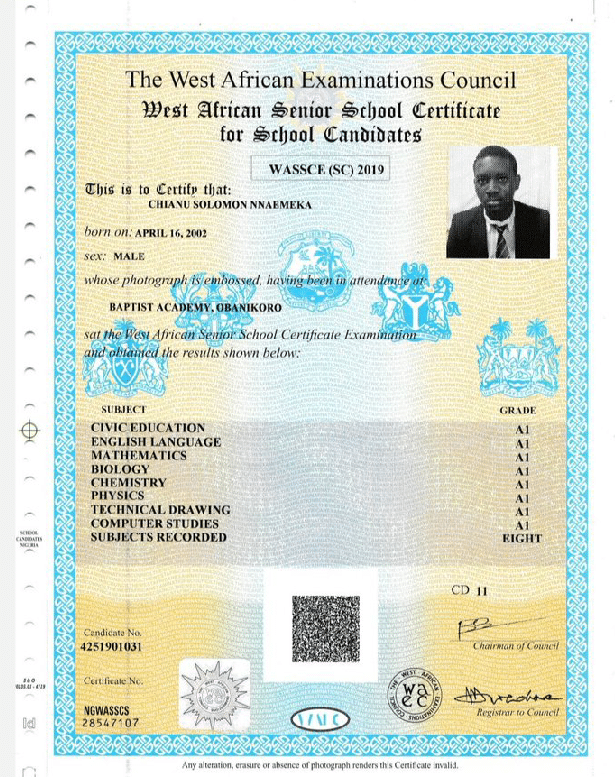 Chianu's original WAEC certificate, which he proudly posted online, showed that he sat for the WAEC examination at the Baptist Academy, Obanikoro.
The certificate revealed an astounding feat – he registered for a total of eight subjects and emerged victorious with the highest grade possible, securing A1 in every single paper.
The subjects Chianu undertook were civic education, English language, mathematics, biology, chemistry, physics, technical drawing, and computer studies.
Upon sharing his exceptional WASSCE results on Twitter, Chianu quickly became the center of attention, with numerous Twitter followers heaping praises and accolades upon him.
Netizens Reactions…
@j_asikpo said; "I had a result like this but WAEC withheld the results for no apparent reason. The person in charge of the center said I should just pay something so they'll release it. Even after I paid, Nothing. Had to write WAEC again o."
@Cre8tiveShegz commented; "Wow!! Did you receive any awards for this?"
@EdmundOris said; "Incredible achievement to be honest. If I did this, I'd post it daily and twice on Tuesday.
@Emmycrypto_ commented; "I have to draw the line in TD chief. A1 in technical drawing is great."
@The_Big_Ceejay said; "This is amazing boss. You are supposed to collect plenty of awards for this."
@PreshyAG commented; "Wow. You must be really smart."
See below;