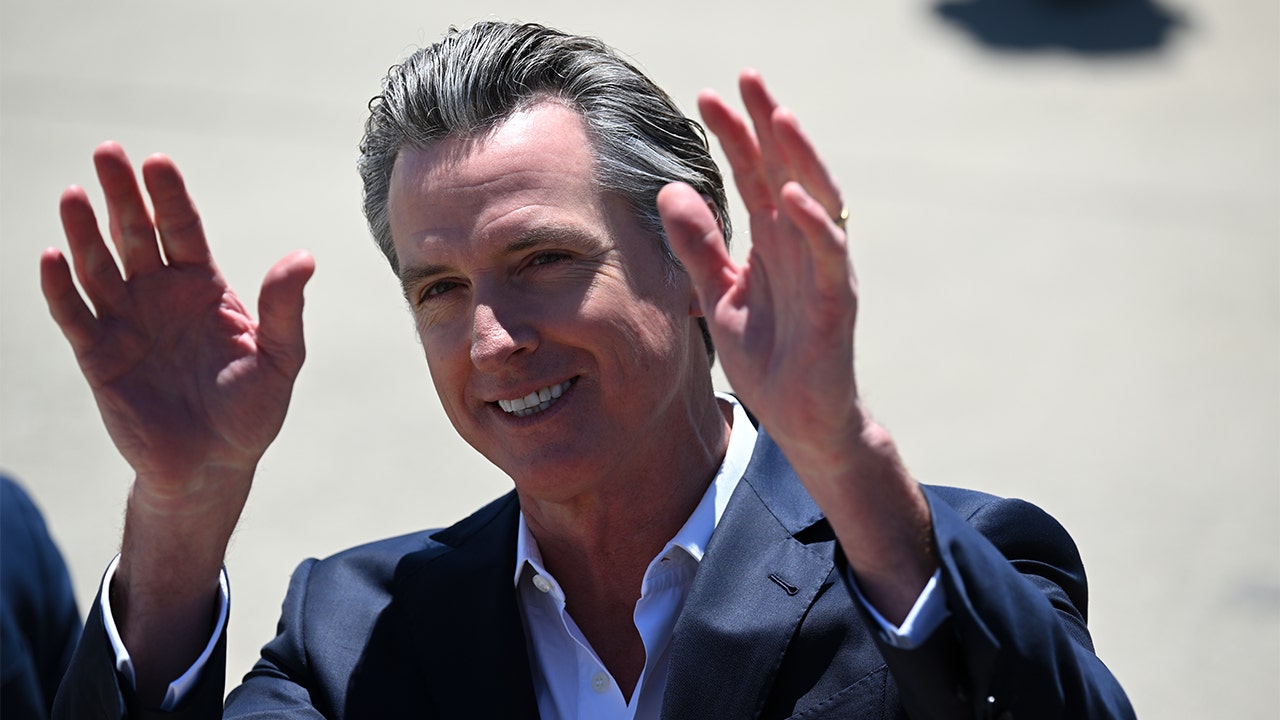 California Governor Gavin Newsom signed a bill into law, Tuesday, that requires K-12 schools in the state to provide gender-neutral bathrooms by July 2026.
"Each school district, county office of education, and charter school" is required to have at least one gender-neutral bathroom on campus on or before July 1, 2026 and that bathroom must be available for use during school hours and school functions attended by students, according to the new law. In addition, the gender-neutral bathroom may only be temporarily closed if there is a documented student safety concern, an immediate threat to student safety or for the bathroom to be repaired.
"These measures will help protect vulnerable youth, promote acceptance, and create more supportive environments in our schools and communities," Governor Newsom said in a press release. "I thank Senator Eggman and the LGBTQ Caucus for their dedicated leadership and partnership in advancing our state's values of equality, freedom and acceptance."
The law also requires the gender-neutral bathroom to meet certain requirements such as "signage identifying the bathroom facility as being open to all genders and is unlocked, unobstructed, and easily accessible by any pupil" and must have a designated staff member who "serve[s] as a point of contact for these purposes and to post a notice regarding these requirements in a prominent and conspicuous location outside at least one all-gender restroom."
MUSLIM, CHRISTIAN PARENTS SUE OHIO SCHOOL BOARD OVER TRANSGENDER BATHROOM AND LOCKER ROOM POLICIES
Senate Bill 760 is part of a cluster of bills aimed at expanding access to LGBTQ+ Californians, according to the governor, who applauded the state as having some of the most "robust laws in the nation when it comes to protecting and supporting our LGBTQ+ community." The set of bills included a law that sets implementation timelines for a required LGBTQ+ cultural competency training by public school teachers and staff, a law that will establish an advisory task force to identify LGBTQ+ pupil needs statewide and assist in implementing supportive initiatives, as well as a law that requires any petition for a change of gender and sex identifier by a minor to be kept confidential by the court.
"This year the LGBTQ Caucus took up the important work of protecting our communities in the face of vile anti-LGBTQ+ rhetoric, discriminatory laws across the country, and hatred," Chair of the California Legislative LGBTQ Caucus, Senator Susan Talamantes Eggman, said in the press release. "I appreciate the Governor's partnership in signing some of our priority and endorsed legislation today, and hope we can continue to educate about the harm LGBTQ+ people will continue to face if we fail to act."
OKLAHOMA PARENT SUES AFTER HER DAUGHTER IS ALLEGEDLY 'SEVERELY BEATEN' BY TRANSGENDER STUDENT IN BATHROOM
Although, some parents, including Protect Kids California spokesperson and recently elected school board member, Jonathan Zacherson, don't see this as a win for the state. He said his organization is working to push forward an initiative that would ensure private spaces at school are separated by biological sex.
"Now that every school will be required to have an all gender bathroom, we should repeal AB 1266 from 2013 and stop forcing girls to change in locker rooms with boys," he said. The 2013 law requires that "a pupil be permitted to participate in sex-segregated school programs and activities, including athletic teams and competitions, and use facilities consistent with his or her gender identity, irrespective of the gender listed on the pupil's records."
The series of LGBTQ legislative actions came just a day after he vetoed a bill late Friday night that would have required judges in child custody cases to consider whether a parent has affirmed their child's gender identity.
"I urge caution when the executive and legislative branches of state government attempt to dictate – in prescriptive terms that single out one characteristic – legal standards for the Judicial branch to apply," he said in a letter explaining his veto decision. "Other-minded elected officials, in California and other states, could very well use this strategy to diminish the civil rights of vulnerable communities."
NORTH DAKOTA BILL LIMITS BATHROOM USE FOR TRANSGENDER PEOPLE
Other state governments have enacted legislation that allows transgender workers and students to use school restrooms based on their chosen gender identities, but they have often been challenged in court.
Earlier this year, a law went into effect in Idaho that prohibits transgender students from using public school bathrooms that do not align with their gender assigned at birth. Last month a U.S. District Court judge blocked implementation of a new Idaho law that would prevent transgender students from using restrooms, locker rooms and showers that do not align with their biological sex at birth in public schools.
In 2016, North Carolina was sharply criticized for enacting a law that required people using multiple-occupancy public bathrooms and locker rooms to use the space that corresponded with the gender on their birth certificates. It was later repealed.
CLICK HERE TO GET THE FOX NEWS APP
For more Culture, Media, Education, Opinion, and channel coverage, visit foxnews.com/media