Gov. Gavin Newsom, D-Calif., was criticized on social media after admitting that San Francisco, nationally infamous for homelessness, timed a massive cleanup effort ahead of an important U.S.-China summit this week.
President Biden and Chinese President Xi Jingping will meet Wednesday during the Asia-Pacific Economic Cooperation summit (APEC) in San Francisco for a much-anticipated face-to-fac —the first since the two leaders met in Indonesia in November 2022.
"I know folks are saying, 'Oh they're just cleaning up this place because all those fancy leaders are coming to town.' That's true, because it's true," Newsom said Thursday at the unveiling of a new program to plant trees in urban neighborhoods as part of his Clean California initiative launched in 2021.
He added, "It's also true for months and months and months before APEC, we've been having different conversations and we've raised the bar of expectation between the city, the county, and the state and our federal partners."
CALIFORNIA CITY REMOVES HOMELESS IN BEAUTIFICATION BEFORE BIDEN'S SUMMIT WITH CHINESE PRESIDENT XI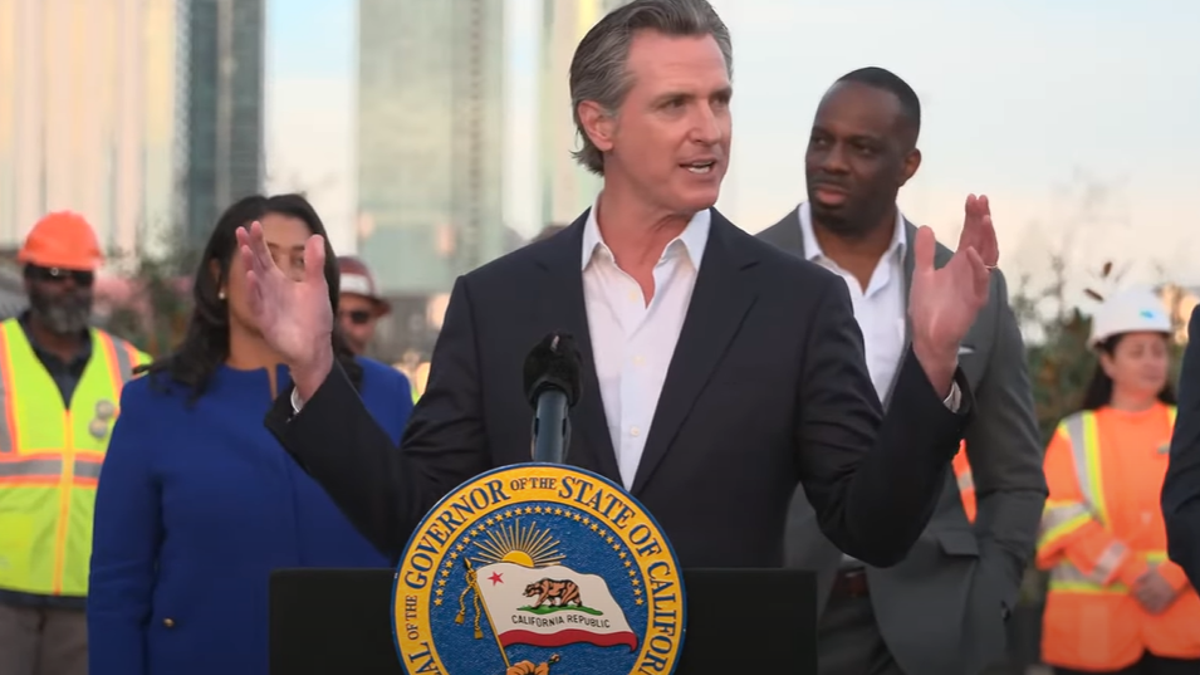 Many on social media expressed their outrage at video clips of Newsom acknowledging he cleaned up San Francisco to prepare for this event and wondering why it hadn't happened before.
"Extreme House Democrats partnered with Gavin Newsom to infest California with crime and homelessness," the account representing the National Republican Congressional Committee wrote. "Why will they clean up for China but not Californians?"
SAN FRANCISCO BUSINESS OWNER SAYS MEDIA HAVE 'NO IDEA' HOW BAD HOMELESS CRISIS IS: 'APOCALYPTIC'
"The saddest part of this is that California's leaders are showing they could clean up their streets – they just choose not to," Gov. Sarah Huckabee Sanders, R-Ark., wrote. "Here in Arkansas, we're cracking down on crime, lowering taxes, and investing in communities. And we're doing it for Arkansans, not the CCP."
"Absolutely remarkable to see Newsom admit that everyone knows San Francisco has become a complete embarrassment and the only reason they're doing anything about it is to make it look more presentable for politicians they want to impress," Outkick writer Ian Miller wrote. "What a disgrace."
"Every single problem in America's cities — the crime, the drugs, the homelessness, could all be solved overnight but the radical left-wing ideologues that run these places simply refuse to do it unless foreign dictators are coming to town," PublicSquare founder Michael Seifert wrote.
"So Democrats will clean up our cities for Xi Jinping but not our own citizens?" Sentinel Action Fund president Jessica Anderson wrote. "Got it."
"How about instead of spending billions and billions over years and years to fight the homeless crisis, we just do what San Francisco did in 48 hours?" Relentless Strategies founder Andrew Clark wrote.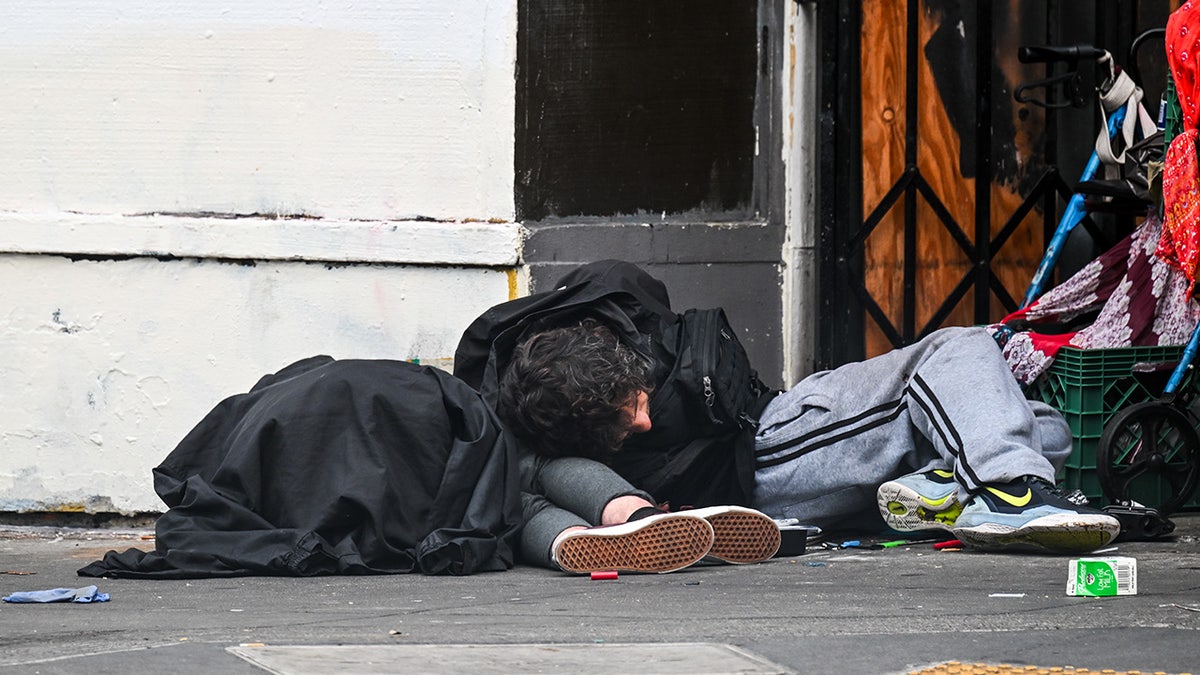 REPUBLICANS DEMAND ANSWERS AFTER TOP BIDEN OFFICIAL INVITED CCP LEADERS TO SENSITIVE NATIONAL SECURITY SITE
"LOL what do you think of this slap in the face, California?" commentator James Lindsay asked.
Others criticized Newsom specifically.
"They did this so the international press would not draw attention to how bad things are under Biden. Yet they're drawing attention to it. So dumb," former Wisconsin Governor Scott Walker wrote. "Newsom was Mayor of San Francisco before he was in state government. His and Biden's policies have been bad for years."
Reason video journalist Zach Weissmueller reacted to Newsom's statement by writing, "I have to respect the honesty, if not the years of willful disregard for the quality of life for San Francisco residents."
"It's pretty amazing that so many people keep voting for politicians who will openly admit they don't give a s**t about them," Twitchy's Doug Powers wrote.
"When politicians are this smarmy about their failures, it means they have total control and fear nothing," former CIA officer Bryan Dean Wright suggested.
"This man thinks you are stupid enough to not listen to his words or watch his actions, and that you will fall for the slick-talking-Patrick-Bateman-looking nonsense because he's got a D behind his name, and you're afraid to be labeled conservative in California," Alliance of Los Angeles County Parents founder Julie Hamill wrote.
"Gotta give it to him, he just doesn't give a bowl of bowels what people think," California-based chef an television personality Andrew Gruel wrote, "he knows the fox is in the henhouse."
Newsom made the comments at the unveiling of a new program to plant trees in urban neighborhoods. He also claimed during his speech that this was not a one-time cleanup, but an effort to spark momentum for the Clean California beautification project that will improve the entire state of California.
He declared, "We all have to do more and do better and so that's really the spirit of this. This is momentum, this is directional, I want folks to know, you're seeing a lot more of this all around town and all around the Bay Area. There's 15 projects like this all around the Bay Area that are funded and are happening. We're cleaning up this state."
He responded to a question about people who insist such efforts should have begun years ago, claiming, "We started this in July of 2021" before they knew APEC was coming and had made the announcement on the same spot.
Still, he defended the particular efforts to clean the city before APEC commenced.
"Anytime you put on an event, by definition, you have people over at the house – you got to clean up the house," Newsom said, later adding, "21 foreign leaders, you got tens of thousands of people coming from around the globe, what an opportunity to showcase the world's most extraordinary place, San Francisco, this is the crown jewel."
CLICK HERE TO GET THE FOX NEWS APP
When reached for comment, the governor's office said reporting about the event had been "very misleading," pointed to a press release about the initiative and said, "Clean California was launched in 2021 and has cleaned over 3,275 encampments statewide, removing more than 2 million cubic yards of litter from California roadways."
For more Culture, Media, Education, Opinion, and channel coverage, visit foxnews.com/media
Fox News' Peter Aitken contributed to this report.