Ahead of the Super Eagles 2026 World Cup qualifiers, the Minister of Sports Development, John Enoh, backs the team to perform.
Enoh urged the Super Eagles of Nigeria to start their 2026 FIFA World Cup qualifying series on a very strong note.
He expressed confidence in the team's abilities and revealed how much pride the nation holds for them.
He went on to encourage the technical crew and the players to put their best foot forward in the two fixtures already earmarked.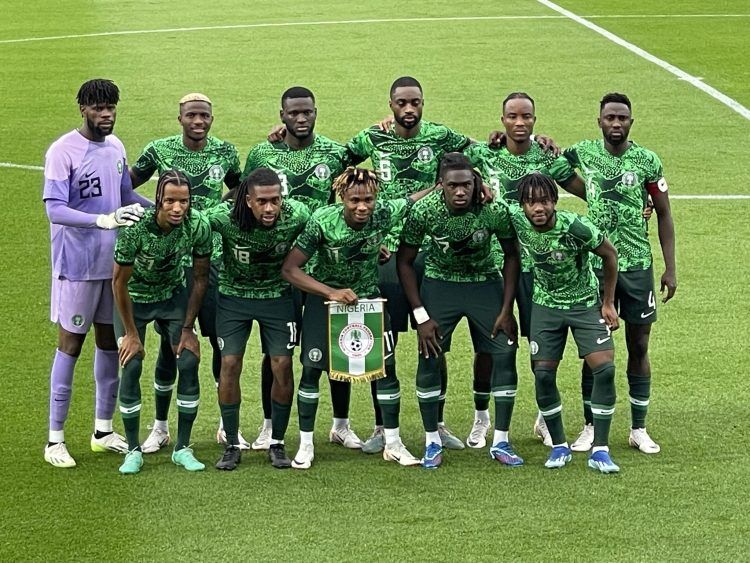 "I have complete faith in our talented squad. The Super Eagles have a rich history of success, and we believe they are fully capable of securing two wins in the upcoming matches.
"This is not just a football game; it is a representation of the spirit and resilience of the Nigerian people. I encourage our players to give their all on the field and make the nation proud," Enoh said.
He recalled the sad event that left Nigeria rilling in the 2022 World Cup, stating that the disappointment of not qualifying for the Qatar tournament left a lasting wound on Nigerians.
"The memory of losing out during the qualifiers for the 2022 World Cup is still fresh in the minds of Nigerians.
"The team should avoid leaving their fate to permutations. We should bring out their best to pick the first six points in front of us."
The Super Eagles will face Lesotho at home on November 16, and will travel to Zimbabwe three days after, for their second game in the 2026 FIFA World Cup qualifiers.