A Nigerian woman and her son have been showered with praise after she invited a homeless man into her home, changed his clothes, gave him food, and cut off his dreads and beard.
In the said video, the man, who was initially unkempt, wore different clothes seconds later.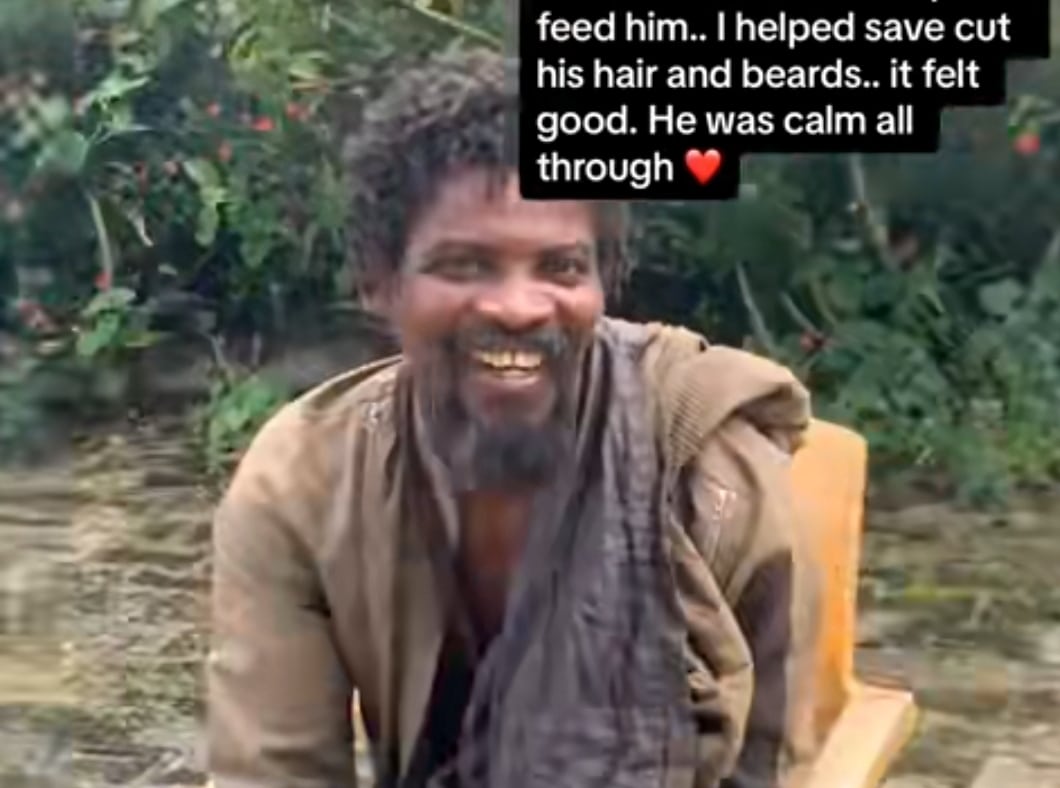 He was later seen shaving his dreads off after which he was given food to eat.
The video was accompanied by a caption that explains the situation of the man and what he was helped with by a woman.
The woman's actions towards the man in the video caught the attention of individuals who have stormed the comment page to appreciate the kind gestures.
See some reactions below:
Your Ex Sure Boi: "‎God bless her for doing this. she has a Golden heart."
Ojoma: "‎God bless you and your mom."
marismeswt2: "‎God bless you & your mom but Omo that guy is handsome."
user8336380842814: "‎A big blessings is coming into ur home some blessings come in a disguise."
@paloma pinklett: "‎God you and your mom may you never lack anything in this world."
certifiedushbebe 22: "‎God bless you and mom pls help him more."
mercy igbokwe: "‎Himself is tired of madness."
makuochukwuumeh: "‎his dread looked better on him."
Goldie Royals: "‎your family will never lack anything good in this life."
WATCH THE VIDEO BELOW: