A Canada-based Nigerian lady cries out in pain after her expensive Samsung phone of hundreds of thousands was stolen few months after moving abroad.
The lady known as Mia Mirabilis went online to vent after losing the expensive device to thieves.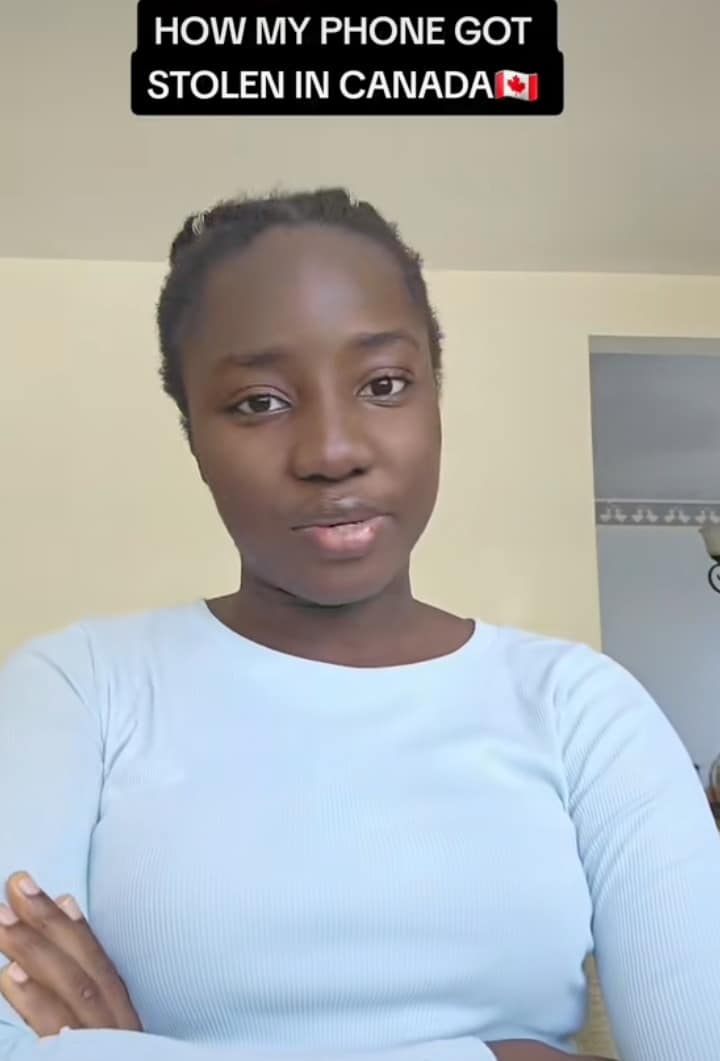 She revealed that she had lost the Samsung phone at work when she forgot it in her cart and the individual who had stolen the phone quickly switched it off so she cannot reach it.
Mia stated that she took the matter to the authorities at her place of work but they couldn't recover the Samsung phone.
With pain, she said that the incident had left her heartbroken because she hasn't used the phone for long and it was her first time experiencing such problem.
@Celebrityplumber commented: "Your phone got stolen! Abi na you go loose guard."
@AREMO said: "Thank God you were not stolen. I'm coming to Canada soon too by God's grace."
@Olea asked: "Dem dey steal for Canada too?"
@TheNiyiRichardGuy said: "So sorry about that dear."
@user7882816503086 wrote: "The story choke, but is good to be back."
Watch video below …