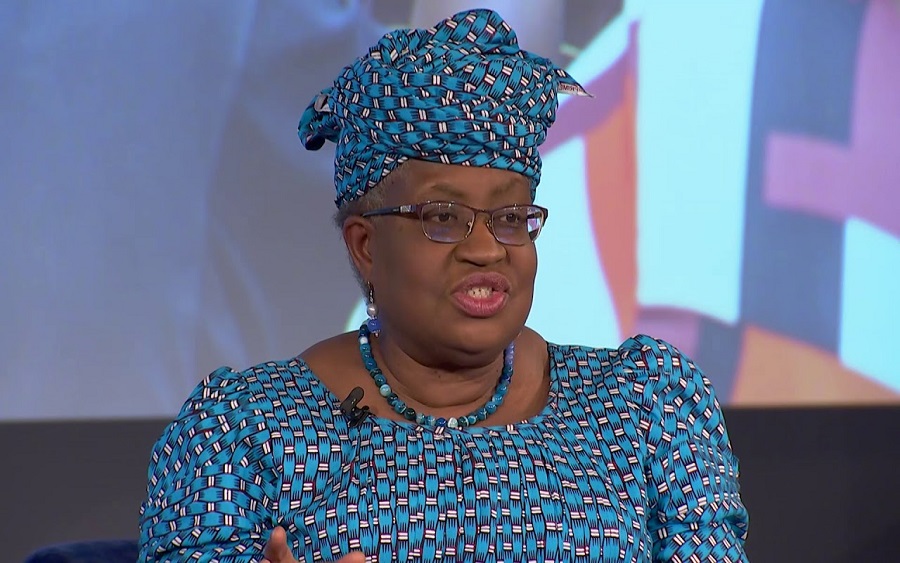 Article summary
Okonjo-Iweala says oil and gas are no longer viable sources of revenue in Nigeria.
The WTO Director General has asked new and returning governors in Nigeria to diversify their revenue sources.
In January 2023, the country's Finance Minister said Nigeria was no longer an oil and gas economy as other sectors like agriculture and ICT were recording more growth than the former.
---
The Director General of the World Trade Organization (WTO), Dr. Ngozi Okonjo Iweala, has said that oil and gas will no longer serve Nigeria as the main revenue sources. She said this on Monday, May 15, during the 2023 Governors Induction for New and Returning Governors at the Presidential Banquet Hall, State House in Abuja.
According to her, the new and returning governors will have to explore other areas to raise revenues aside from oil and gas, as the sector is no longer what it used to be in terms of revenues. She said:
"We need to start preparing now for a time when our oil and gas will no longer serve us as the main sources of revenue. States with a heavy dependence on FAAC allocation will be particularly hit.
"It is important that you governors start now to diversify your revenue sources. We ought to be seeking to double our growth rate and sustain that higher growth until we attain upper middle-income status."
Supporting comments
Billionaire industrialist Tony Elumelu, who was also present at the event, said Nigeria needs to look beyond oil and gas. He provided an insightful example with Singapore. He said:
"Look at Singapore, a country with 6 million people, no oil, no abundance of natural resources, just human resources and purposeful leadership. Today, the per capita gross domestic product (GDP) stands at $55,000, up from $500 in 1965, making the country one of the most developed countries in the world."
Why Dr. Ngozi Okonjo-Iweala's stance is valid
During a public presentation and breakdown of the 2023 Appropriation Act in January 2023, Nigeria's Finance Minister, Dr. Zainab Ahmed, said that sectors like ICT and agriculture were doing better than mining as well as oil and gas sectors, so Nigeria's economy is truly diversified and can no longer be referred to as a mono-economy.
During the presentation, Dr. Ahmed stated further that the total revenue available to fund the 2023 budget is estimated at N10.49 trillion, and the government expects 22% of projected revenues from oil-related sources, while 78% is expected from non-oil sources.
What you should know
Recall that the Nigerian oil and gas sector has seen a drop in investments, not just because of crude oil theft and economic sabotage but also due to the rise in the adoption of renewable energy as well as the lack of friendly policies. It is also important to note that Nigeria missed out on the chance to make significant profits from the 2022 oil price rally during the beginning of the Russia-Ukraine war.
Related