A diligent Nigerian man who owns a successful plantain chip business has built three houses out of the profits from his business.
According to the Tiktok handler who shared the video, the new building was the man's third home since he began his plantain chips business four years ago.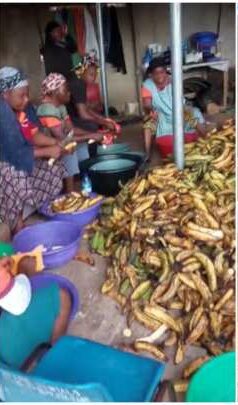 When he confessed that he started the business with less than N100k, many people on TikTok became intrigued by his narrative. He made a commitment to share advice on running a successful business.
Another video showed a large workforce peeling fresh plantains at his house. The man displayed his construction project and claimed to have finished it in less than six days. The house will be finished in a month, he added.