Mauricio Pochettino has issued a public apology to Pep Guardiola and referee Anthony Taylor for his outburst after Sunday's game.
The aftermath of the thrilling 4-4 draw between Chelsea and Manchester City at Stamford Bridge, saw Pochettino venting anger for the way the referee ended the match.
Chelsea came from behind three times in the exhilarating game, to secure a point with a dramatic injury-time penalty from former City forward Cole Palmer.
Pochettino's fiery confrontation with the officials and Guardiola after the final whistle, led to the Argentine gaffer's apology.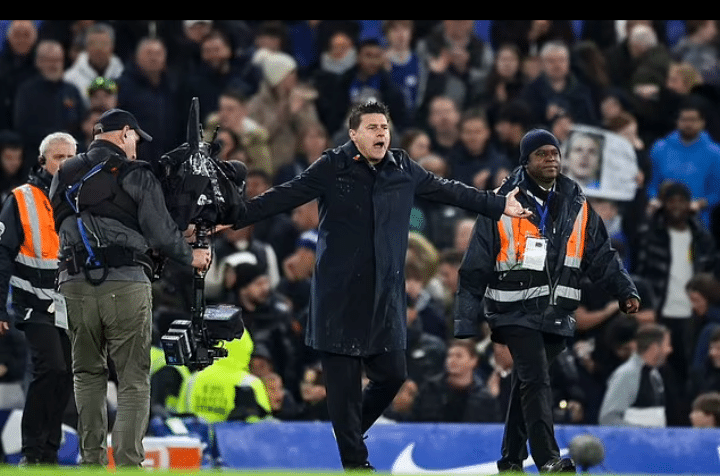 "I deserve to be booked because I crossed the limit. It's not a good image for me and for football, this type of behavior."
Expressing remorse, the Chelsea manager said, "I need to apologize to Anthony and the referees and the fourth official."
Meanwhile, Guardiola, showing understanding, responded, "No problem. It's fine. Emotions, it happens to me sometimes."
Despite the controversial scenes, Pochettino praised Chelsea players, stating, "We showed character, mentality. We showed that we also have tools – against a team like City – to dominate and create chances."
Guardiola also acknowledged Chelsea's strength. He said, "What they (Chelsea) have done in the market is to do this… They will be there this season and for sure in future seasons because they are built for that."