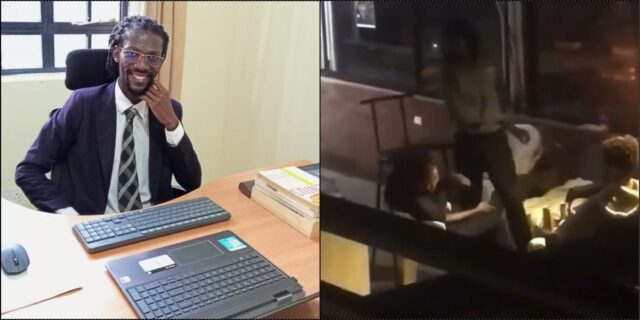 A Kenyan man identified as Raymond Nduga repeatedly slaps his wife while bragging about his wealth and why she will not leave him.
A viral video making the rounds on social media captured the young man physically abusing his wife in public who supposedly walked in on his cheating.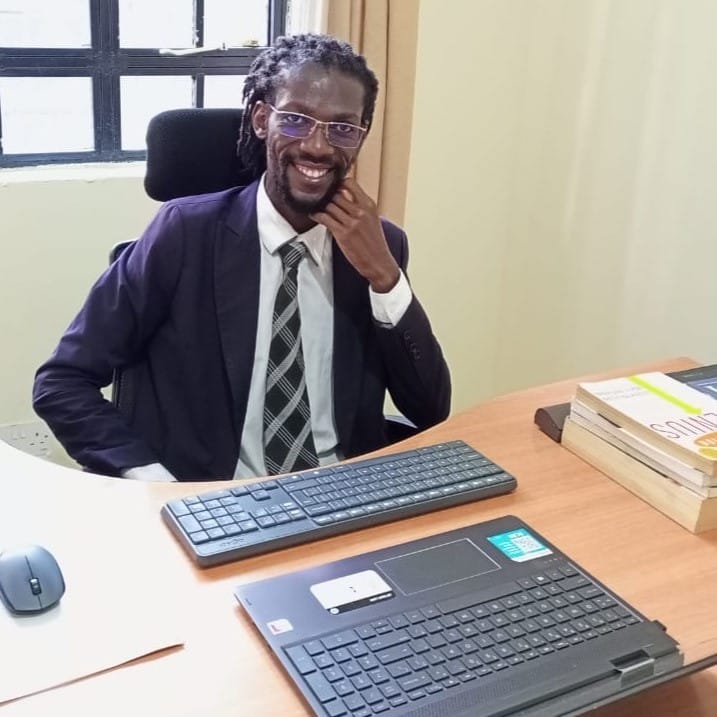 The video shows the dreadlocked lawyer engaged in a brief argument with Dorris Everlyne Tado, who is seated across from him. He proceeds to slap her repeatedly, while she sat helplessly.
Multiple sources have reported that the couple has a toxic relationship, and the woman has been subjected to severe beatings on several occasions. Despite this, she continues to return to her husband.
Addressing the domestic violence, Raymond Nduga bought his wife a new car as an apology gift while vowing that she can never leave him.
"So you guys think my wife can leave me just because you say so? I have money and I f*ck Doro well, those two things you can't find in one man. Your opinions don't count," he said.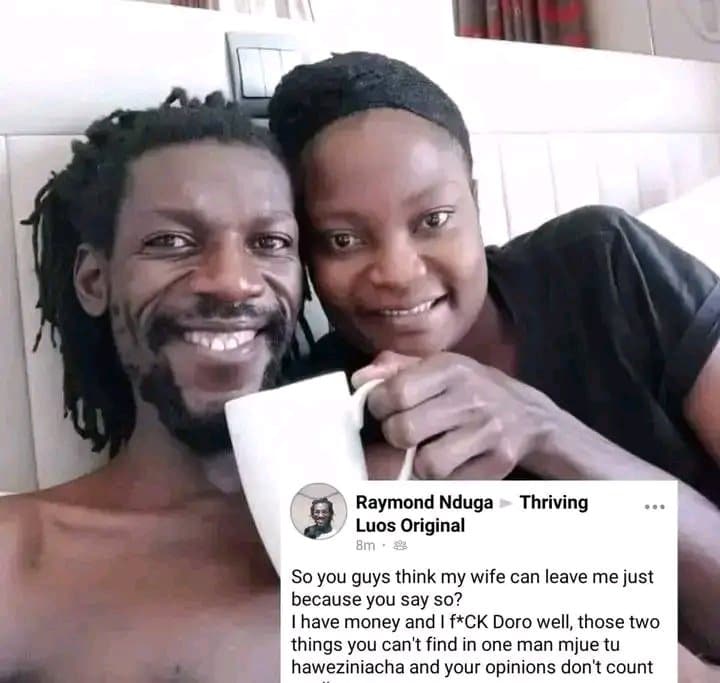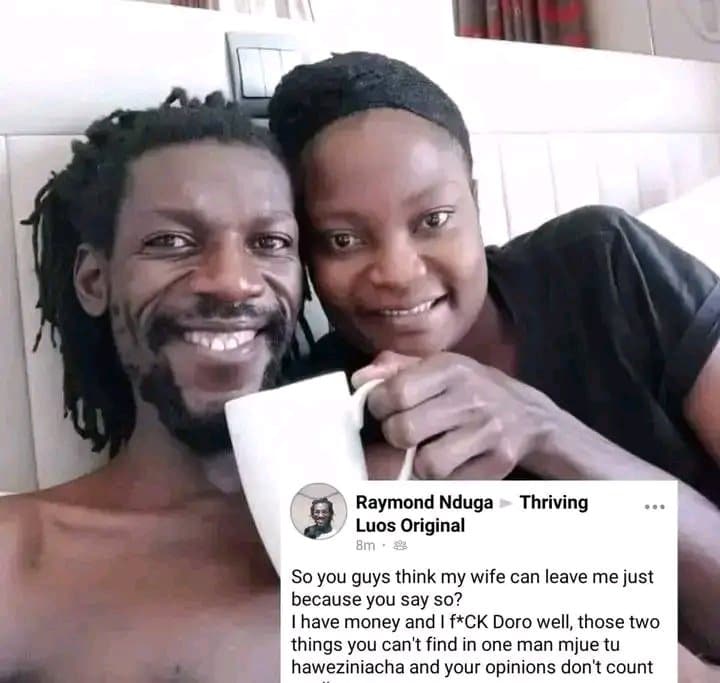 Watch the video below …