BBNaija All Stars housemates and former lovers, Mercy Eke and Ike Onyema leave viewers talking as they eat together for the first on the show's edition.
It would be recalled that during the first few weeks in the house, the duo saw each other as a competition, particularly Ike who swore to make sure she wouldn't win the show.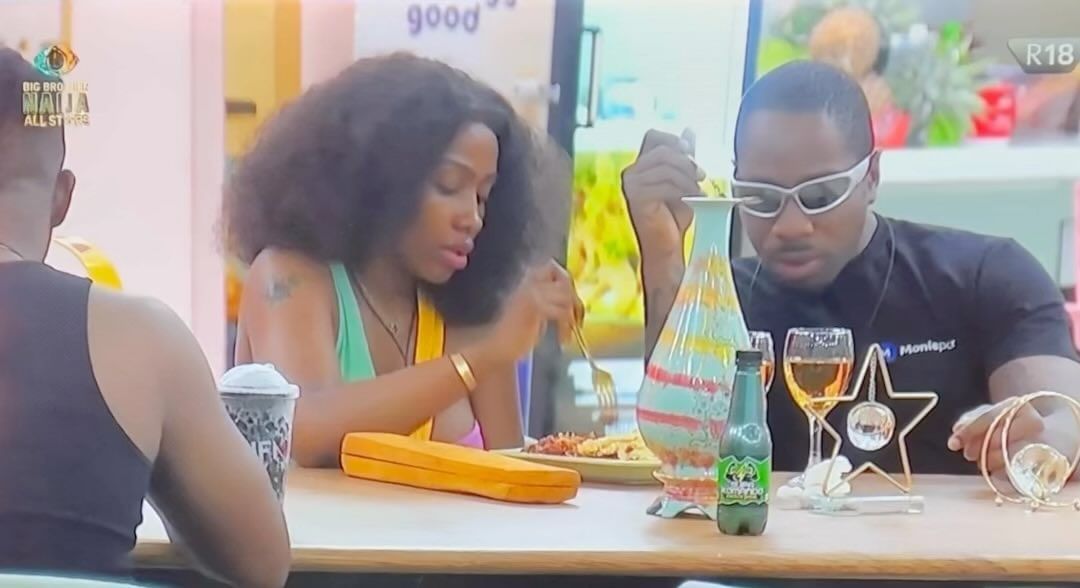 In a recent development, the duo seems to be getting closer by the day and less rigid with one another as they're seen eating together for the first time in 6 weeks.
Viewers are, however, of the opinion that Mercy Eke got close to Ike because Ceec wants him while others simply concluded that she is still in love with her ex-lover.
Reactions as Ike and Mercy Eke eat together for the first time
nenaglobal_ said: "Just this few days Ike got close to Ceec, Mercy already missed Ike"
qvwen_nana penned: "Mercy still likes Ike. She's just living in denial 😂"
missayishablack wrote: "She's doing all this because of Ceec 😂 their mama na Ceec ❤️🙌😂"
anita.anga opined: "Ceec my love, I trust you. Mercy abandoned Ike, Ceec picked him, cleaned him and made him a prince charming, suddenly Mercy wants to be friends again. What happened to her Frod and White money Alliance? Is alright, we move. Ceec remains the show."
smallchopsacademy stated: "Ike is sha underrated 😂😂😂😂😂the nigga came to this game very prepared! Love it"
Watch the video below …