After two consecutive losses, the pressure is mounting for the New York Jets. The organization continues to weigh the best approach for the quarterback position for the remainder of the 2023 season.
On Tuesday, the team addressed the quarterback situation — at least somewhat. The team announced the signing of veteran free agent Trevor Siemian to their practice squad. The 31-year-old veteran signal-caller was released by the Cincinnati Bengals in the preseason after his competition with Jake Browning for the team's backup quarterback role.
Siemian joins Wilson and Tim Boyle in the Jets quarterback room. Wilson, the second overall draft pick in 2021, is coming off another poor performance. He completed 18 of his 36 passes for 157 yards in a 15-10 loss to the New England Patriots.
CLICK HERE FOR MORE SPORTS COVERAGE ON FOXNEWS.COM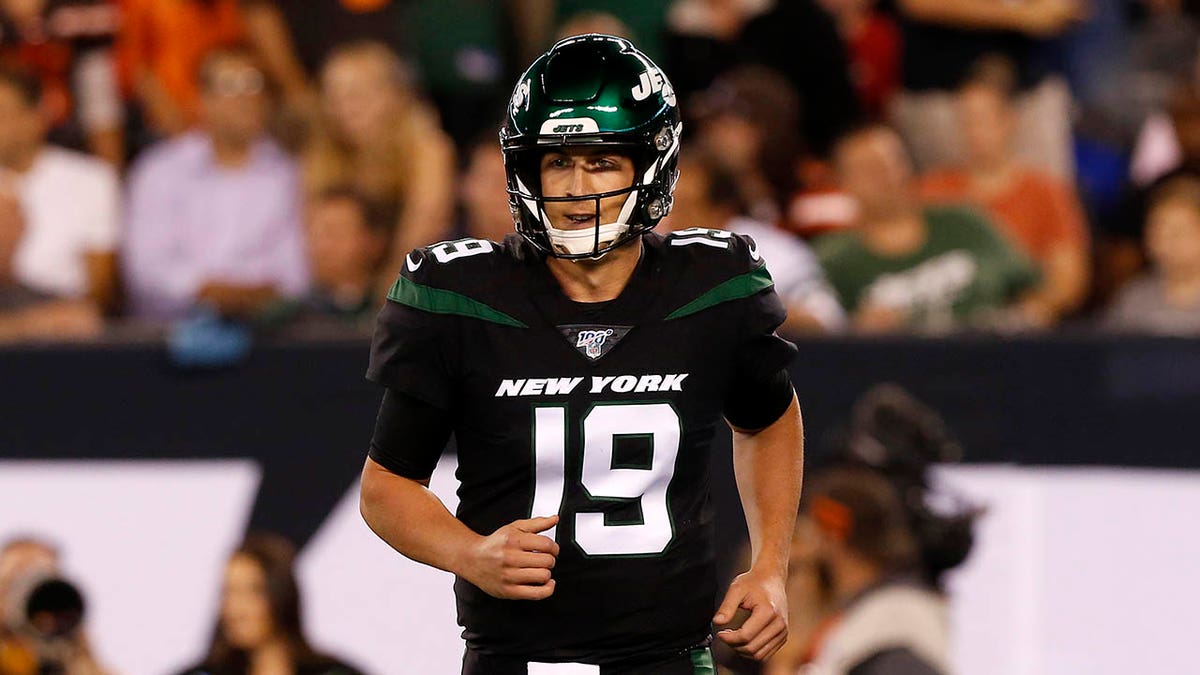 Despite Wilson's struggles, Jets head coach Robert Saleh gave Wilson a vote of confidence, saying the young quarterback has shown signs of improvement.
JETS LEGEND JOE NAMATH THINKS TEAM SHOULD MOVE ON FROM ZACH WILSON: 'I'VE SEEN ENOUGH'
'We see on a day in and day out basis is a young man who is much improved from a year ago," Saleh said. "He's much more confident, he's much more accurate, he's got much more command of the huddle, he looks better in the pocket. Could have been better yesterday, but he's improved, and he's getting better. He's going through his progressions, and when he is hitting his back foot with his timing and rhythm, he looks fantastic, and you just don't throw people away man. You just have to continue to work with him.
"He's here, he gives us our best chance to win, and as coaches, we're going to do everything we can to help him."
Saleh also confirmed that Wilson would be the starter for Sunday night's game against the defending Super Bowl champion Kansas City Chiefs.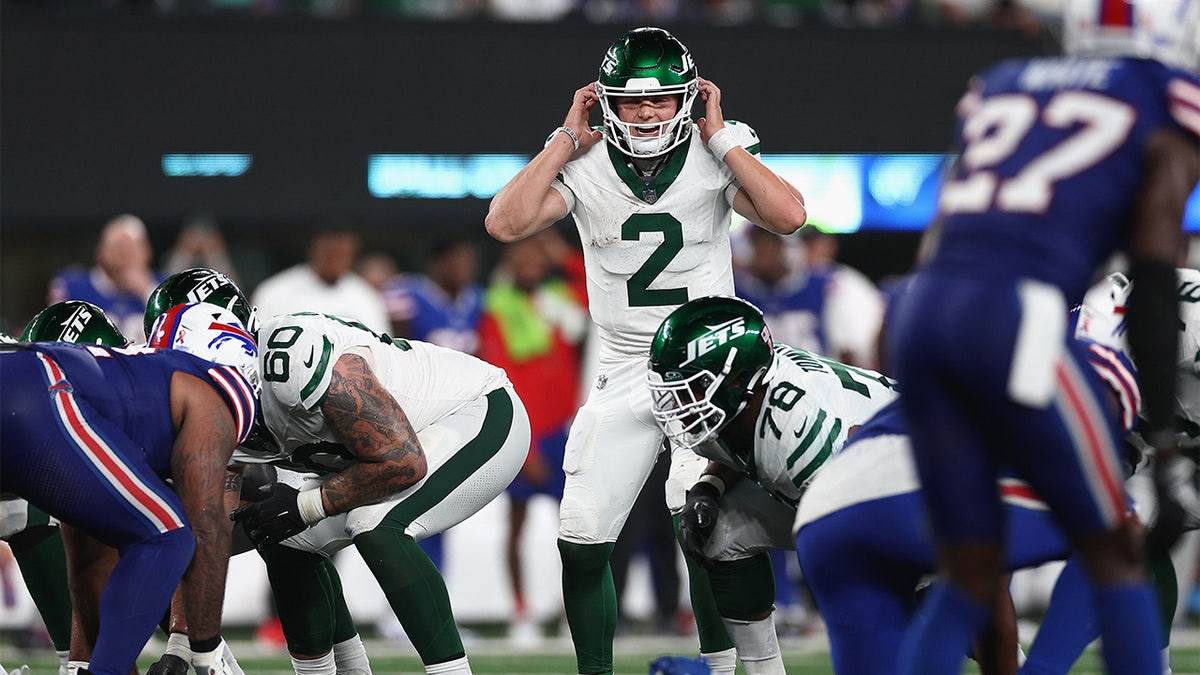 Siemian does have some experience starting games at the NFL level. In the past four years, he has handled the starting quarterback duties for six games. He has 30 total career starts, but he has not won a game he has started since the 2017 season.
He appeared in two games last season with the Chicago Bears, finishing the season with one touchdown against one interception.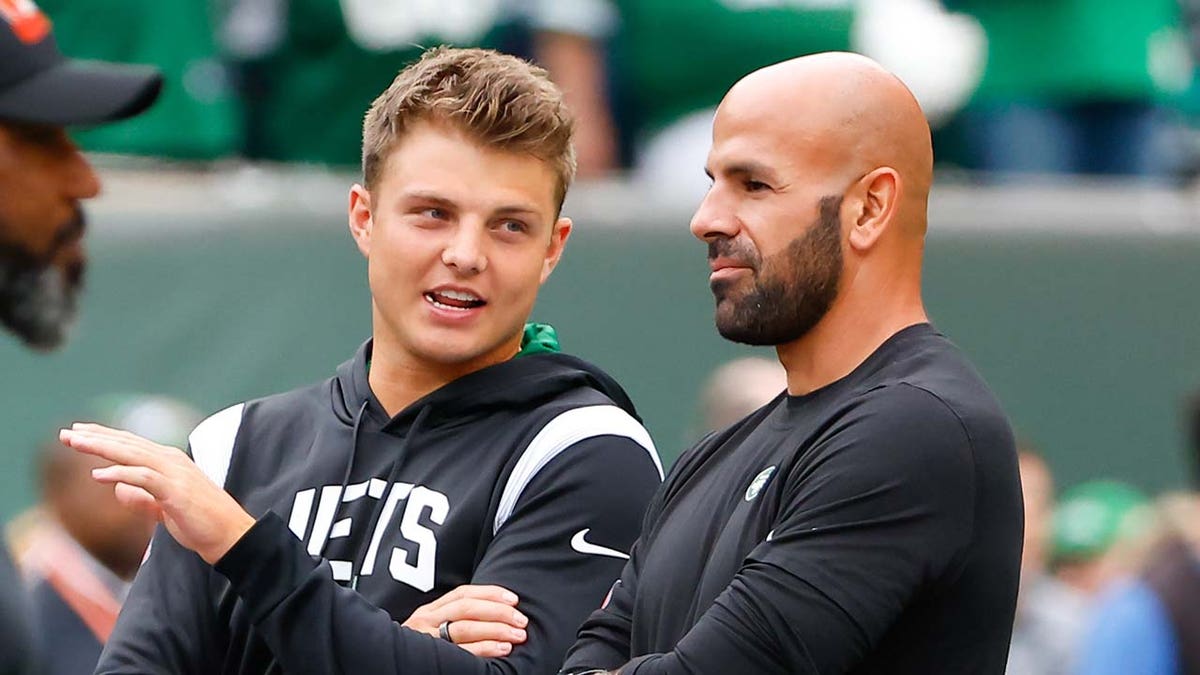 The Jets entered the season looking to meet the high expectations for the season following the signing of four-time league MVP Aaron Rodgers. However, the Super Bowl winning quarterback tore his Achilles in Week 1, which thrust Wilson back into the starting quarterback role.
CLICK HERE TO GET THE FOX NEWS APP
Siemian was the Jets starter for one game in 2019 when Sam Darnold was out with an illness. However, Siemian suffered a season-ending ankle injury when he was hit by Cleveland Browns defensive lineman Myles Garrett in the first quarter.