A video making the rounds online showed the moment some Nigerian students were spotted sneaking into hall during lecture.
The students knew that their lecturer wouldn't let them into his class for coming late, so they sought another way to enter.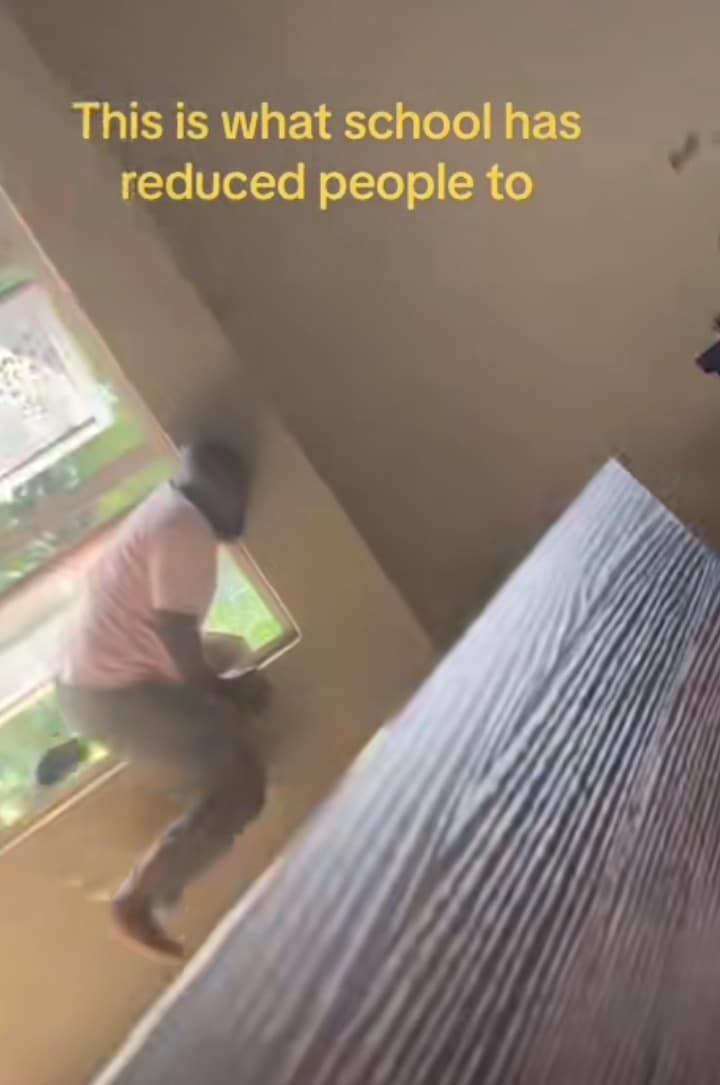 Video shared online shows them sneaking in stealthily into the class through the window so they don't get caught.
The lecturer appeared to be carried away with his teaching as he faced the whiteboard, writing.
@chammy16 shared: "my lecturer will count us immediately he enters 😭"
@Darlington asked: "so the lecturers don't ever look back?"
@user1705037903809 said: "My own lecture will count us and start the attendance from the last person in class"
@nimii_iee remarked: "if I am in this university I'll just be laughing all the time I no go concentrate 😂😂😭"
Watch video below…
@derealfredi

University is not for the weak……. My reputation was dragged to mud 😂