Lazio goalkeeper Ivan Provedel became the hero of Tuesday night's Champions League clash against Atletico Madrid, with his last-minute header.
Provedel's header in the dying moments of the match secured a 1-1 draw for Lazio, leaving Atletico Madrid in surprise.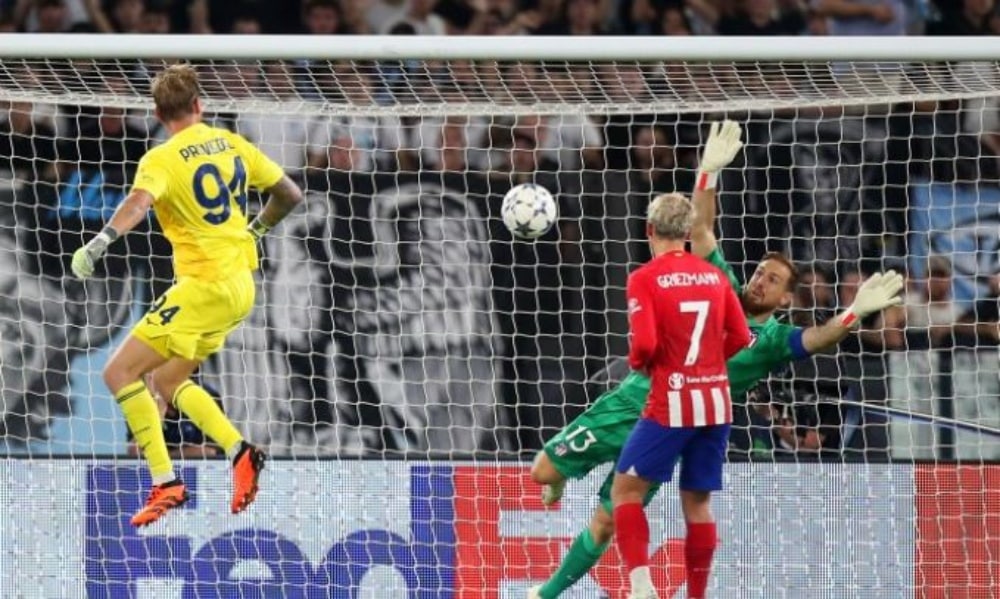 Atletico Madrid believed they had already secured all three points with a first-half goal by Pablo Barrios. However, in the 95th minute, Provedel moved forward to join the attack during a set-piece opportunity.
Following an initial clearance by the Atletico defense in the first corner, the ball found its way back to the taker, who delivered an in-swinging cross from the left.
Provedel leaped above everyone else and directed a precise header past Atletico's goalkeeper, Jan Oblak, forcing the Lazio fans into wild celebrations.
Provedel's is now the second goalkeeper ever to score from open play in the Champions League. The feat was previously achieved by Sinan Bolat of Standard Liege in December 2021.
The viral clip of Provedel's goal left fans astounded, with many expressing disbelief at the goalkeeper's timing and movement in the penalty box. Many have also considered him a potential striker.