A TikTok user, @nadinehairbraiding, has revealed a remarkable story of a pregnant woman who went into labor while braiding her hair.
She described in the video how her customer unexpectedly went into labor while her hair was being done.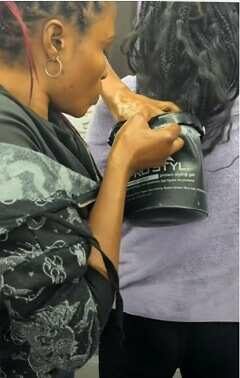 As soon as they could, the devoted braiders got to work, giving her a soothing back rub and staying by her side until her vehicle showed up.
The hairdressers, according to Nadine, were understandably terrified but they all hoped that the mother and child would be well.
She wrote; "Our client went into labour while getting her hair done. We had Braiders rubbing her back and waited with her for her ride to come. Omg the aunties were TERRIFIED, we hope she and baby are doing great!"