A viral video shows the hilarious chat between a man and his son in which the man warned his son not to call him 'father' outside because they're about to go for chilling.
The man and his son we're about to step out when the man called his son and instructed him not to call him father outside.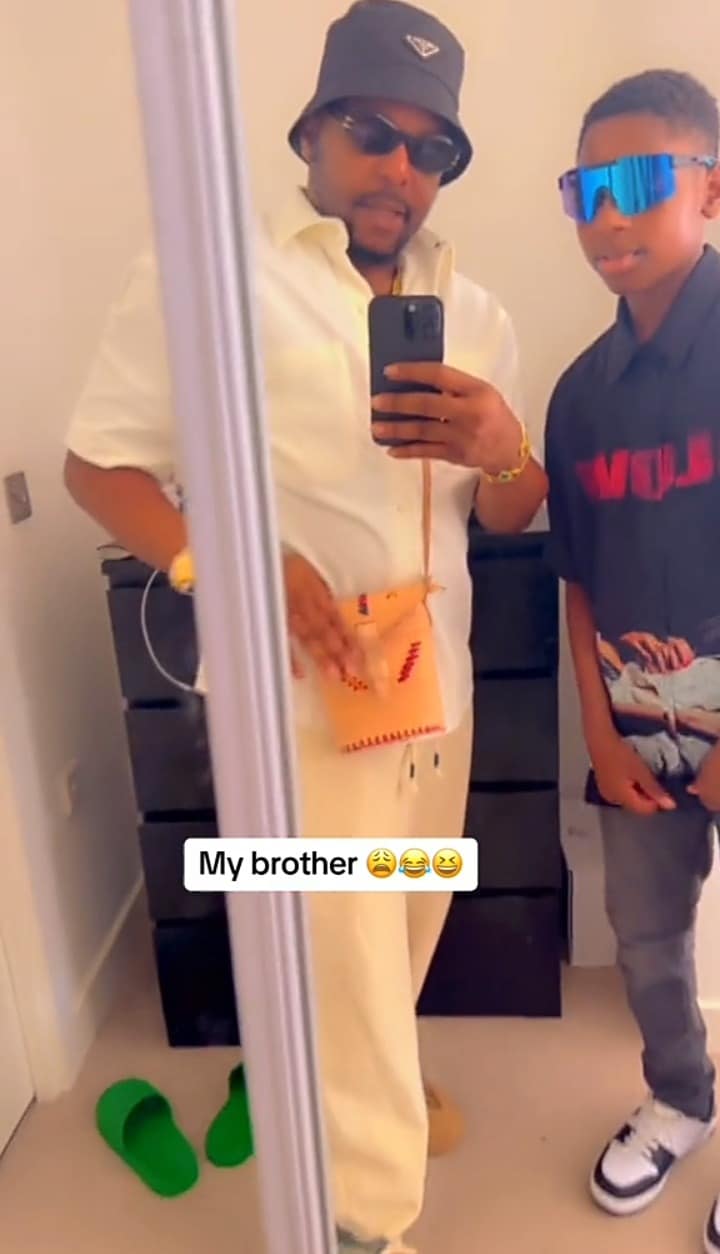 He told his son to say that he is his senior brother whenever people begin to ask how they're related.
The man then jokingly told the boy to call him by the nickname 'T' whenever they're outside.
@AngelMikel reacted: "Chai!! I no go give Nkechi postnoir 2 again
Son Don dey hungry me"
@Idowu Wuraola said: "me telling my son to call me aunty but bro just called me by name straight up 😂"
@Callmecoco commented: "The way you are calling me T slap go follow ooo😂"
@Temma_Destiny16 penned: "He say na when are we going to the club😭😂"
@Silas Odeyemi wrote: "Say na I'm the oldest guy in your school😂😂😂 egbon"
Watch video below…