Whitemoney gossips with himself as both a hairdresser and a customer (Video)
BBNaija All Stars housemate, Whitemoney leaves viewers hollering as he gossips with himself in the salon as both a hairdresser and a customer.
Ahead of the Sunday live eviction show, the musician spent some time in the saloon giving himself a good haircut to look presentable for the event.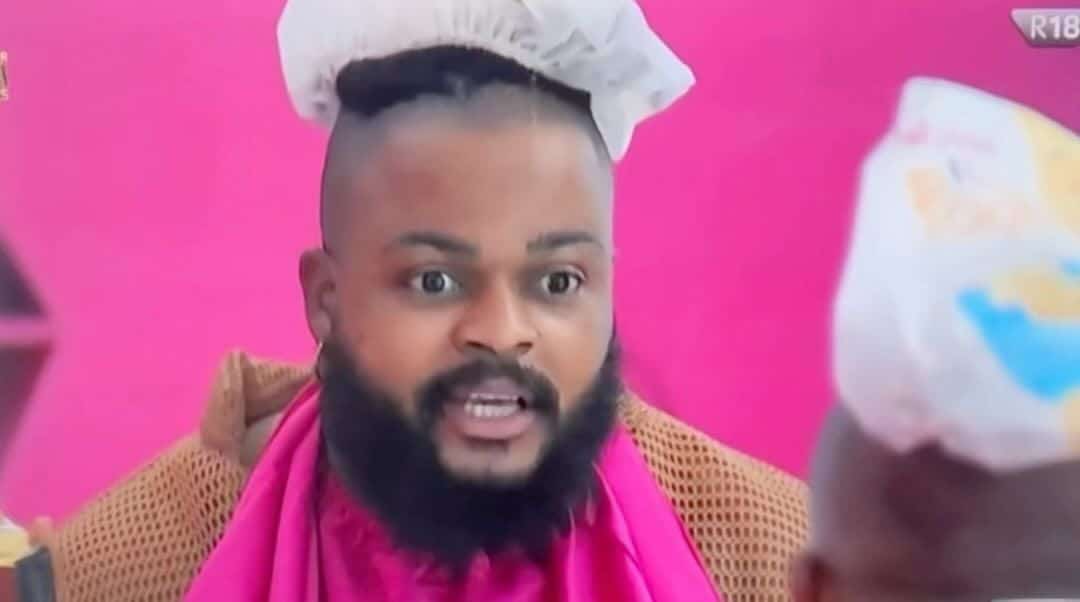 However, Whitemoney had no one to talk to in the salon so he created a scenario where he was the hairdresser and at the same time a client.
He quizzed himself on different gossips while giving himself befitting answers to keep himself entertained.
"Let us gossip to ourselves. Tell me; What has been happening? I hear say your Alhaji don give another woman belle. I hear say you wan cook jollof rice and stew today," he stated in part.
His gossip hour with himself, however, was interrupted when Biggie made a call to the housemates.
Viewers' reactions to gossips between Whitemoney and himself
cattella__ said: "This is big brother " brought him back to reality 😂😂😂😂😂😂😂😂😂😂"
sylvias_bonnets stated: "I swear I laughed so hard, my kids and dog ran to me 🤣🤣🤣🤣🤣🤣🤣🤣🤣🤣🤣🤣🤣🤣. The last part where biggie called"
chizzyswt_ opined: "😂😂 White keep choking them o i read comments and saw few persons tagged him gay 🤦🏽‍♀️just because he no agree chase woman, behave responsible, has self respect, control and act too soft make him a gay and even if he is one, how is that your business 😒if his personality disturbs you that much why not add him to your prayer instead of bearing false witness against him… Over sabi people and very perfect ones that knows how a man should act 😏Mtcheeew"
risqots said: "To me sha, the guy no really give content this season"
Watch the video below …